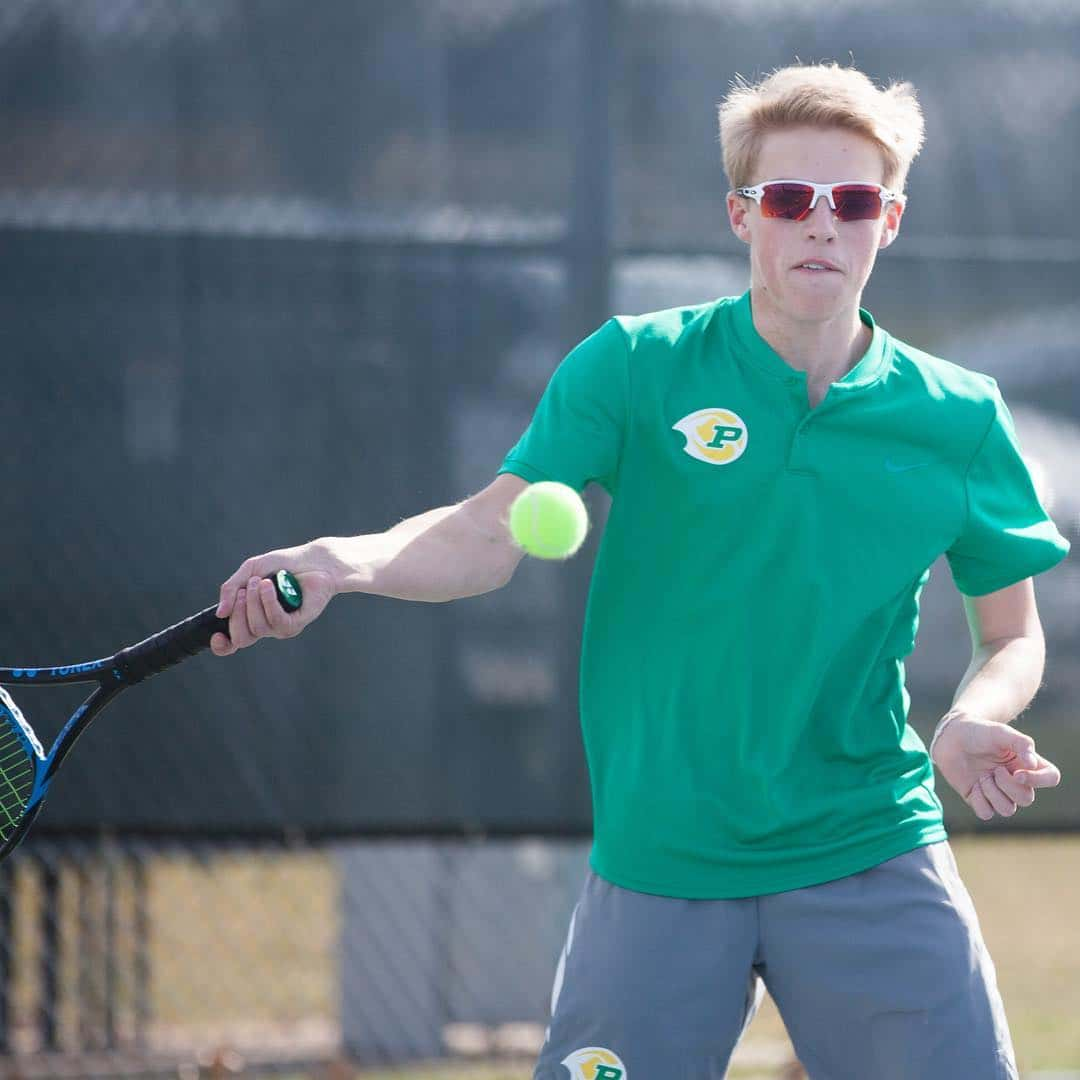 The No. 3 in 2A Pella Lady Dutch soccer team had no trouble in their opener, defeating Marshalltown 9-0 Monday night. Two-time first-team All-State striker Grace Held scored five times for Pella, moving her to 85 in her career. Ellie Howard also hit the back of the net twice. The Lady Dutch produced 32 shots on goal to just one for Marshalltown. Pella is 1-0 and hits the road to Bondurant-Farrar Thursday.
The No. 3 ranked Pella boys tennis team moves to 2-0 on the year after knocking off No. 4 Ballard Monday 7-4 in a Class 1A showdown. Jordan Roozeboom defeated two-time state qualifier Caleb Hamerlinck, and Jack Edwards and Carter Briggs each won in singles as well. The Pella boys head to the Johnston Invitational Saturday.
Pella's girls tennis team lost for the first time this year against the Bombers of Ballard on the road, falling 9-2. Brooke Jorgensen was responsible for both of the Lady Dutch wins, with a sweep in the singles match and a 10-1 win in doubles while paired with Abbie Nunnikhoven. The 1-1 girls are off until a trip to Boone on April 8th.
More results from tennis:
Boys:
3/27 Pella def. Ballard 7-4
Singles:
#1- Jordan Roozeboom (P) def. Caleb Hamerlinck (B) 6-1, 6-1
#2- Jack Edwards (P) def. Max Olsan (B) 2-6, 6-0, (7)
#3- Carter Briggs (P) def. Seth Wohlgemuth (B) 3-6, 6-2, (11)
#4- Luke Diers (P) def. Chase Winterboer (B) 7-6 (3), 6-3
#5- Alex Upah (B) def. Vaughn Thompson (P) 7-6 (4), 6-2
#6- Logan Gogerty (B) def. Ezra Blasi (P) 6-3. 6-4
Doubles:
#1- Hamerlinck / Olsan (B) def. Edwards/Briggs (P) 6-2, 6-3
#2- Roozeboom / Diers (P) def. Wolhgemuth / Winterboer (B) 6-3, 6-3
#3- Thompson / Blasi (P) def. Upah / Kyler Watson (B) 3-6, 6-1, (4)
#4- Gogerty / Carter Harms (B) def. Troy Miller / Matthew Thompson (P) 6-4, 6-0
#5- Geordie Laidlaw / Spencer Boots 6-4, 7-6, (3) (P) def. Nathan Wuestenberg / Peyton Culp (B) 6-4, 7-6, (3)
Girls: