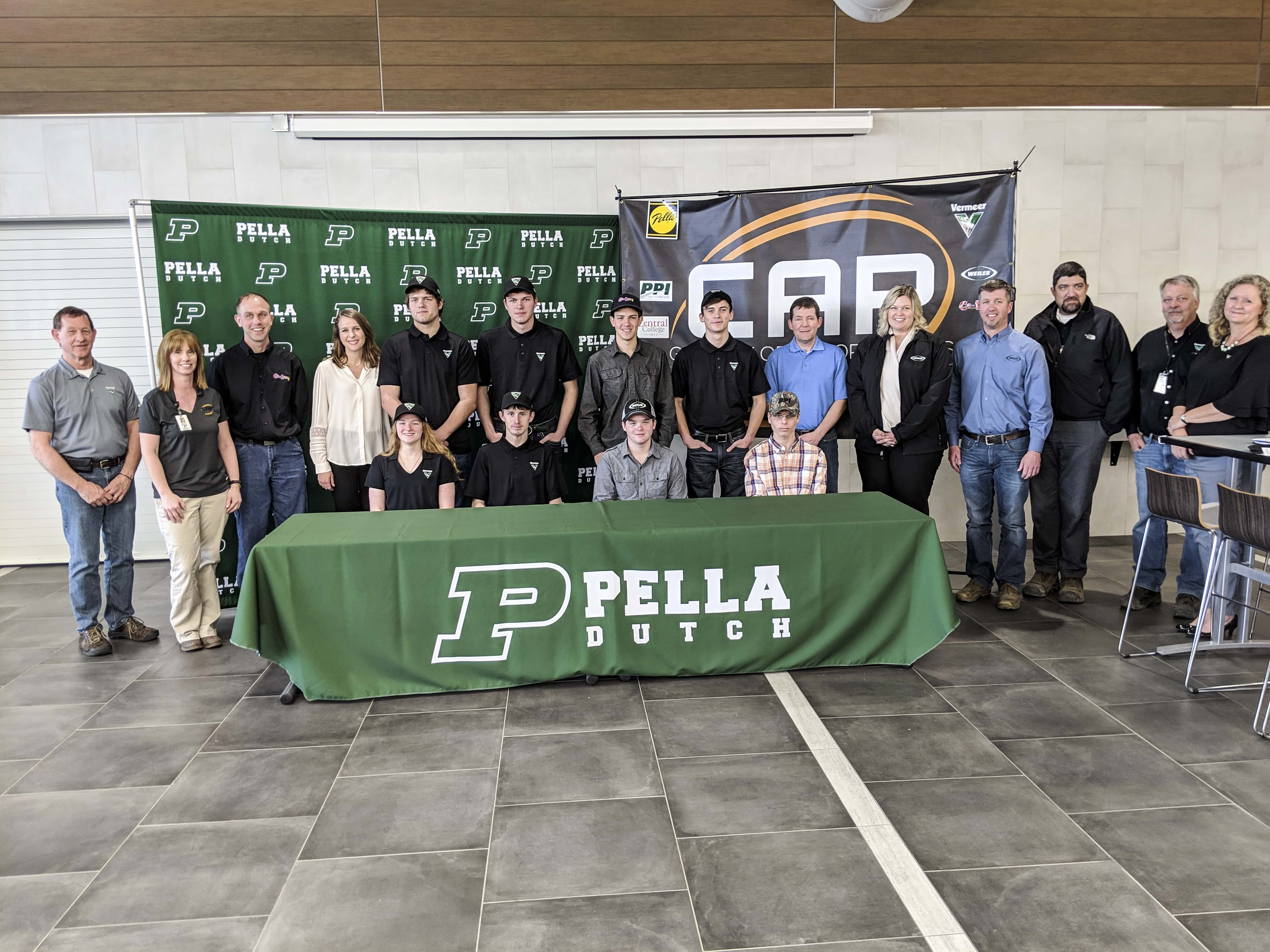 Pella High School's Career Academy is welcoming 14 students into the 2019-20 class of apprenticeship program. Principal Eric Nelson says those participating will be in welding, engineering assistant, and culinary arts apprenticeships at Vermeer, Pella Corporation, Weiler, CoLine, PPI, and Central College.
The following students are in the 2019-20 program (list provided by Pella High School):
Welding
Wes Heuschkel – Vermeer
Jalen Howe – Weiler
Trett Langstraat – CoLine
Matt Lunsford – PPI
Carson Reynolds – Vermeer
Tyler Sterk – Vermeer
Hunter Tooley – Vermeer
Rebekkah Weers – Vermeer
Engineering Assistant
Caleb Blom – Pella Corp
Hunter Kephart – Vermeer
Easton Stelter – Pella Corp
Culinary Arts
John Carlo – Central
Matt DeJong – Central
Lisa Dykstra – Central
The apprenticeship program at Pella High School, among the first-of-its-kind in Iowa, allows students to be hired by local businesses and industry and take specialized courses through DMACC to earn as they learn, with the potential for certifications and degrees. Hear an interview with some of the students participating in the Career Academy of Pella apprenticeships on today's Let's Talk Pella (audio below).
Podcast: Play in new window | Download
Subscribe: Apple Podcasts | Android | Google Podcasts | Subscribe to Let's Talk Pella