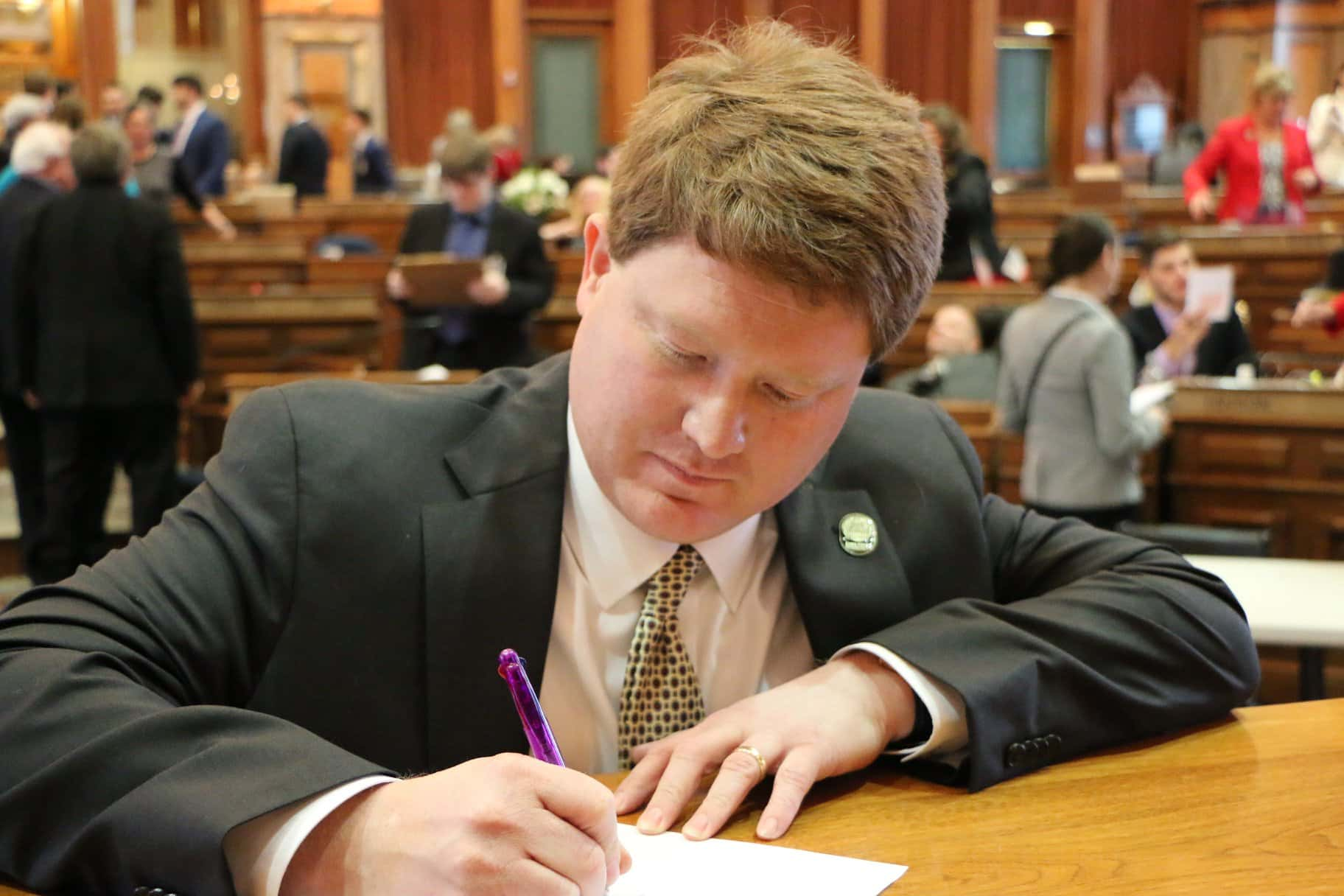 Pella's state representative is spearheading a bill that aims to reform how cities and counties can handle property taxes for residents. District 79 Representative Dustin Hite will be floor manager of House File 773, a property tax reform bill passing out of the Ways and Means Committee earlier this week. Hite says the bill creates a mechanism to deal with many of the unexpected costs that cities and counties encounter.
Under current code, cities are capped at $8.10/$1,000 of valuation, and counties are capped at $3.50/$1,000 of valuation for their general fund and $3.95/$1,000 of valuation for their general fund; hard caps that local governments are not allowed to exceed with the exception of certain supplemental levies.
"What this bill does is remove these hard caps and put all the general levies and unvoted on levies into one big pot. Then, cities and counties are free to growth this pot how they see fit," hit says.
The bill requires the public to be notified of any increase over 2%, in which the council or supervisors would have to pass a simple resolution to increase the total tax revenue beyond 2% of the previous year. According to Hite, any new growth, such as new construction, additions & improvements, expanded boundaries, and properties coming permanently out of tax increment financing—would be exempt. Any resolution to go over the 2% would be subject to a reverse referendum if a petition with the signatures of a number equal to 20% of the people who voted in the last presidential election is submitted to the city clerk or county auditor within a time period of 20 days.
Hear more from Representative Dustin Hite about House File 773 on today's Let's Talk Pella.