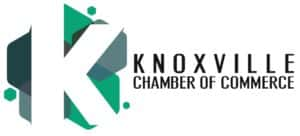 Tomorrow's Lunch and Learn session with the Knoxville Chamber of Commerce deals with how companies and organizations can be more successful, when they work together.
"Crucial for Success: Collaboration" is the subject of this month's presentation by the Chamber; it will bring together a panel of local residents whose enterprises became more successful after they joined forces with other companies or organizations.
Speakers will include Lori Raymie from the Coffee Connection, discussing their work with Knoxville Hospital and Clinics to open a second shop in their lobby; Jayson Henry from The Well Resource Center addressing their work with local groups to open the center in Knoxville; and Tara Kohlhaas from The Wijn House discussing development of the Wine Walk.
This session runs from 12:00 p.m. to 1:00 p.m. at the Knoxville School District's administrative offices. Lunch and Learn sessions are free to all Knoxville Chamber members, and $10 for non-members; you can register in advance by contacting the Chamber.