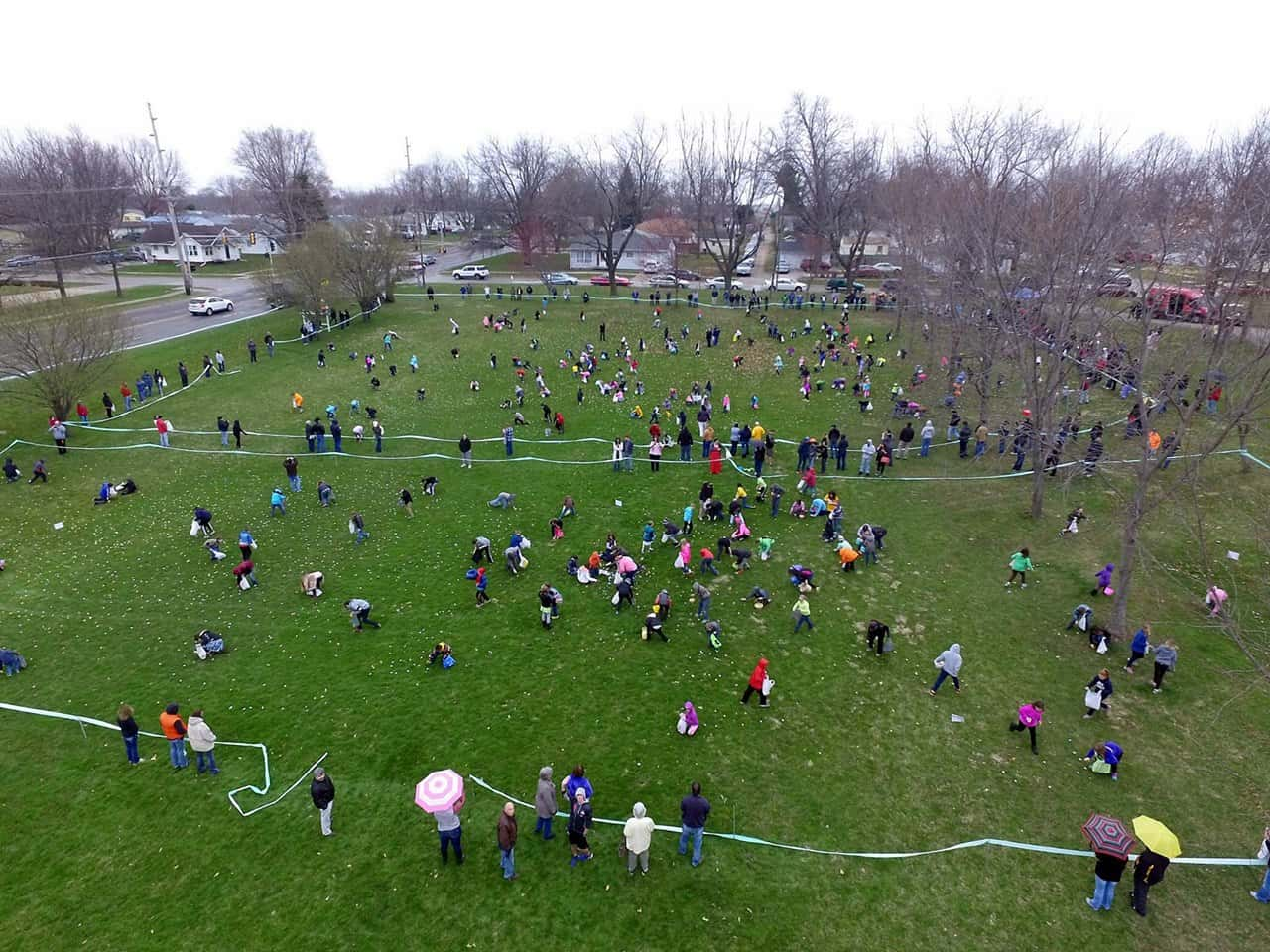 For many children tomorrow will be the most exciting part of Easter as they take part in any of a number of Easter egg hunts scheduled during the day.
In Knoxville, the Noon Kiwanis Club is getting ready for its annual hunt at the corner of Lincoln and Madison; it will be at 1:00 p.m. for children ages 1 to 12, and the club has spent the past few weeks filling thousands of eggs with candy and goodies for them to enjoy.
The KNIA/KRLS Lil' Big Red Radio will be on the scene, playing music and helping to entertain the crowd.
This won't be the only hunt of the day; Accura Healthcare will be holding its annual hunt outside its location at 606 North 7th Street at 10:00 a.m.
And this year there won't just be candy waiting for the kids; Seleta Stewart from Accura says they will also be giving away bicycles and scooters. A ticket good for each of these is included in an egg, and whichever child finds one of these eggs can claim a bike or scooter as their prize.
Stewart tells KNIA/KRLS News the residents of the nursing home enjoy having the kids there each year.
"They actually come right out here on our awning and they watch the kids, and they'll stroll around outside watching them all. And then they have them come in to see them as well; because we have these big bay windows up front, so some of them that do not like to go outside will knock on the window and ask them to come on in; so the residents get a kick out of this as well," Stewart says.
The City of Bussey will also be holding an egg hunt at 10:00 a.m. Saturday at South Park, for children ages two to nine. Pleasantville will have its hunt at 11:30 a.m. at the soccer fields, for kids from pre-kindergarten to fifth grade.
Don't forget, the Lil' Big Red Radio will be at the Knoxville Noon Kiwanis Easter egg hunt at Lincoln and Madison; we'll be on the scene starting at 12:30 p.m. and the hunt begins at 1:00 p.m.