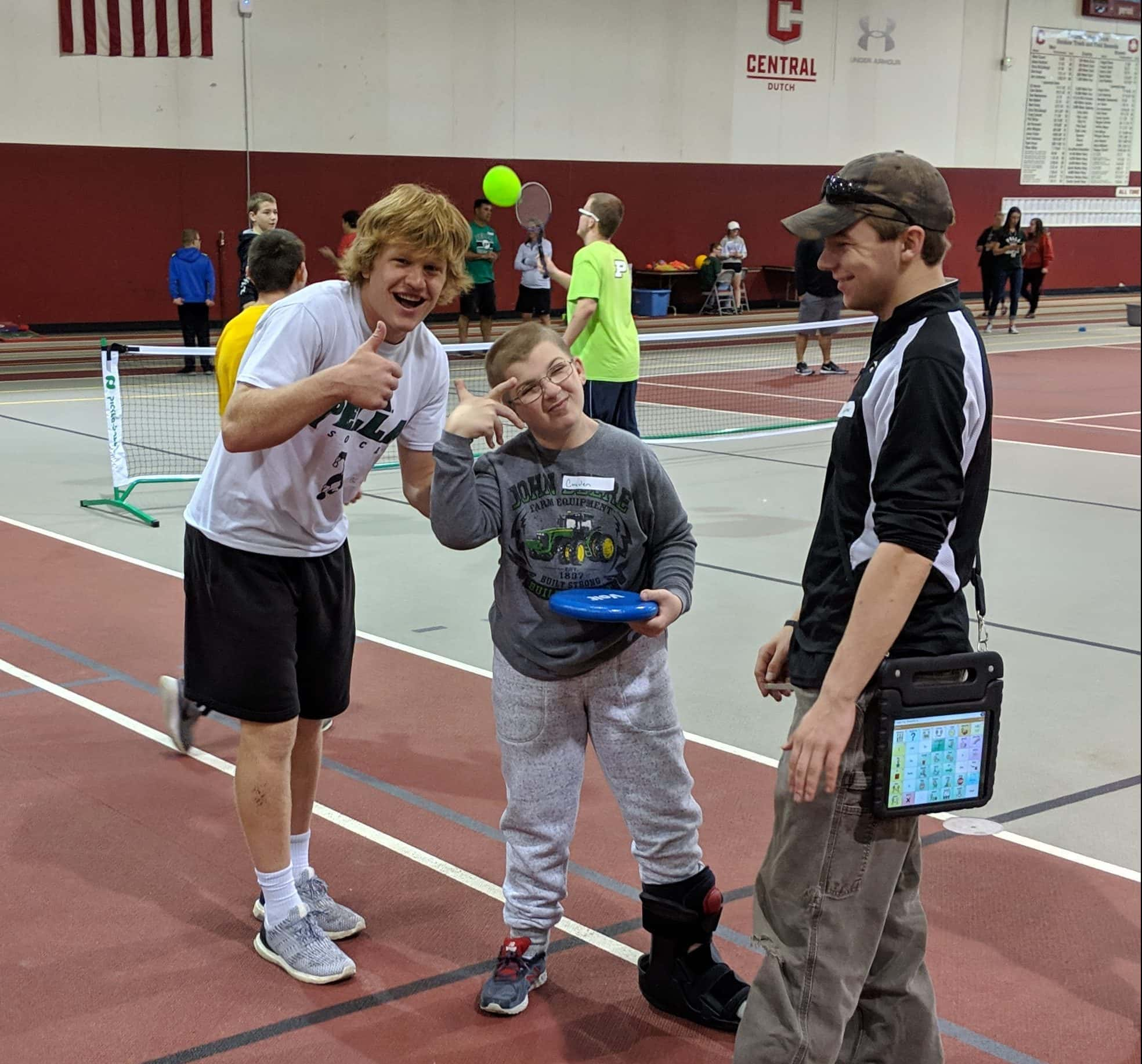 Students from around central Iowa came together at Central College Tuesday morning to celebrate adaptive P.E. programs in the Little Hawkeye Conference. A field day was held in the Kuyper Fieldhouse, which included students with disabilities paired with those enrolled in peer classes at Pella, Indianola, Oskaloosa, Newton, and Norwalk. More than 140 students were in attendance.
Pella High Students Ben Akers and Emma Pleima are members of this spring's Adaptive P.E. class, and say the event connected students from all over the conference for a morning of fun.
"It's great to see all the kids together and all the different schools together," Akers says.
"I think it's really special for them, and a great opportunity, and for us as helpers," Pleima says. "It lets us get to know the community and the Little Hawkeye Conference as a whole."
The course has students with special needs partnering with helpers to do activities as part of the physical education curriculum. Both Pleima and Akers say the class has changed them as people, and they hope other students continue to participate in the future.
"It's amazing, and I love it so much. I can be having a bad day and I'll walk in to P.E. and they'll just brighten my day right away," Pleima says. "I think it's made me a lot more patient and I don't let things get on my nerves as easy, because some of the kids, you have to be more patient with."
For Akers, "A lot of times, those kids–people don't see them as regular people, but they are regular people, they just have different needs than we do and we all have things we're not as good at and it just looks different for them. It's great to see them grow in the class and as they open up to you and talk to you–it's just like having another friend."
Central College students and staff also partnered with participants from the high school and middle schools to play games.
Interviews with Pleima and Akers: