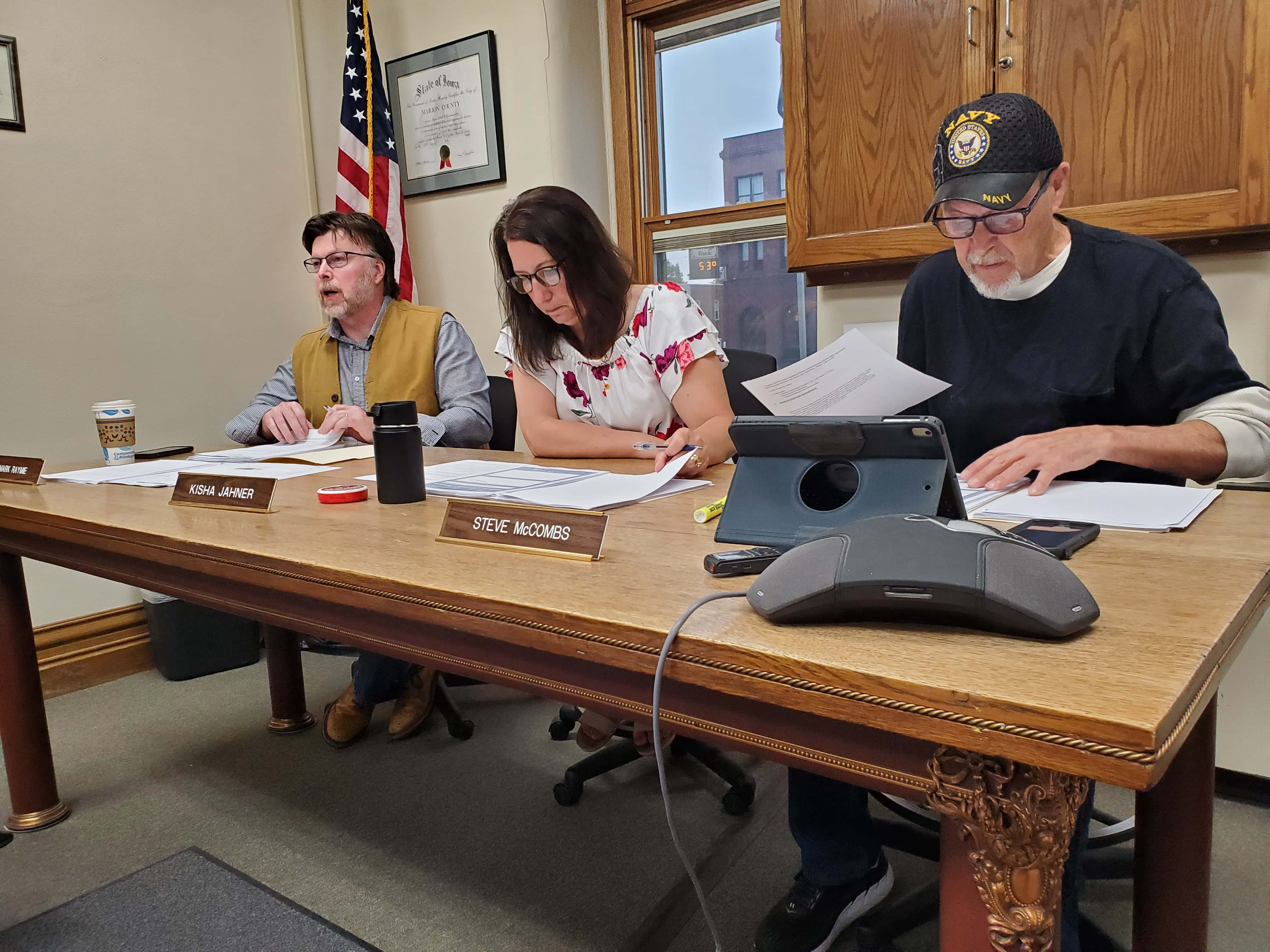 The chairman of the Marion County Board of Supervisors says discussions over the Veterans Administration property are still continuing, but a state agency remains the main hurdle between the county, the City of Knoxville and the federal government.
During Tuesday morning's Board of Supervisors meeting, Mark Raymie said officials from the State Historic Preservation Office for the first time made an official visit to the now-abandoned VA campus last week.
But he says even after seeing its deteriorating condition, the agency is still opposed to approving transfer of the property from the VA to the city for redevelopment, mainly because it remains on the National Register of Historic Places.
Raymie fears it may wind up back in the hands of the VA, or sold to a private party for a tax write-off…and in either case, the buildings would be left to sit and crumble.
In Board action, members approved an agreement with the City of Pella to lease a room in the Community Center to use as a driver's license facility. Right now they have to convert a room at Memorial Hall to use a couple of times a month; they will now have a dedicated office ready for use for $1 a year. This could enable the Treasurer's Office to expand their hours at the site.
The Supervisors also approved the transfer of $300,000 in funds from the Local Options Sales and Services Tax to the Debt Service Fund; this will go towards principal and interest payment on the Law Enforcement Center construction debt.
They also approved a resolution formally donating the remaining food preparation equipment left in the basement of Knoxville City Hall to the Senior Center, for use in its newly-launched meal preparation program.