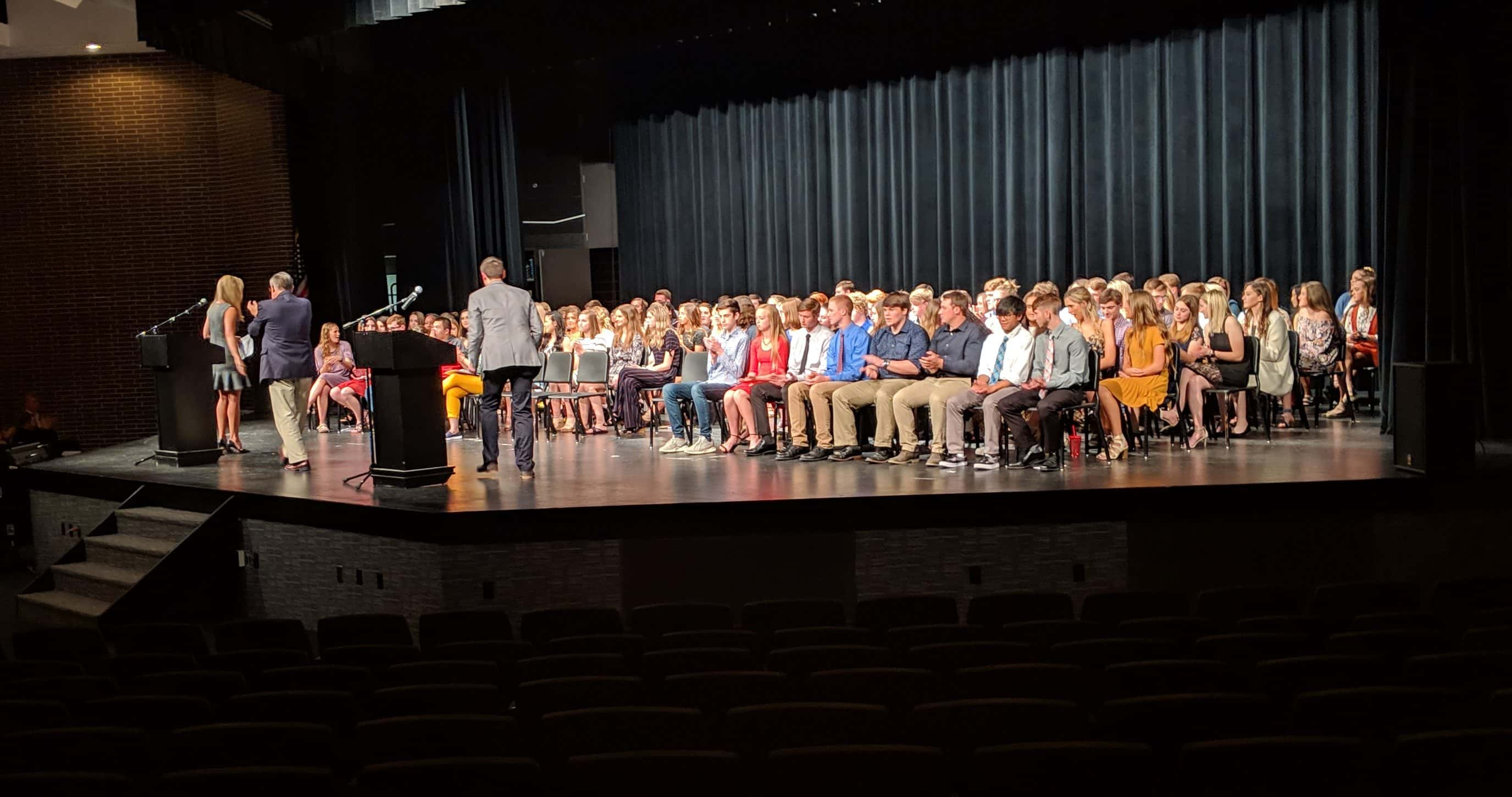 Graduating Pella High School students who have made a difference in their community will be honored at graduation. Seniors who achieved over 100 hours of community service will be given Distinguished Service Awards at commencement, with 63 members of the class of 2019 serving more than 7100 hours. Pella High Students have logged over 27,000 hours of volunteering since the program was started. Pella Mayor Jim Mueller presented those recipients with the honor at the annual awards night last week.
"I can tell you with complete confidence, that the activities that make Pella a special place wouldn't be possible without volunteers," Mayor Jim Mueller said at the event.
Tonight, Pella Christian High School seniors will be honored at their annual awards night at 7 p.m.