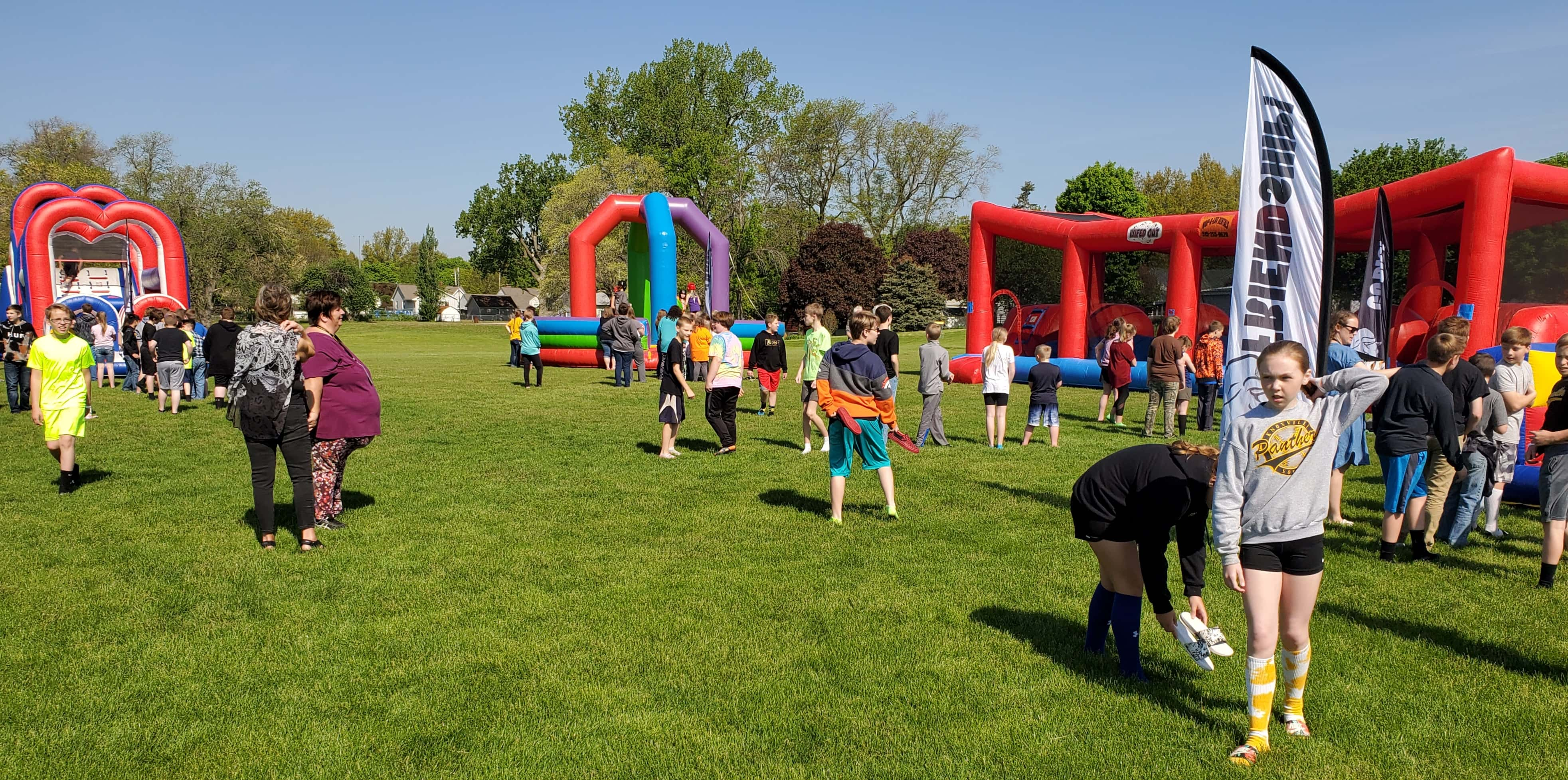 Students at Knoxville Middle School were rewarded for their fundraising efforts on Wednesday, as they took part in a Day of Awesomeness.
Inflatable houses, outdoor games and prize giveaways greeted the students who took part in a fundraiser in conjunction with Step it Up!
Chad Svendson from Step it Up! tells KNIA/KRLS News this organization works with schools to provide an alternative to more traditional events such as walk-a-thons or sales.
"What we want to do is we want to bring a fitness fundraiser that's going to be good for kids, and an opportunity to raise money on a donation platform instead of selling product. If you want to kind of compare it to a jog-a-thon or run-a-thon, you could do so in the donation aspect; but instead of the kids going on a long run or a long jog at the end of the fundraiser, we bring them an event that hopefully they'll never forget," Svendson says.
In order to participate, students had to have their parents register them on line and provide contact information to friends, relatives or anyone else who might be willing to donate to support the school; emails would then be sent out to the recipients, with information about the event and how they can support it.
In exchange, they had the opportunity to use inflatable houses featuring obstacle courses and games, spin a wheel or step into a wind-powered money machine to win cash or prizes, and take part in other games all around the Middle School campus field.
Two more Day of Awesomeness events are scheduled for Knoxville; Northstar Elementary will host one next Thursday, May 23rd and West Elementary will hold one the next day on Friday, May 24th.