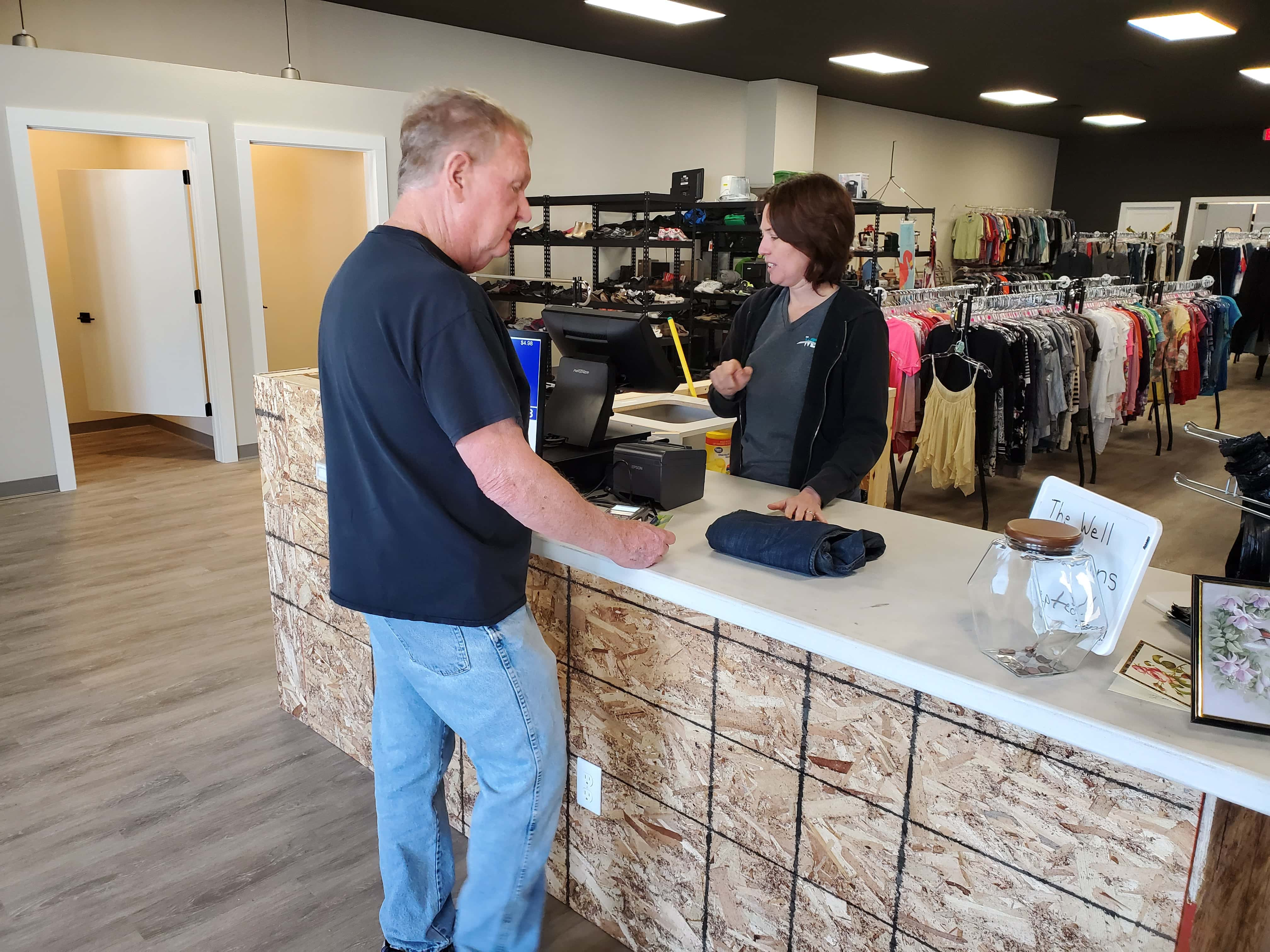 The Well is formally in business in Knoxville with its new thrift store and resource center.
Operations started in earnest Wednesday after two months' work to renovate the old Events Center at 404 West Pleasant Street; The Well opted to be intentionally low-key during its informal opening, relying on word of mouth for the first few days.
Now the center is fully operational, although some final touches remain with the renovation; and they are inviting people in need to begin using the ministry space on the east side of the store.
Larissa Van Donselaar is their new Ministry Program Director; she tells KNIA/KRLS News they act as a starting point for anyone who requires assistance, and can give help or guide them to where they can find some.
"If they come in and have a need of some kind, whether that is food assistance or rent assistance or utility assistance, or life has just happened; we work with them in that and walk with them in that and try to connect them to the resources within the community to help them," Van Donselaar says.
Hours for the resource center will vary in the beginning as they get organized; walk-ins are welcome any time when they're open.