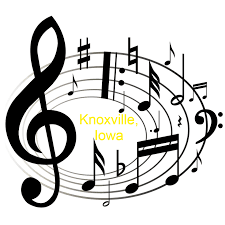 For one day, Knoxville High School will become a mattress showroom as the Music Boosters hold a fundraising mattress sale in the school commons.
It will take place on Saturday, June 15th from 10:00 a.m. to 5:00 p.m.  Name-brand mattresses will be on sale for up to 50 percent off the retail price, and a portion of the proceeds will go towards the Music Boosters' effort to buy new musical instruments.
Shannen Cahill with the Knoxville High School Music Boosters tells KNIA/KRLS News music teacher Ben McCartney first learned from Custom Fundraising Solutions in Des Moines about the possibility of having this sale to benefit the music department.
"A gentleman reached out to Mr. McCartney and said this is something that they did that was kind of newer to the area; and he looked into it, talked to some of the other directors around that had done it, and it's been a very successful fundraiser in other areas," Cahill says.
"It's something that we don't have to do a lot of the background work on, and we just come and hope that the public comes out and supports us."
This sale not only benefits the music program, but the companies which supply mattresses; it allows them to open a pop-up store for one day, without having to go to the expense of renting a retail space.
The sale was originally set to be held on the Sunday after the prom, but it soon became clear this wasn't the best possible time; Cahill says with the school and the school calendar nearly empty, June seemed to be a better alternative.
For more information on the Knoxville High School Music Boosters mattress sale, tune in to today's edition of Let's Talk Knoxville.