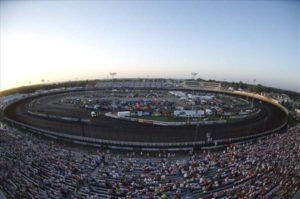 The Knoxville Raceway is adding a night of racing to its program, to make up for the several rainouts there so far this season.
The raceway will have a non-points event this Friday evening, with the regularly-scheduled points race on Saturday evening.
This event has been added at the request of drivers, who have missed out on four scheduled race evenings this year due to inclement weather.
We will have live coverage on both nights, with Live Track Side at 5:00 p.m. and Race Nights Live at 7:00 p.m. on AM 1320/FM 94.3/FM 95.3 KNIA.