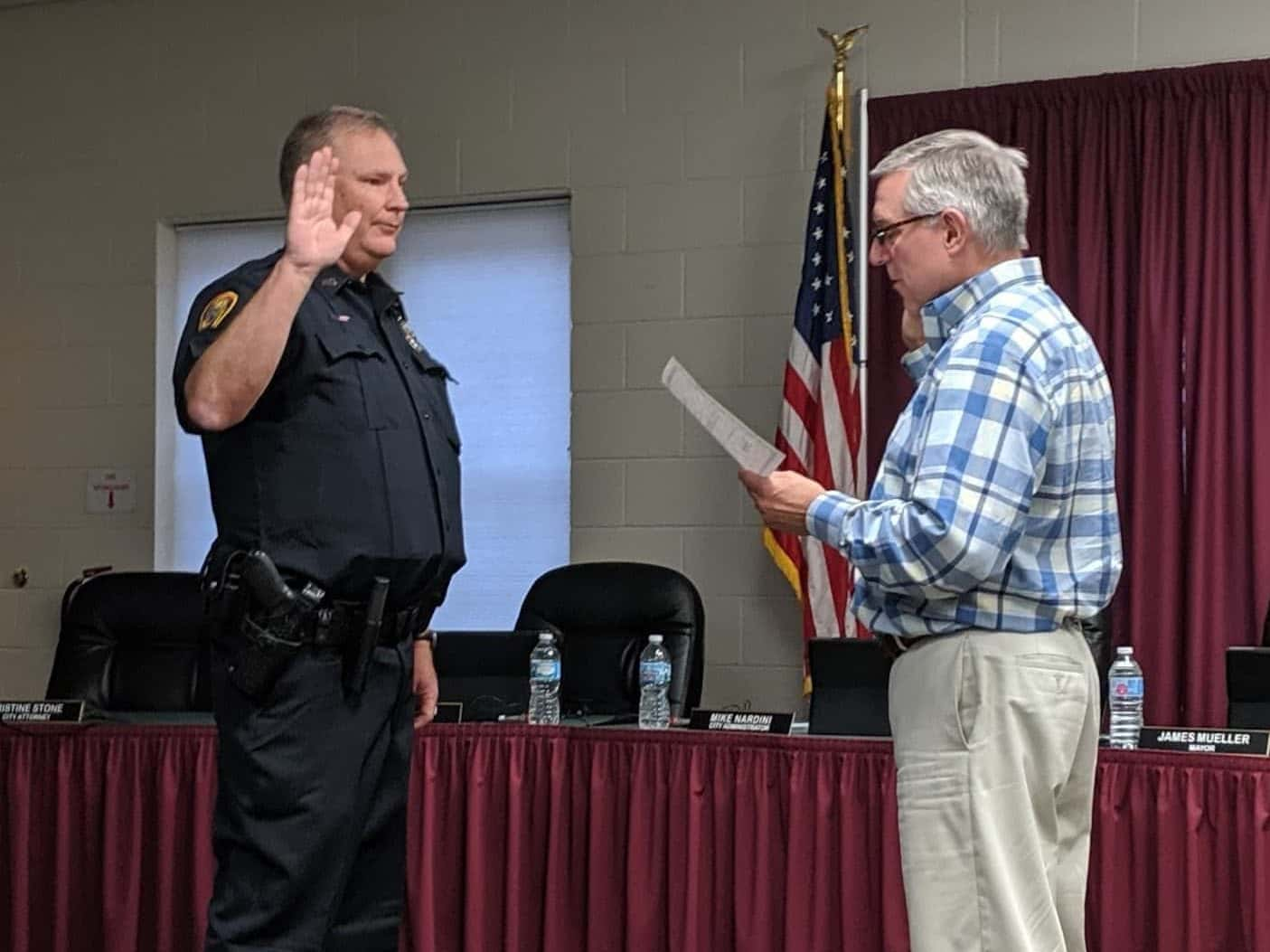 The Pella Police Department has a new officer joining their ranks. Pella Mayor Jim Mueller officially swore in Officer Elmer "JR" Pearson at Tuesday's Pella City Council meeting. Pearson recently concluded a three decade career with the Iowa Department of Public Safety, retiring as an Iowa State Patrol staff sergeant assigned to the Osceola Detachment. At the time of his retirement, Pearson was the State Patrol's expert on state traffic laws, representing the Department of Public Safety before the State Legislature and providing guidance statewide for other law enforcement agencies. Pearson says he looks forward to being a part of the Pella community.
"I just want to continue the positive influence on the community," he says. "I live here, we've got family here, our grandchildren live around here, so I'm looking for good things."
JR comes from a law enforcement family, as his father served a lengthy career with the Iowa State Patrol as well.