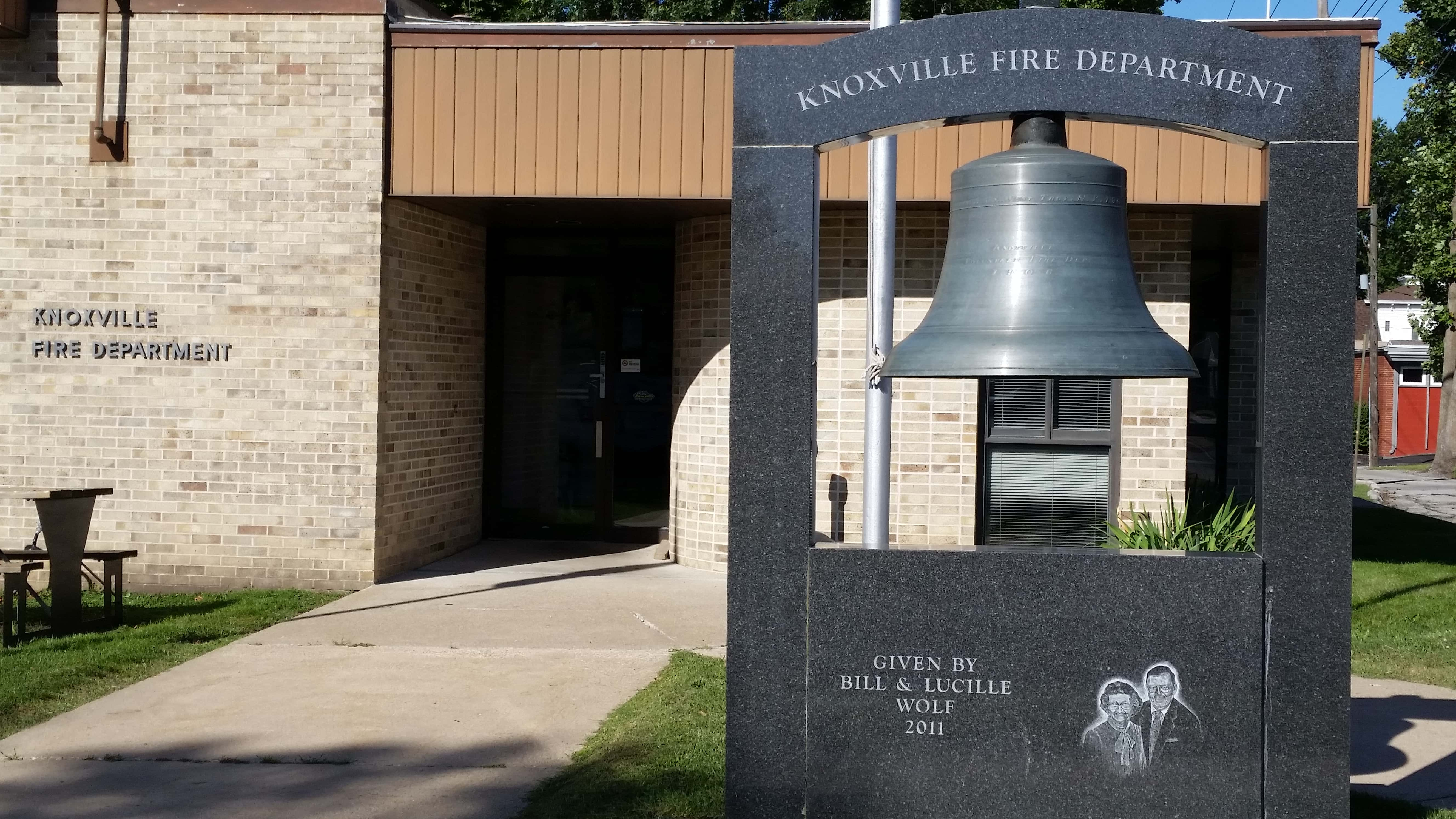 Knoxville firefighters are once again in the market for a new ladder truck, after one model they had their eyes on was bought right out from under them.
Knoxville Fire Chief Cal Wyman says they had found a 36-foot model which was ideal for their uses; it had a 100-foot ladder, one rear axle instead of two, and was the perfect size for their apparatus bay and equipment.
But another buyer beat them to it, so now the department is once again looking for a truck which Chief Wyman says will give them more flexibility and make the town safer.
He tells KNIA/KRLS News he and his personnel are looking carefully for just the right model.
"We're really conscious about not just buying any ladder truck; it's got to fit out needs. It's something that has to fit in our station, it's something that we have to be able to get around town; and also it has to have the reach that we need to reach the top of the buildings that we have in town here," Chief Wyman says.
Knoxville has a number of three- and four-story buildings which a ladder truck would be useful for; it can also be used as a platform for land and water rescues, and give them a high attack point for lower-level fires.
Having a ladder would also lower the city's Insurance Services Office rating, or ISO; right now Knoxville is at a six, but adding a ladder truck could lower it to a four…which could mean lower insurance premiums for businesses and homeowners.
The vehicle they missed out on was going for $49,500; a new truck could cost as much as $1 million or more, so they will continue looking for the best available deal on the open market.