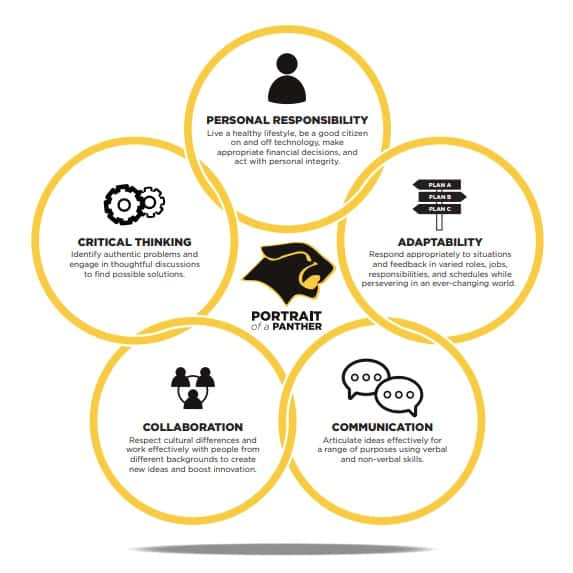 The Knoxville School Board approved the final portrait of a panther during their regular session school board meeting Monday.
The portrait incorporates five aspects the school board feels exemplifies what a Knoxville Panther is and what students should achieve to be; personal responsibility, adaptability, communication, collaboration and critical thinking
The board also discussed potential changes to the 500 series policy and agreed to read over the proposed changes and continue to discuss the changes at the next school board meeting on June 24th.
They approved a fundraising request from the Knoxville Dance Team to sell personalized Love Your Melon hats as a fundraiser and community service project for their upcoming season. The team will use 50% of the profits raised towards fundraising for the year and give the other half to The Well in Knoxville.