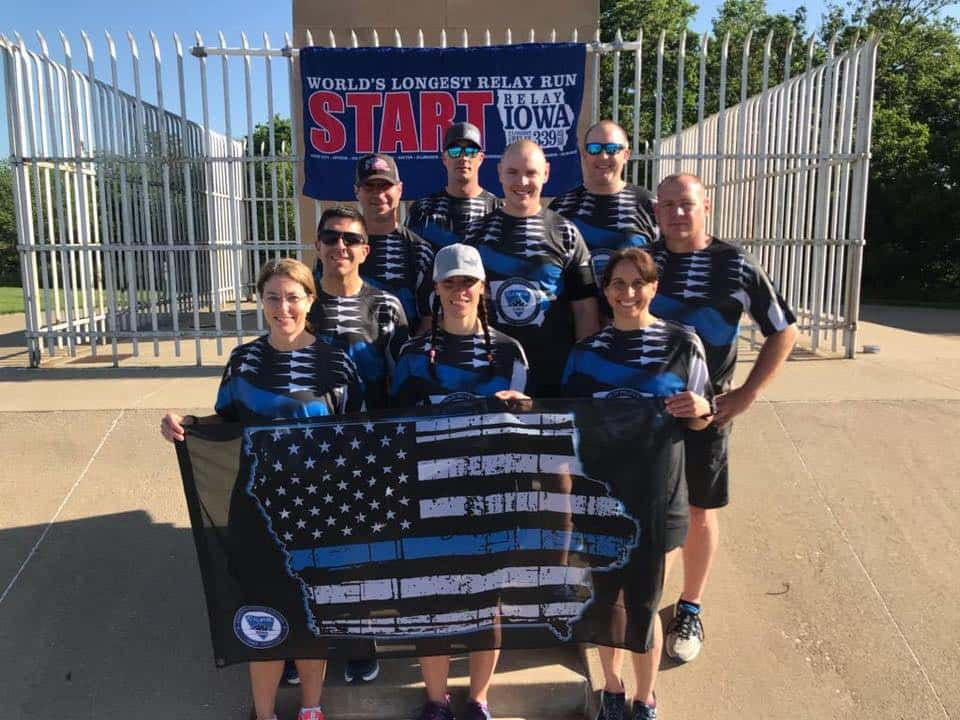 Two local police lieutenants were among a group of law enforcement officers participating in Relay Iowa over the weekend, running for a cause close to their hearts.
Pella Police Lt. Paul Haase and Marion County Sheriff's Office Lt. Andrew Schuchhardt were among representatives from Iowa Concerns of Police Survivors (C.O.P.S), raising awareness and funds for their organization through Relay Iowa. Haase was running for his third time, and Schuchardt his 2nd. Haase says the event has special meaning, as the officers running do so in honor of other Iowa officers who made the ultimate sacrifice on-duty.
Both were part of a team that ran 339 miles across the state as part of the experience from Sioux City to Dubuque. Relay Iowa donated $1000 back to the Iowa C.O.P.S. organization to help benefit families of fallen officers by providing for various expenses. Hear more about Relay Iowa and Iowa C.O.P.S. on today's Let's Talk Pella.