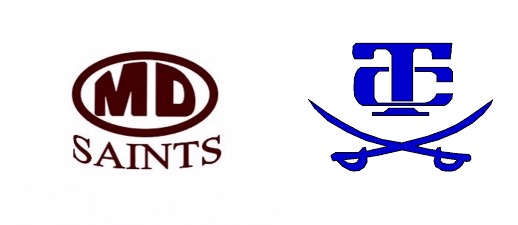 The two Marion County representatives of the Bluegrass Conference led the BGC with 12 total spots on either the first of second team all-Bluegrass Conference softball selections this season.
With their unbeaten Bluegrass Conference Softball Championship, the Twin Cedars Sabers got six players on either first or second team all-conference this summer. Earning first team selections were, Rylee Dunkin, Ali Mockenhaupt, Brooke Roby, and Grace Bailey. All four are either eighth grade or freshmen. On the second team from Twin Cedars are Caitlyn Reed and Chloe Swank, and earning honorable mention was senior Ainsley Dunkin. Twin Cedars finished the season with a 29-9 record and 18-0 in the Bluegrass Conference.
With a successful season just completed, the Melcher-Dallas Softball Squad earned six positions on either first or second team all-Bluegrass Conference this summer. First team selections include, Emilie Krpan, Haley Godfrey, and Riley Enfield. Second team selections were, Angel Beaty, Kynser Reed, and Gracie Mann. Honorable mention went to Kasey Enfield. The Saints finished the season this past Wednesday with a 27-6 record and in a tied for second place in the conference with a 14-3 mark.