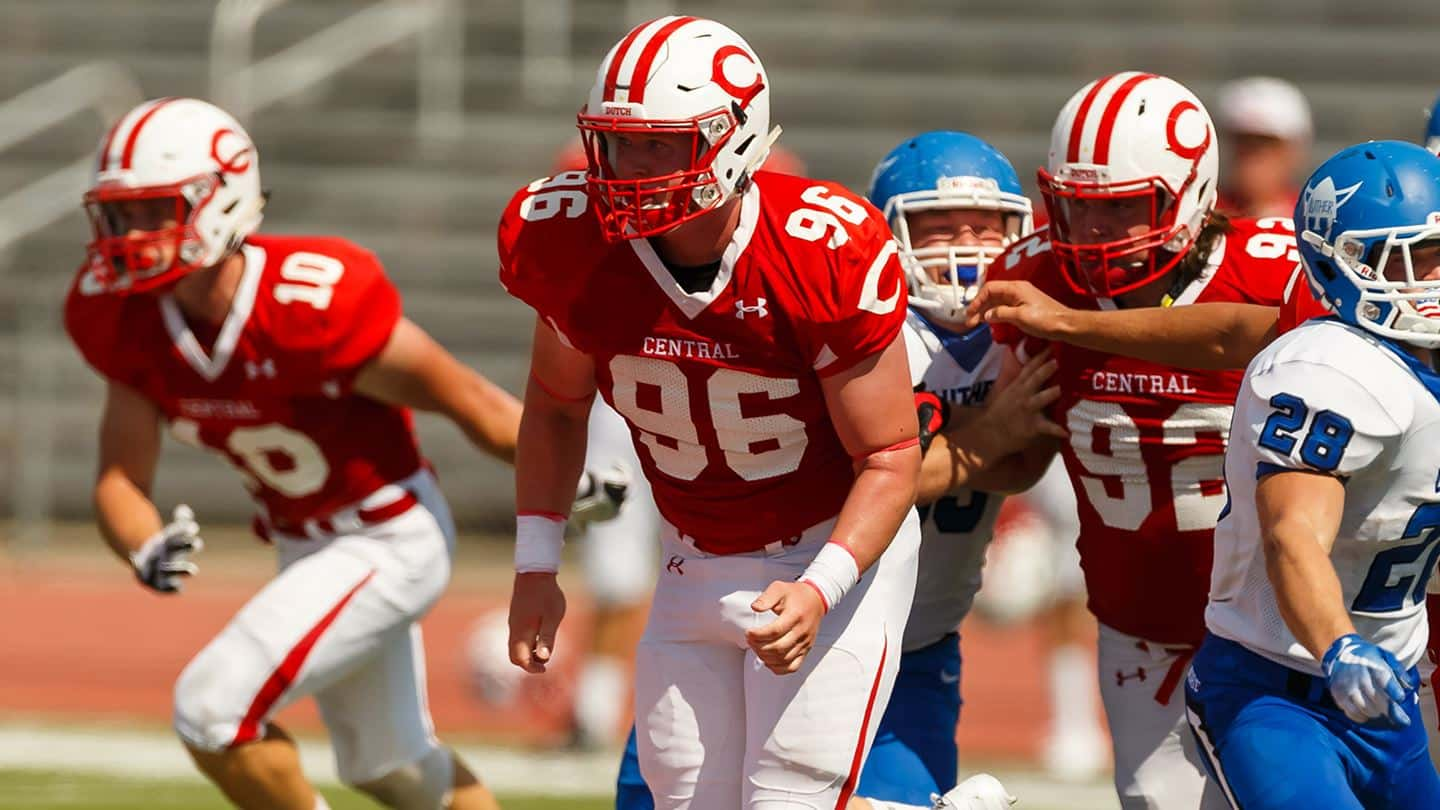 Central College senior and Pella native Carter Terpstra is among 137 nominees for the Allstate AFCA Good Works Team.
The honor squad recognizes college football players for the impact they make through community service. The team was established in 1992 by the American Football Coaches Association. A final roster of 23 award recipients will be announced in September with 11 players from the NCAA Football Bowl Subdivision and 11 combined from the Football Championship Subdivision, Division II, Division III and the NAIA and one honorary head coach. To be considered, each player must be actively involved with a charitable organization or service group while maintaining a strong academic standing.
Central is among the traditional Good Works team leaders, with four past national award selections. Marc Poortinga was named in 1997, followed by Stephen Barnes in 2005, Cory Nikkel in 2011 and Jake Wassesenaar in 2015. Fellow Pella alumnus Nathan Clayberg was an honoree last year as a senior at Drake University.
Terpstra is a defensive lineman for the Dutch. Last year he made 25 tackles, including 3.5 tackles for loss with 2.0 sacks. Terpstra is active in service work. He took off his spring semester of classes as a freshman to spend three months performing mission work in Zambia and Tanzania, living and serving in an orphanage with 40 youth. They also participated in a three-day Gospel campaign and hosted a pastors conference with a vacation Bible school.
The team is selected by a panel that includes former Allstate AFCA Good Works Team members and media members. After the team will be announced on September 12, fans can vote for this year's team captain through the official page on ESPN.com.