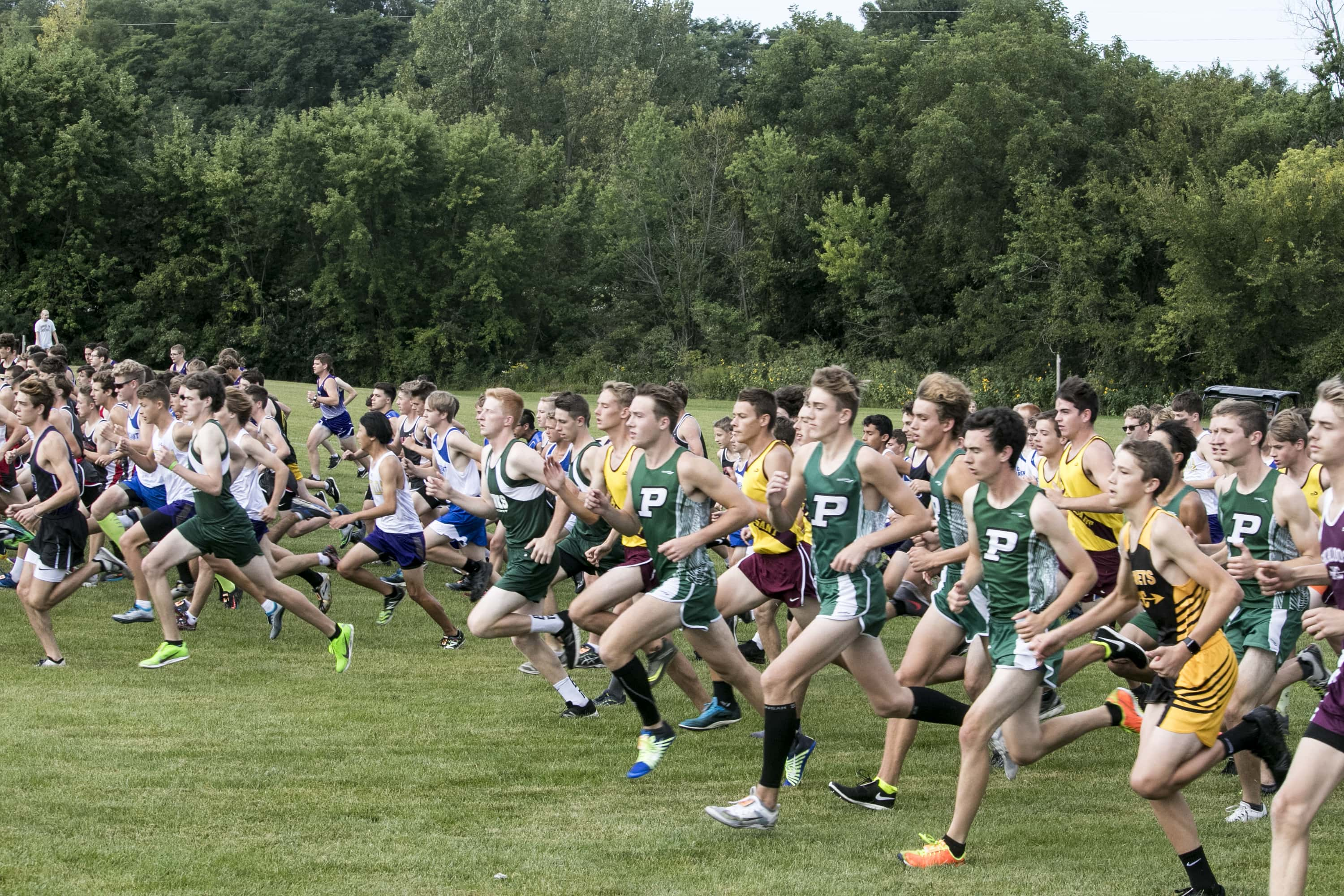 Several area cross country athletes converged for one of the first major meets of the season at Central College Saturday, with several local individuals earning top finishes.
Norah Pearson of Knoxville earned 3rd place overall with a time of 19:32.1, two spots ahead of Pella's Caroline McMartin at 20:16.1. Pearson says she embraced the opportunity to run on the state qualifying course with multiple state qualifiers racing in the field.
Interview:
Annaliese Admiraal led the Eagles with a 26th place race (22:19.2). Team scores were split among large schools and small schools: No. 12 in 3A Pella was the 5th fastest large girls team, followed by Knoxville in 7th. Pella Christian's girls were 5th among small school competing.
The No. 4 Pella boys were in a field featuring No. 6 Gilbert, No. 7 Norwalk, and team to watch North Polk, and placed 4th in that crowded field with 84 points. Knoxville was 8th fastest among boys large teams, and the Eagles placed 4th with 112 points.
Josiah Wittenberg of Pella was the 3rd fastest individual at 17:08.7, with Tony Schmitz clocking in at 17:46.4 for 16th. Pella Christian's Daniel Mora Demstri was 43rd fastest, and Brayton Juffer was 48th 18:55.9. Juffer says it was a great test for both the boys and girls teams to take on talented schools of multiple sizes.
Interview:
Jordan Bacon was the fastest Panther at 18:37.4, closely followed by Seth Walraven in 39th (18:45.6). Pella Christian next races Thursday at Camp Dodge in Johnston, while Pella and Knoxville are back on the road Tuesday to Grinnell.
RESULTS:
Large Schools Girls:
http://onlineraceresults.com/race/view_plain_text.php?race_id=69871
Large Schools Boys:
http://onlineraceresults.com/race/view_plain_text.php?race_id=69869
Small Schools Boys:
http://onlineraceresults.com/race/view_plain_text.php?race_id=69870
Small Schools Girls:
http://onlineraceresults.com/race/view_plain_text.php?race_id=69872