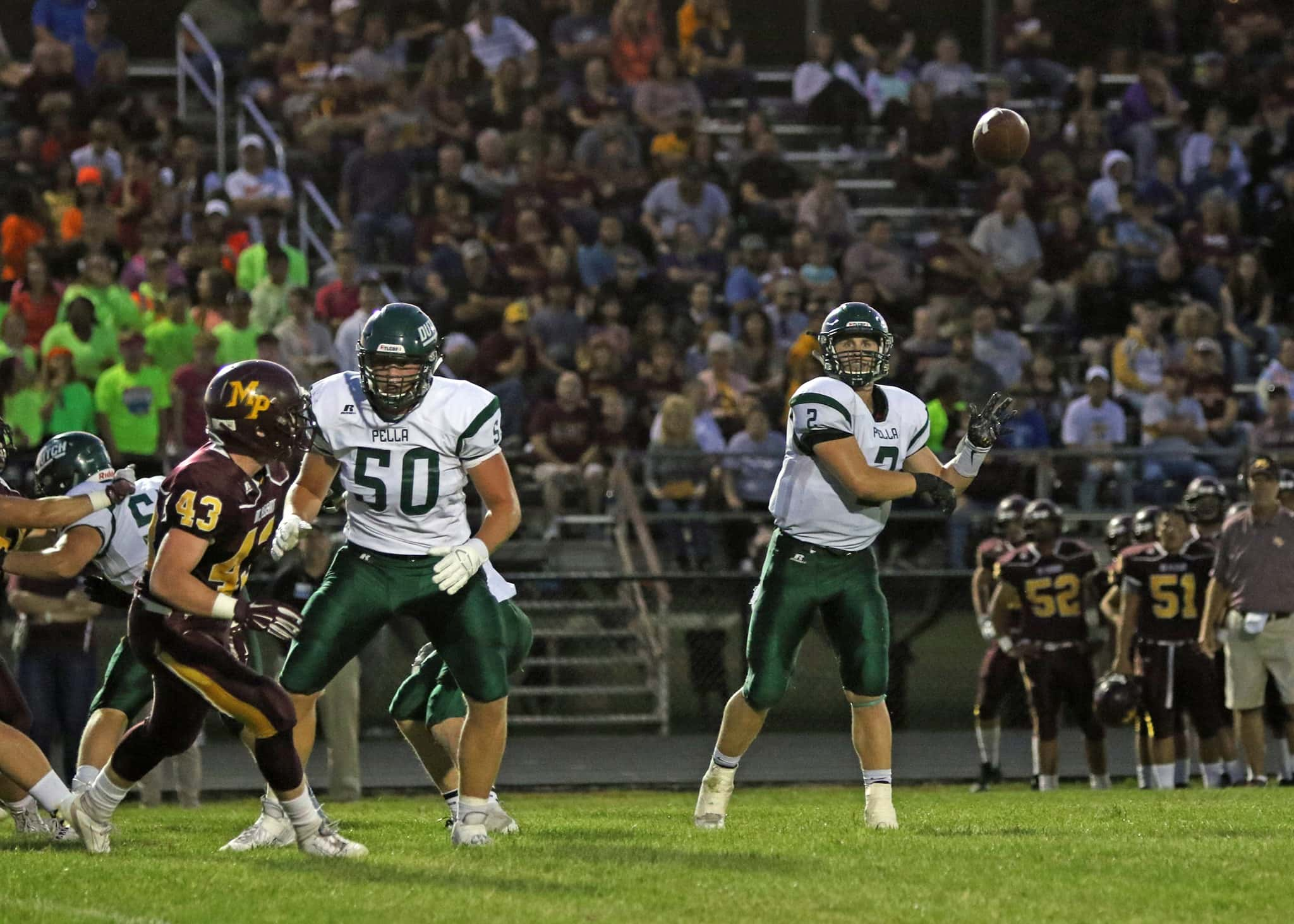 In most cases in the game of football, it's best to have one starting quarterback who performs all the duties required to lead offenses into the end zone. But for the No. 5 ranked Pella football team, they have two capable starters in their arsenal, and after the team's offensive explosion against Mt. Pleasant in week two, don't expect that to change in the near future.
Aaron Downs and Ryan Mace are expected to be two of the biggest keys to success for the Dutch, who aim to get back to the UNI Dome in Cedar Falls after a one year absence following four straight title game appearances. Head Coach Jay McKinstrey said after Friday's win, the two quarterbacks are both leaders and athletes with specialized skill sets.
Hear more about the Pella two-quarterback system during the award-winning Jeromy Dingeman Concrete Football Friday Night Radio Preview Show, airing at 4:30 p.m. Friday on 92.1 KRLS.