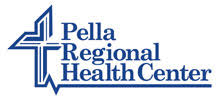 In its first five months of being open, Wound Care and Hyperbaric Medicine at Pella Regional Health Center has seen success in healing wounds for patients throughout the area, according to staff. Since the center's opening, four hyperbaric oxygen therapy patients have utilized the chamber totaling 95 treatments. Other numbers include:
· Wound care encounters (each time a patient is seen): 812
· New wound care patients: 107
· Healed wounds: 85
· Median days to heal: 14
· Average healing rate: 100%
· Patients who have completed treatment: 37
Those who want to learn more about the new Wound Care department at Pella Regional should contact the hospital.