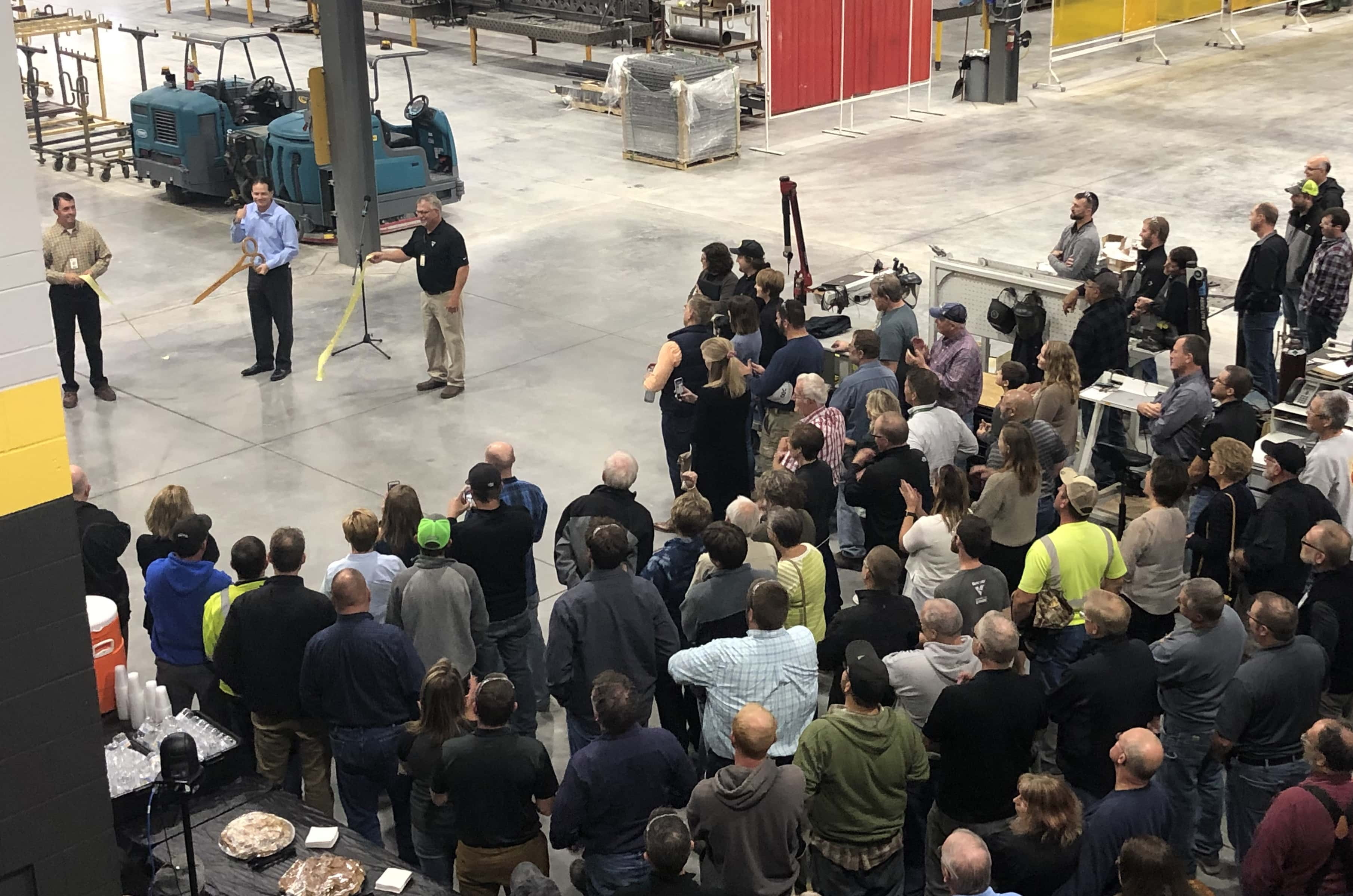 One of the first major announcements made after the Vermeer tornado in 2018 has become reality. A ribbon cutting was held for Vermeer Corporation's Shop 48 Wednesday afternoon. Vermeer CEO Jason Andringa says the project was started in honor of the legacy of Gary Vermeer and how he started the company, and to commemorate the founding year.
"I am excited about the synergies that will happen now that our teams are together here. To our team members who have been working hard offsite – thank you for your patience and thank you for your momentum. Last week I was extremely proud to stand in my Vermeer shirt in our Vermeer booth in front of our customers and launch our new XR2 vacuum excavator thanks to your work. Welcome home," said Jason Andringa, Vermeer president and CEO, in front of the crowd gathered to commemorate the official ribbon cutting of Shop 48.
Shop 48 combines three previously existing engineering shops off-site and moved them back to the main campus. It will be responsible for the construction of new prototypes and development of technological advancements.