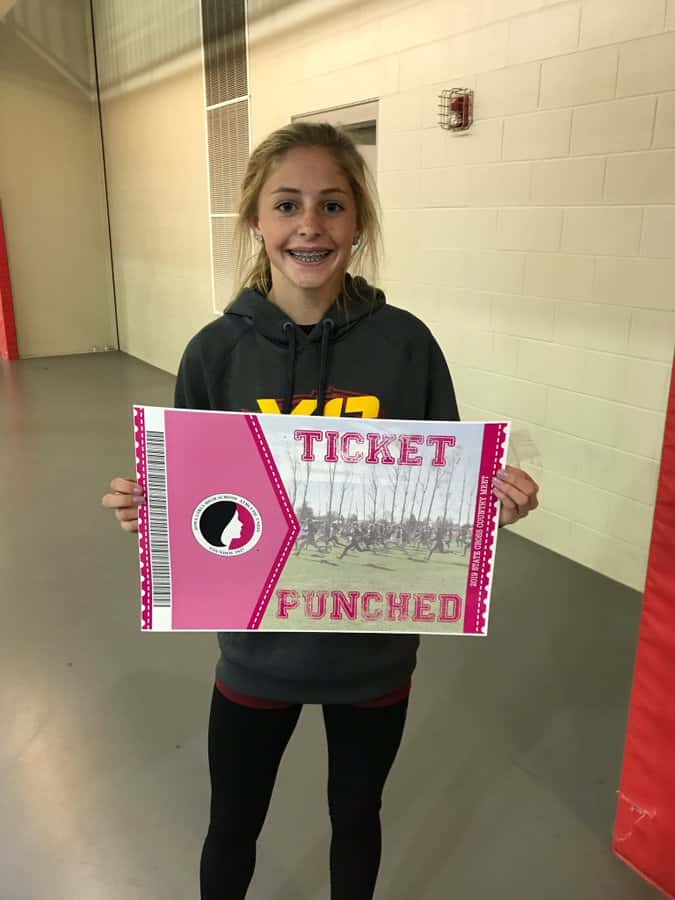 State qualifying meets for cross country were held across the state Thursday. PCM, Pella Christian and Pleasantville were the area schools that traveled to the qualifier in Williamsburg. PCM and Pella Christian placed seventh and eighth, while Pleasantville was 10th.
On the girls side, Williamsburg, Mid-Prairie and Davis County were the team qualifiers. Only one individual from our area qualified, Paige Steenhoek of PCM. The freshman placed 12th with a time of 20:08. Margo Chipps was the next finisher for PCM, placing 36th. Annaliese Admiraal and Sydney Hoover were 24th and 28th for Pella Christian. Hailee McCormick and Emmie Kenyon were the top finishers for Pleasantville, placing 47th and 54th.
Williamsburg, Davis County and Danville-New London were the boys team qualifiers. Pella Christian senior Daniel Mora Demestri was the only area qualifier. He placed 12th with a time of 17:41. Brayton Juffer was the second Pella Christian finisher, placing 18th. Beau Webb was the top finisher for PCM, placing 17th. Behind him in 28th place was Jason Stafford. Devon Luing and Trenton Major placed 33rd and 56th for Pleasantville.
Stay tuned to KNIA and KRLS for state meet coverage.
Link to full girls results:
Link to full boys results: