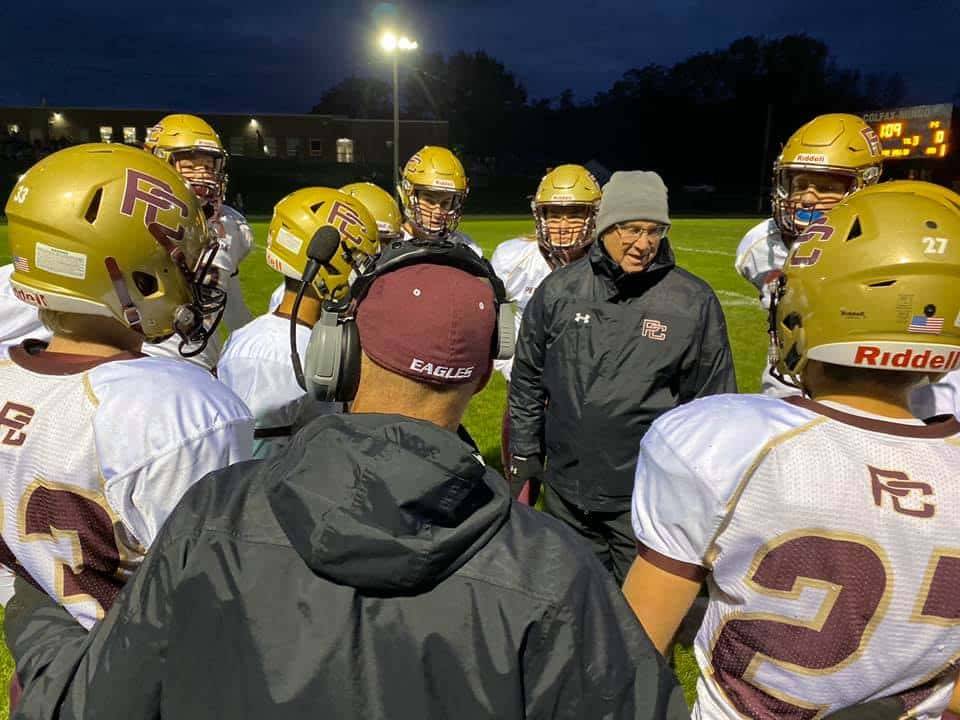 While 2019 didn't end with an appearance in the UNI Dome as the past two seasons did for the Pella Christian football team, the future has potential to continue with chances to get there, despite a large senior class this fall.
While Seniors Dan Jungling, Jack Vermeer, David Willis, Jase Amelse, and Keean Cadwell combined for 2480 of the Eagles' 3456 yards of offense this year, a few younger players flashed potential to fill those big shoes in future seasons.
Sophomore Bennett Spronk emerged as a threat as a receiver in the final two games of the season, catching 13 passes combined between the district title game against I-35 and the playoff loss to Van Meter, for 201 yards. He also had 95 yards rushing with two scores in a largely late-game quarterback role in blowout wins, and racked up 30.5 tackles as a starting cornerback.
Junior Cody Boender fell to injury late in the district title stretch and dealt with a knee injury for most of the season. When healthy, he averaged 6.7 yards per carry and scored twice for the Eagles at starting running back, with two sacks and five-and-a-half tackles for loss as a linebacker.
Freshman Isaac Kacmarynski, son of head coach Rich, made the most of limited time as a first-year varsity player, with 121 yards rushing and 9.3 per carry, and getting 10.5 tackles.
The Eagles finished 5-5 this season, winning Class 1A District 7 for an 11th consecutive playoff appearance.