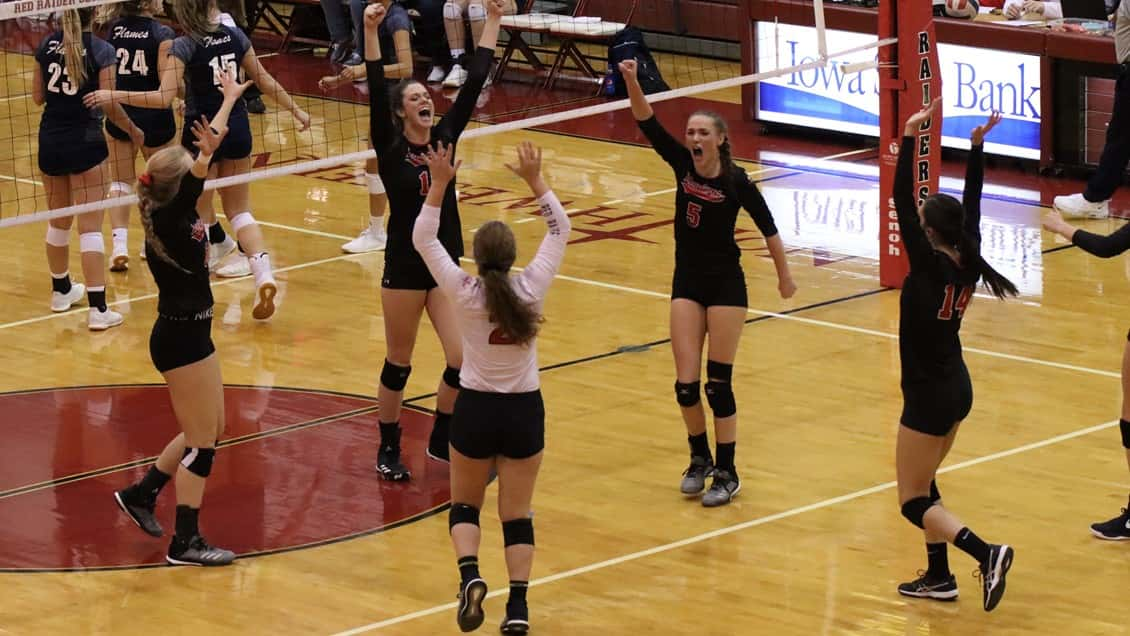 Photo by Northwestern Athletics
The college volleyball postseason will feature several Tulip City alumni over the next few weeks.
On the No. 2 Northwestern College Red Raiders, the Horstman sisters — A.J. Kacmarynski and Bekah, will compete in the NAIA Volleyball National Tournament among the favorites to win the championship. The regular season champions in the Great Plains Athletic Conference, they have been afforded a first round bye and will compete on December 3rd. Kacmarynski has 255 kills with a .225 hitting percentage, while Horstman has 219 kills an a .410 efficiency rating with 110 blocks, including 27 solo.
The Trinity Christian College Trolls, including former Eagles Mady Zula and Emma Huisman, are in the first round of the NAIA tournament this Saturday against Indiana Kokomo. Zula, a junior, has been battling injury, but still racked up 136 kills with a .240 efficiency mark in 80 sets with 74 blocks. Huisman has 21 assists in four sets as a freshman.
The seasons ended for other local alumni — Jenna Murphy finished her junior season with Iowa Wesleyan with 5.62 digs per set and 579 on the season. For Wartburg, Natalie Clayberg finished with 253 kills and 2 per set, while former Lady Dutch teammate Kennady Klein was up to 2.16 digs per set and 210 overall for Nebraska Wesleyan in her freshman campaign.