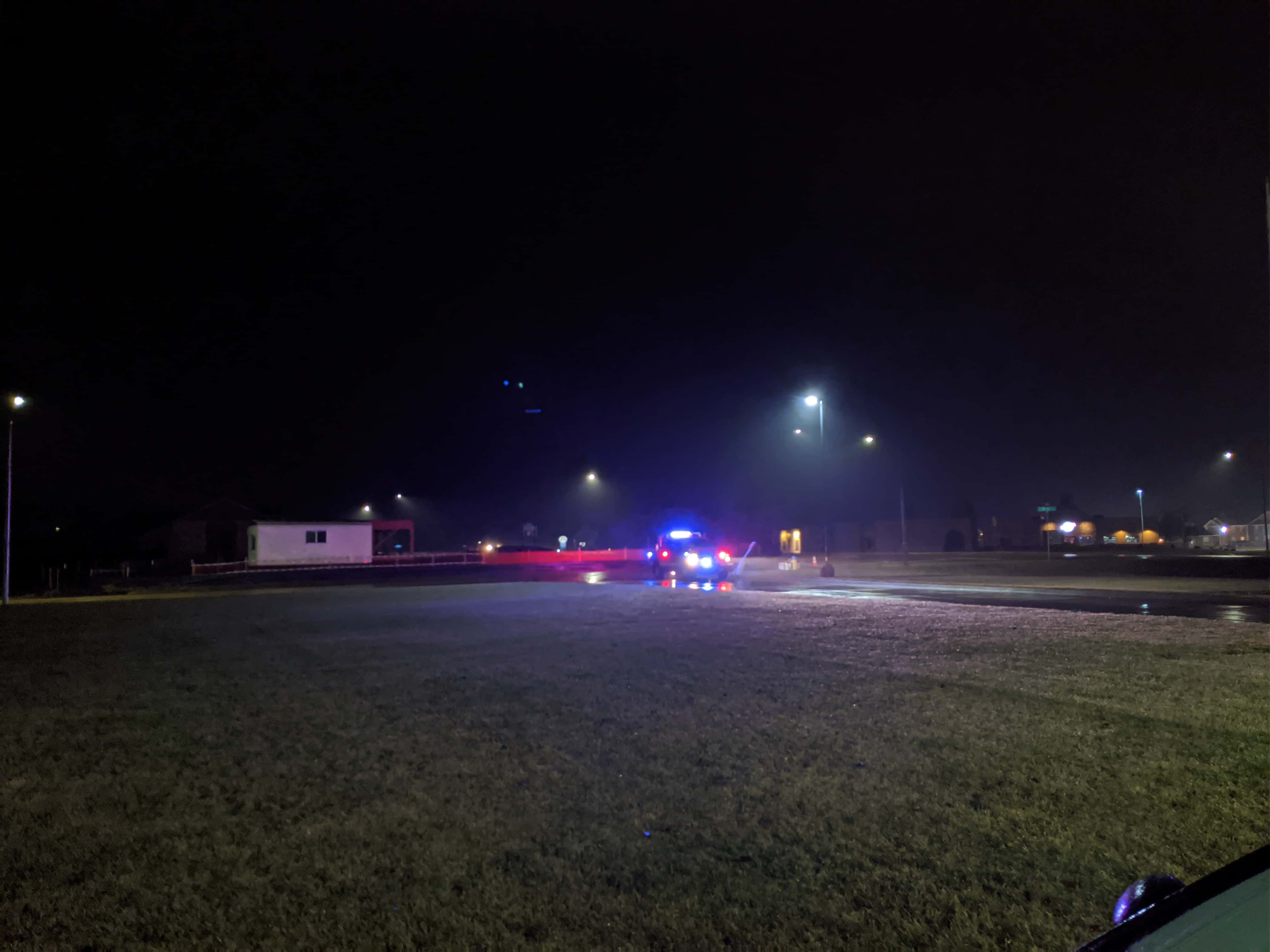 A firetruck sits near a hydrant to support tankers responding to a fire in rural Otley.
A local family was able to escape their home after a fire started in a rural Otley garage early Friday morning. According to the Pella Fire Department, several emergency crews responded at 3:23 a.m. to a call for smoke in a garage. A smoke detector had awoken the father inside the house on Terrace Drive, and after seeing the smoke-filled garage, he was able to get out with his two kids. By the time they were out, the garage was fully engulfed, according to fire crews, and spread quickly to the rest of the house along the roof and in the attic. Pella Rural Fire, Pella Ambulance, Knoxville Fire and Rescue, Knoxville Township Rural Fire, Monroe Fire, and the Marion County Sheriff's Office all responded. The house and garage were a loss, but some items were salvageable. No injuries were reported.
At the same time firefighters were responding, a truck started sliding on a slick bridge on Idaho Drive over Highway 163 and came to a rest in the nearby embankment on the side towards Pella. The driver of that truck was transported to Pella Regional Health Center for evaluation, but should be okay. Pella Fire, Pella Ambulance, and the Pella Police Department responded to that call.