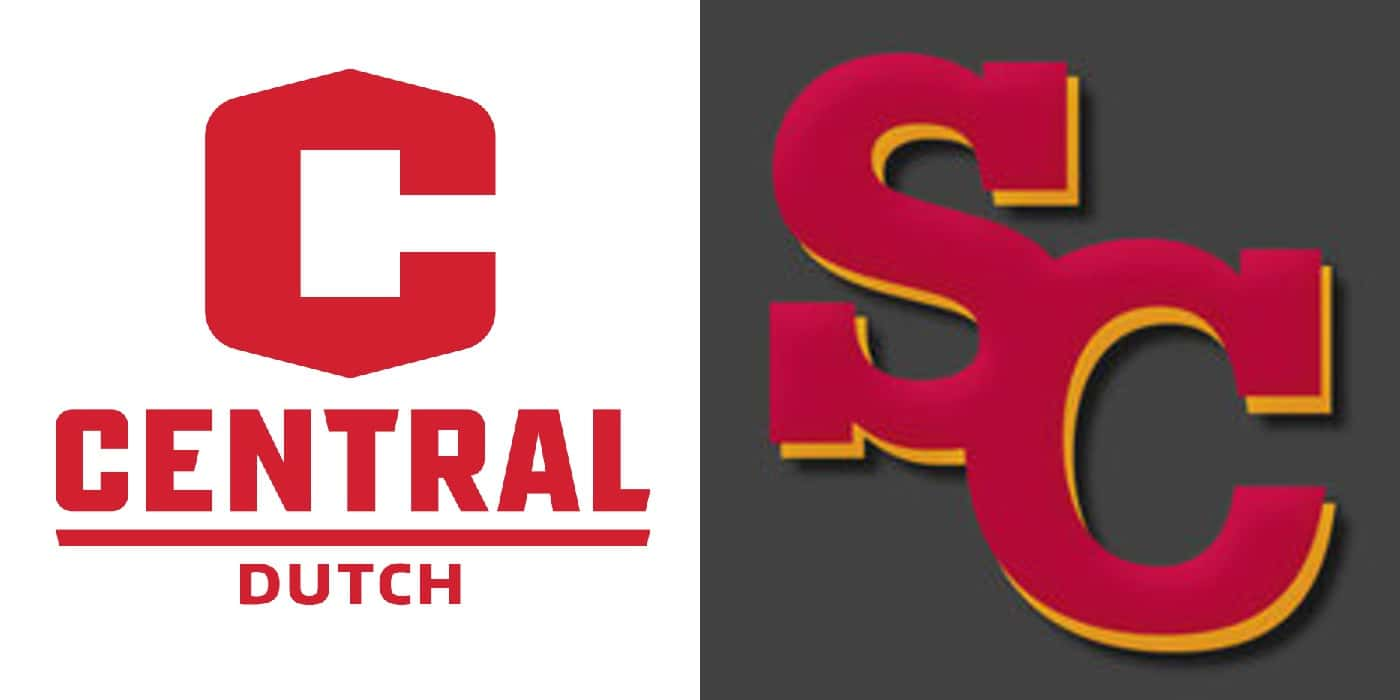 The Simpson women's and men's basketball teams earned a doubleheader sweep over rival Central on Saturday on the Simpson College campus, with the women winning an ugly game 72-59 and the men's game going 91-71 in favor of the Storm.
The Simpson women were in danger of breaking their 36-game winning streak over the Lady Dutch after the first quarter, with Central bogging down the lane on defense and held an 11-9 lead after the first ten minutes. In the second quarter, the Storm began to score and impose their press upon the Dutch leading to a 32-24 halftime lead. Offense was still hard to come by for both teams, but Simpson forced 18 second half turnovers that led to 19 points to get the win. The Storm had five players in double figures led by Cameron Kincaid with 17 points, while Kendall Brown for the Dutch led all scorers with 18 points.
While game one had offense hard to come by, game two was a much more one-sided affair. The first several minutes were a back and forth affair, but the Storm began to pull away with stifling defense holding Central to just 34 first half points and scoring 50. The lead ballooned from 16 to as high as 33 in the second half, but Central refused to go away and went on a run getting the deficit down to 14 late in the contest. Several clutch baskets by Storm senior Conor Riordan put the game away, as well as shooting 22-25 from the foul line. Riordan scored 26 points to lead all scorers, while Caden Mauck was a force inside scoring 21 and grabbing 12 rebounds for the double-double.
The Storm women have won seven in a row to improve to 11-3 overall and 3-2 in American Rivers Conference play, and the men are now 8-6 and 2-3. The Dutch women are now 8-6 and 0-5, and the men drop to 4-10 and 1-4. Simpson next plays Wednesday at Buena Vista, while Central hits the court Wednesday at Dubuque.