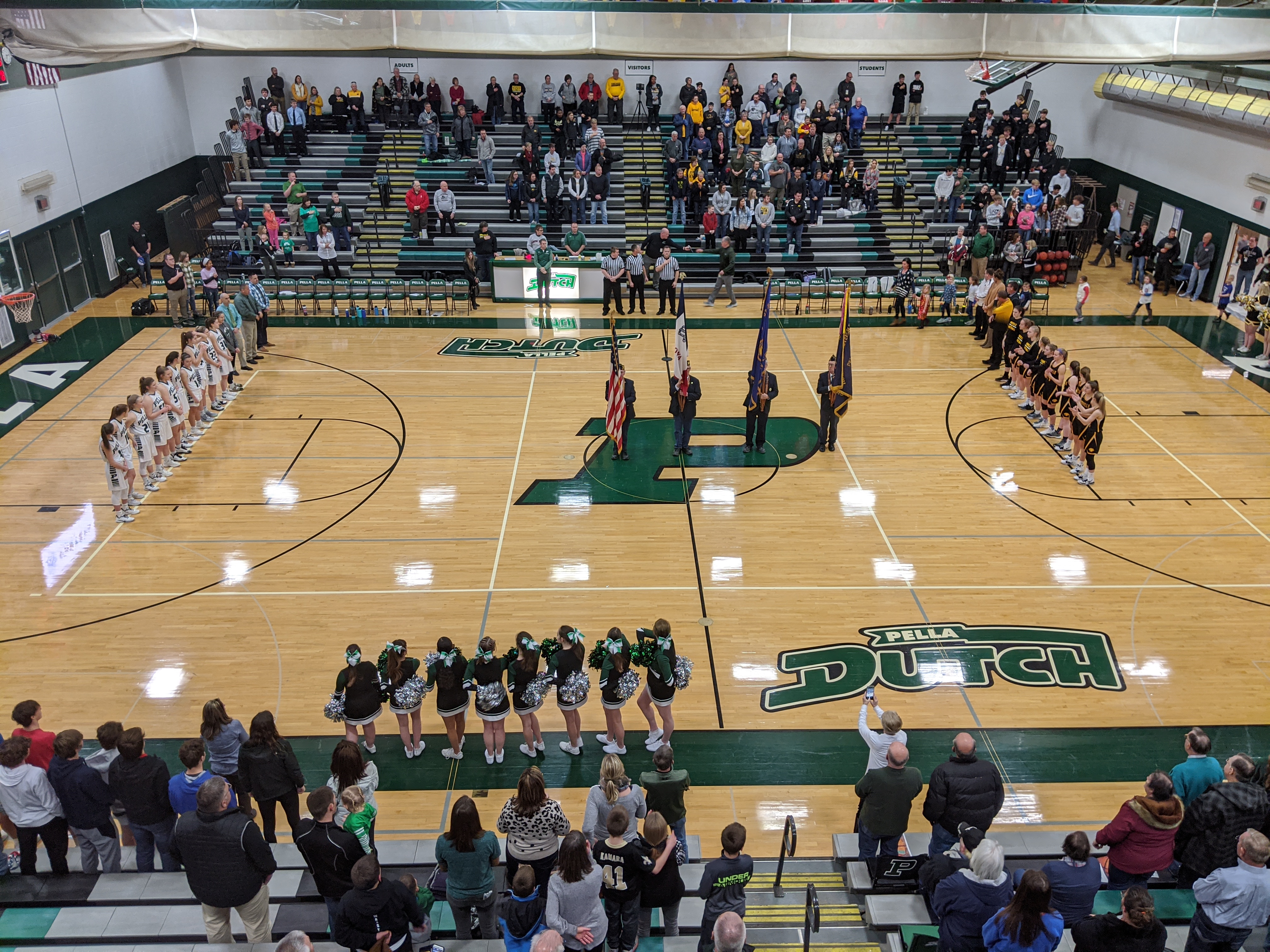 Pella and Knoxville split in the Red Rock Rivalry Tuesday night, as the Panthers nabbed a close girls win 35-32, and the Pella boys pulled away in the second half of a 77-47 win, as heard live on 92.1 KRLS and 95.3 KNIA.
The Lady Dutch burst out of the gates of the girls game with a 10-2 lead, and held Knoxville without a field goal for nearly five minutes. But the Panthers countered with a 10-0 lead to end the 1st quarter and expanded their lead in the middle portion of the game.
Panthers Coach Jim Uitermarkt told KRLS Sports he challenged his team at halftime to do better on the boards, and was pleased with the outcome.
"We can feel good about being ahead, but we got out rebounded big time in the first half and got lucky they missed some shots. I just challenged them that we're not going to win this game if we don't rebound better. I don't know how the second half came out, but we got way better on the defensive rebounds and our box outs and got some huge rebounds when they missed shots."
Pella was able to take a brief lead in the 3rd quarter comeback attempt, but missed several open shots in the second half and couldn't ever get back in control. Katie Keitges and Maggie Wilkins each scored 13 points for the Panthers, while Jasmine Namminga scored 14 points and nabbed 12 rebounds for the green and white.
The boys game featured a 24-9 Pella 4th quarter burst that put the game out of reach in a hurry after a 35-28 Dutch lead into halftime. Pella Head Coach Derek Schulte says key halftime adjustments and a continued emphasis on defense transitioning into quick offense allowed them to rush to open their advantage.
Pella was led by 16 points, four steals, and two blocks from Treyton Sturgeon, and 13 points and seven rebounds from Grant Nelson, with four other Pella players scoring 9 points each. Knoxville's Kieren Nichols added to 16 points to lead the Panthers.
The Dutch, now 10-2 on the boys side and 7-6 for the girls, return to action Friday and make the short trek to Eagle Lane to take on Pella Christian, while Knoxville, at 12-1 for the girls and 9-3 for the boys, travels to Davis County.