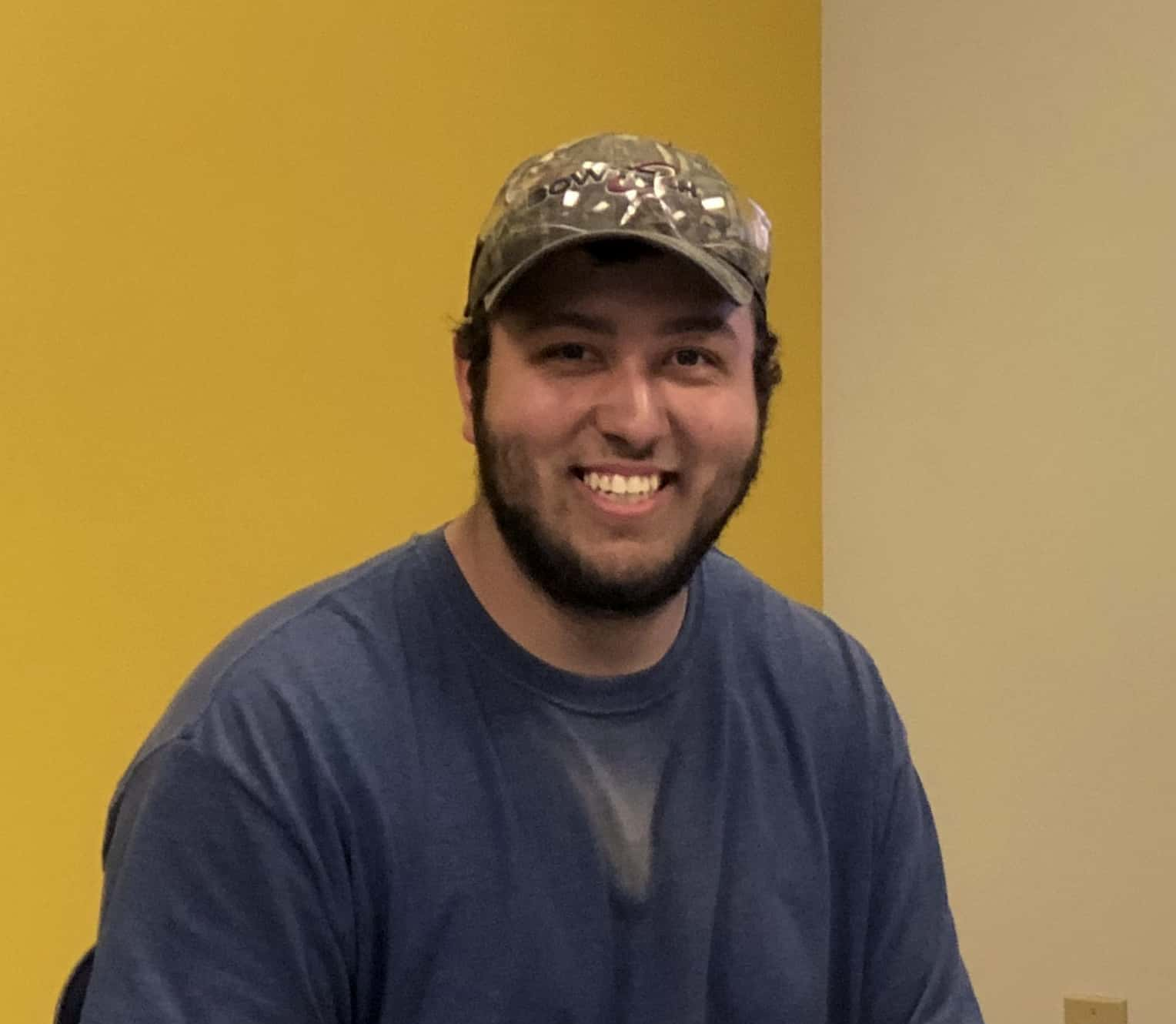 Charles Vander Velden, a 2019 graduate of Pella High School, became the first registered apprentice through the Career Academy of Pella, part of a new and expanding work-based educational program in Marion County.
"Thanks to everyone who helped me. This was a big experience and I'm glad I got to do it," Vander Velden says. "I already liked to weld, but now I have a job I like, an education and a nice paycheck. I'd recommend it to anyone."
In 2018, Vander Velden signed a registration agreement to pilot the program outlined in a new Registered Apprenticeship Playbook commissioned by Iowa Gov. Kim Reynolds and supported by the Governor's STEM Advisory Council. The Playbook was developed as a collaboration between the U.S. Department of Labor, Vermeer Corporation and the Career Academy of Pella. The signing took place in the presence of Gov. Reynolds, Lt. Gov. Adam Gregg, a 2006 Central College graduate, and then-U.S. Secretary of Labor Alexander Acosta. In completing the apprenticeship competency requirements through his work at Vermeer Corporation, Vander Velden has a nationally recognized, portable credential that signifies to employers that he is qualified for the job. Throughout his apprenticeship, Vander Velden has enjoyed employment and benefits from Vermeer and earned post-secondary academic credit for on-the-job training he can apply toward a degree. He has been working toward an associate degree in technical studies from Des Moines Area Community College, all unique advantages of this earn-while-you-learn model. Charles officially joined the Vermeer team as a full-time welder on April 1.