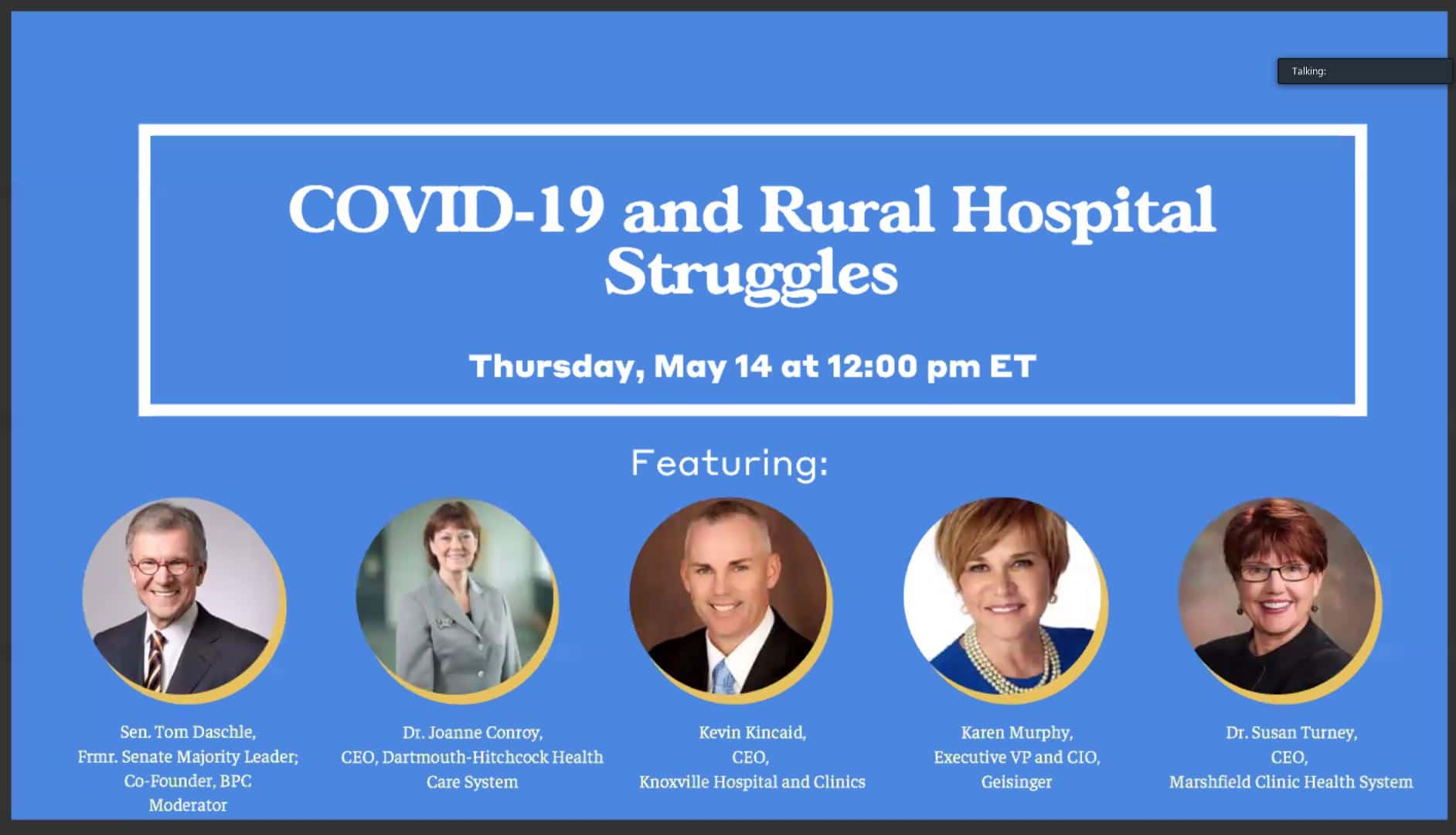 Knoxville Hospital & Clinics CEO Kevin Kincaid joined Sen. Tom Daschle (D-SD) and other experts to discuss "COVID-19 and Rural Hospital Struggles" on a Zoom webinar Thursday.
Kincaid and Sen. Daschle were joined by Dr. Joanne Conroy, CEO, Dartmouth-Hitchcock Care System in New Hampshire, Dr. Susan Turney, CEO, Marshfield Clinic Health System in Wisconsin and Dr. Karen Murphy, Executive Vice President & CIO, Geisinger Institute for Health in Pennsylvania.
The panel covered several issues that rural hospitals are facing as a result of the COVID-19 pandemic, including the financial impact on rural hospitals, government relief funding, workforce challenges, and the role of telehealth, among other topics.
The discussion was hosted by the Bipartisan Policy Center (BPC), a Washington, D.C.-based think tank that actively fosters bipartisanship by combining the best ideas from both parties.