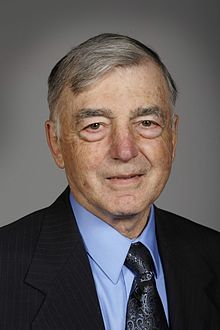 The FY2021 budget will need to be passed when the Iowa Legislature reconvenes on June 3rd, as the current budget is set to expire July 1st. State Senator Julian Garrett tells KNIA News in his opinion an overreach on the budget could have dire consequences, so he will try to keep it as conservative as possible.
"My personal recommendation and I think a lot of the Republican Senators are in agreement that we shouldn't pass more than the current budget for this year. That I think should be a ceiling, given the fact that we are in uncharted territory and we really don't know what revenues will be like. I have pointed out to my colleagues that it will be much easier to add to the budget next year if it turns out we have more money than we anticipated and that we think it would be wise. It's always much easier to have a supplemental appropriation than to cut."
Garrett also said he doesn't expect much else to come up during the legislative session, but he can't speak for other legislators. For more information, tune in to today's Let's Talk Indianola.