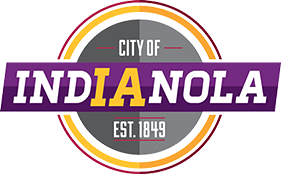 The Indianola City Council approved the updated comprehensive plan at their meeting Monday. City Manager Ryan Waller tells KNIA News the plan, titled Elevate Indianola, was formed from responses from the community and placed a heavy emphasis on not only growth, but amenities such as parks to go along with new growth.
"Now that this has been approved, staff is pivoting and working to secure quotes from consultants to work with the community on a comprehensive review of our land use codes, zoning codes, development codes, and parkland dedication as a code requirement. So that will be the follow-up process for this, and it will be a huge thing for our community. It's a budget activity so the funds are there to do that, and it's a very important thing when you factor in that our development and zoning codes were made circa 1970. They are very outdated codes and haven't been modernized over the years, so this is a great project to continue on with."
For more information on the comprehensive plan, listen to the Let's Talk Indianola with City Manager Ryan Waller below.
https://www.kniakrls.com/2020/05/20/lets-talk-indianola-city-manager-ryan-waller-30/