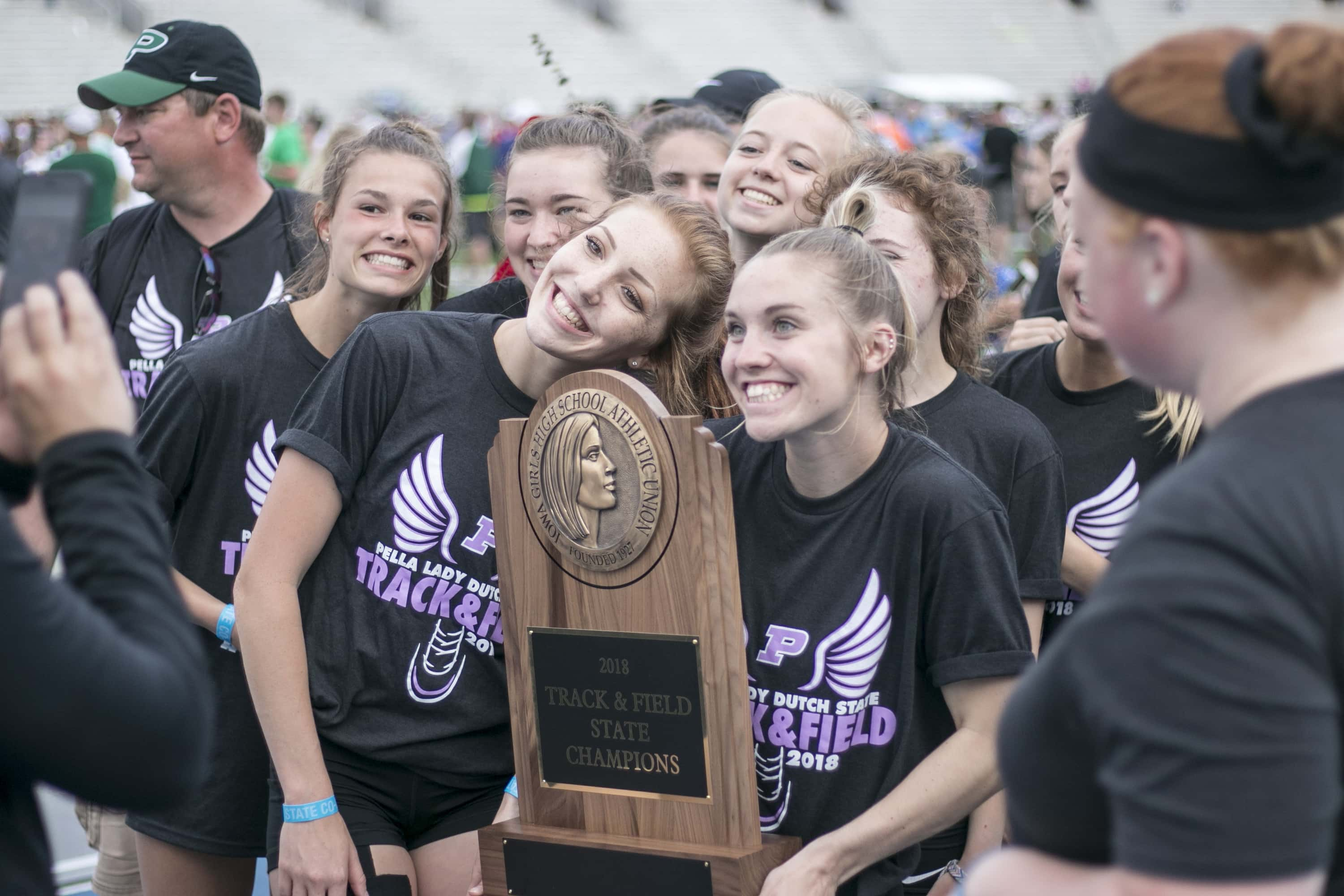 Today would have been a chance for track and field athletes across the state to compete for the top prizes in their respective events and classes.
The final day of the now-cancelled 2020 Iowa High School Track and Field Meet would have likely featured several local competitors, especially from the powerhouse Pella boys and girls program, who over the past decade, have made an incredible mark on the co-ed event.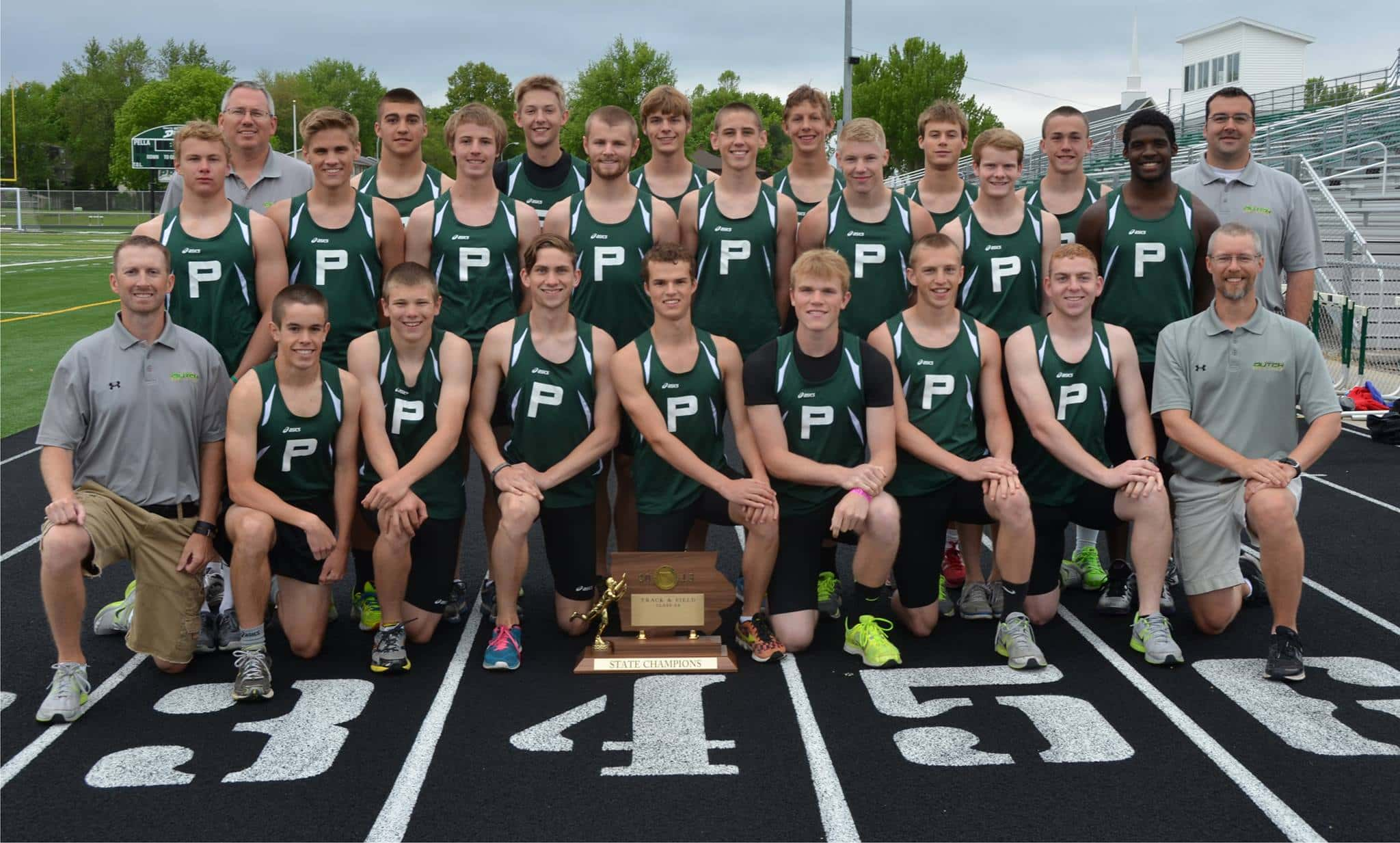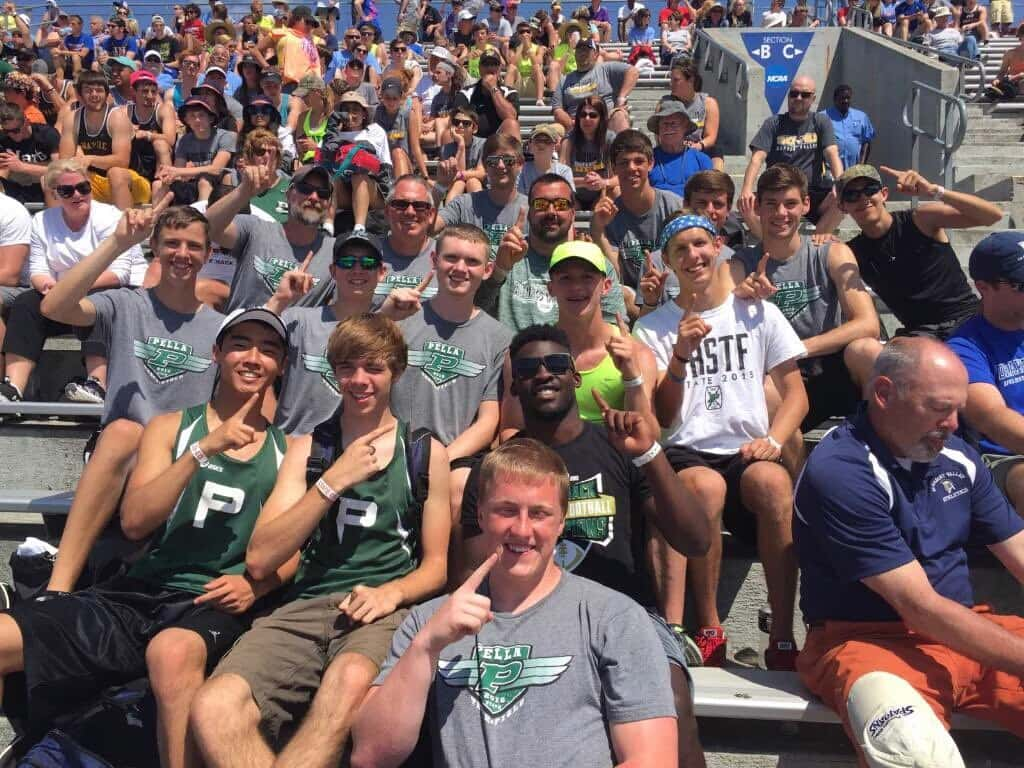 Pella's boys won the 2013 and 2016 team 3A championships, and the Lady Dutch joined with their first-ever title in 2018.
That championship weekend two years ago ended with a tense Saturday after Friday's results were a bit below pre-meet expectations, which meant that Pella had to accomplish several top four finishes to earn the points necessary to win it all in a very competitive 3A field.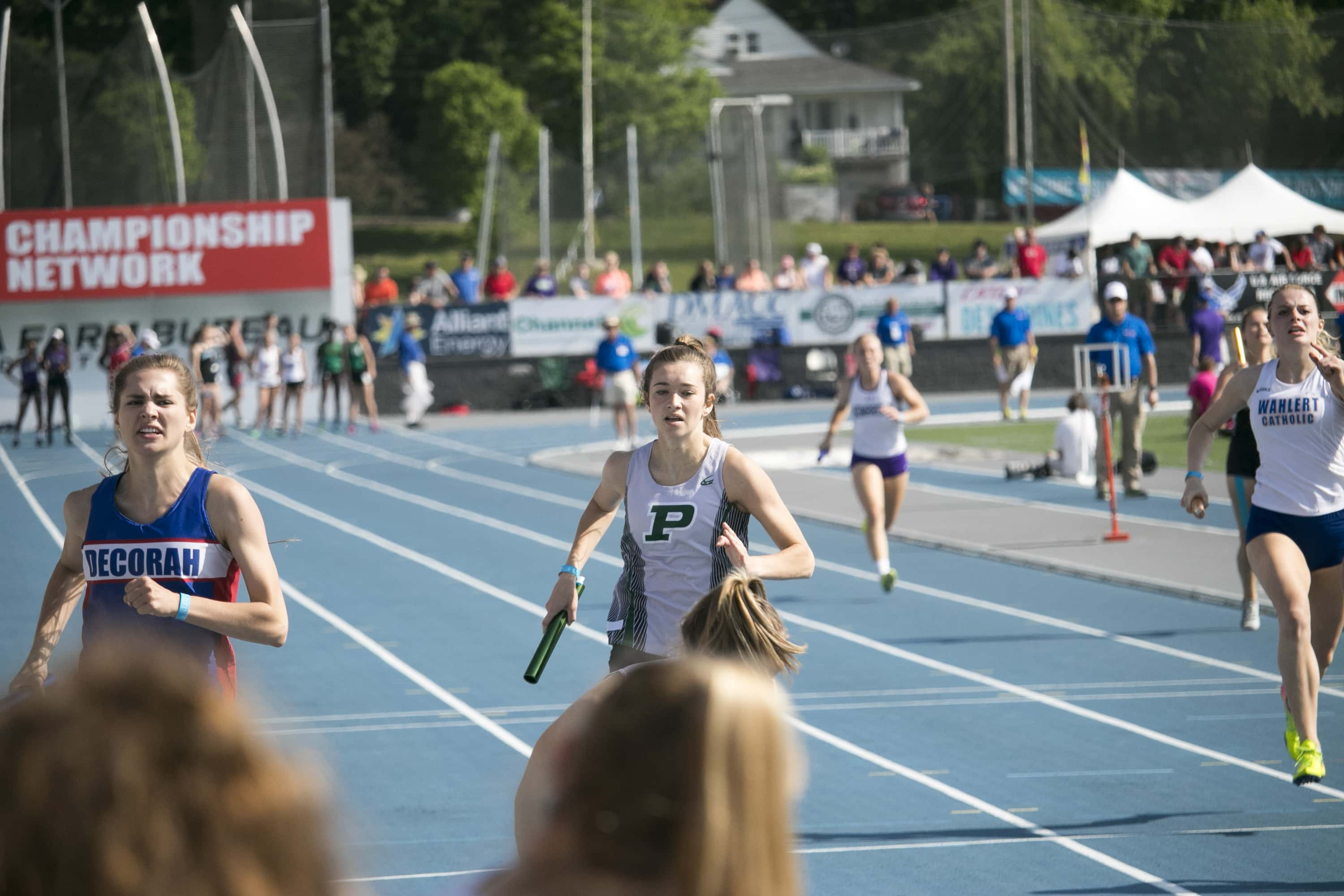 The Lady Dutch opened Championship Saturday 2018 with a 3rd place finish in the sprint medley relay, followed by a 4th place finish from Emily Vos in the 100 meter dash. There were still plenty of points yet to score, and a key sprint med disqualification from Wahlert opened the door for the Lady Dutch to take over.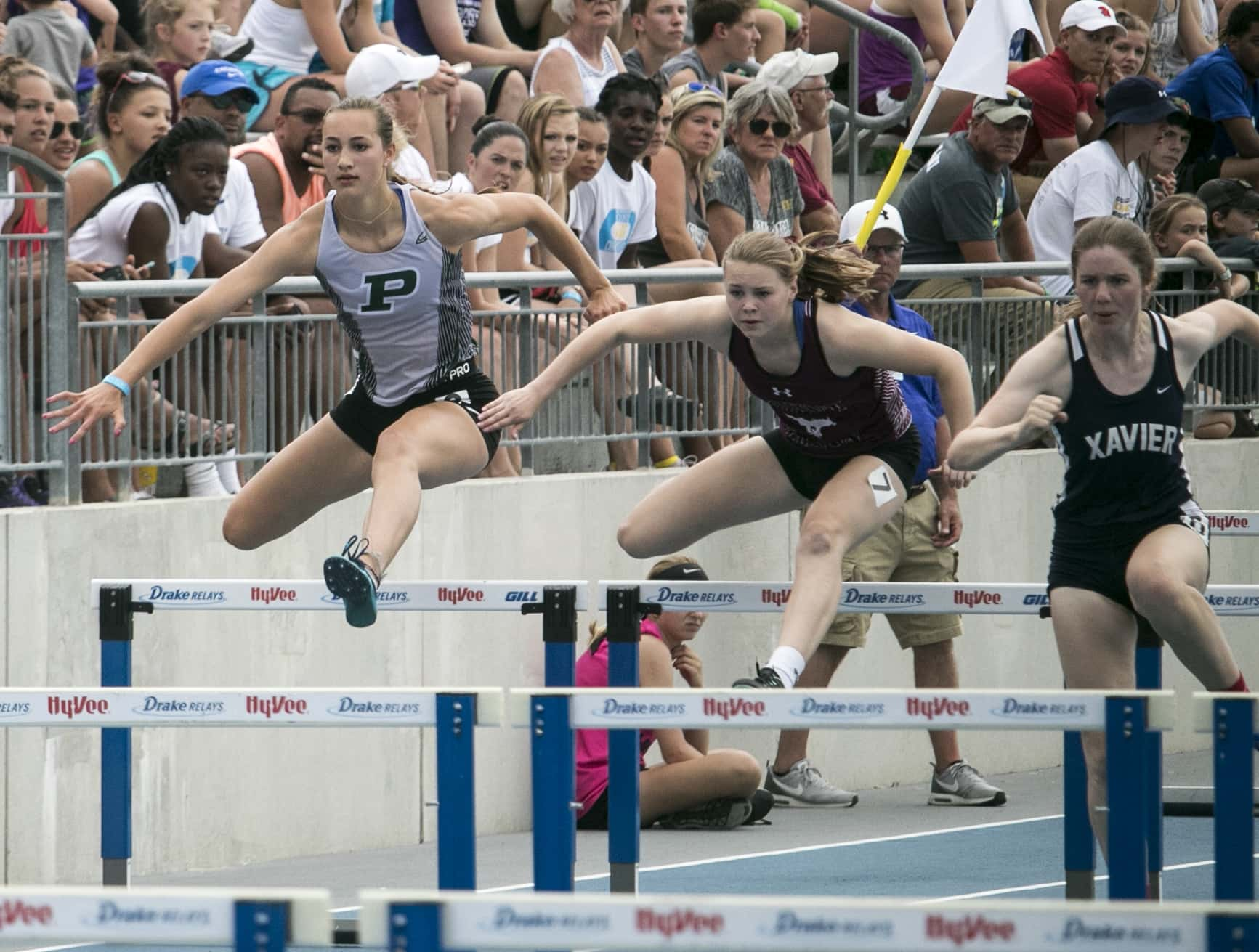 Perhaps the most critical race of the day was then-junior Emily Holterhaus outracing her seeding and placing 4th in the 100 meter hurdles, and with several critical events remaining, it was a matter of hitting the marks for a team that had to settle for 3A state runner-up the past two seasons.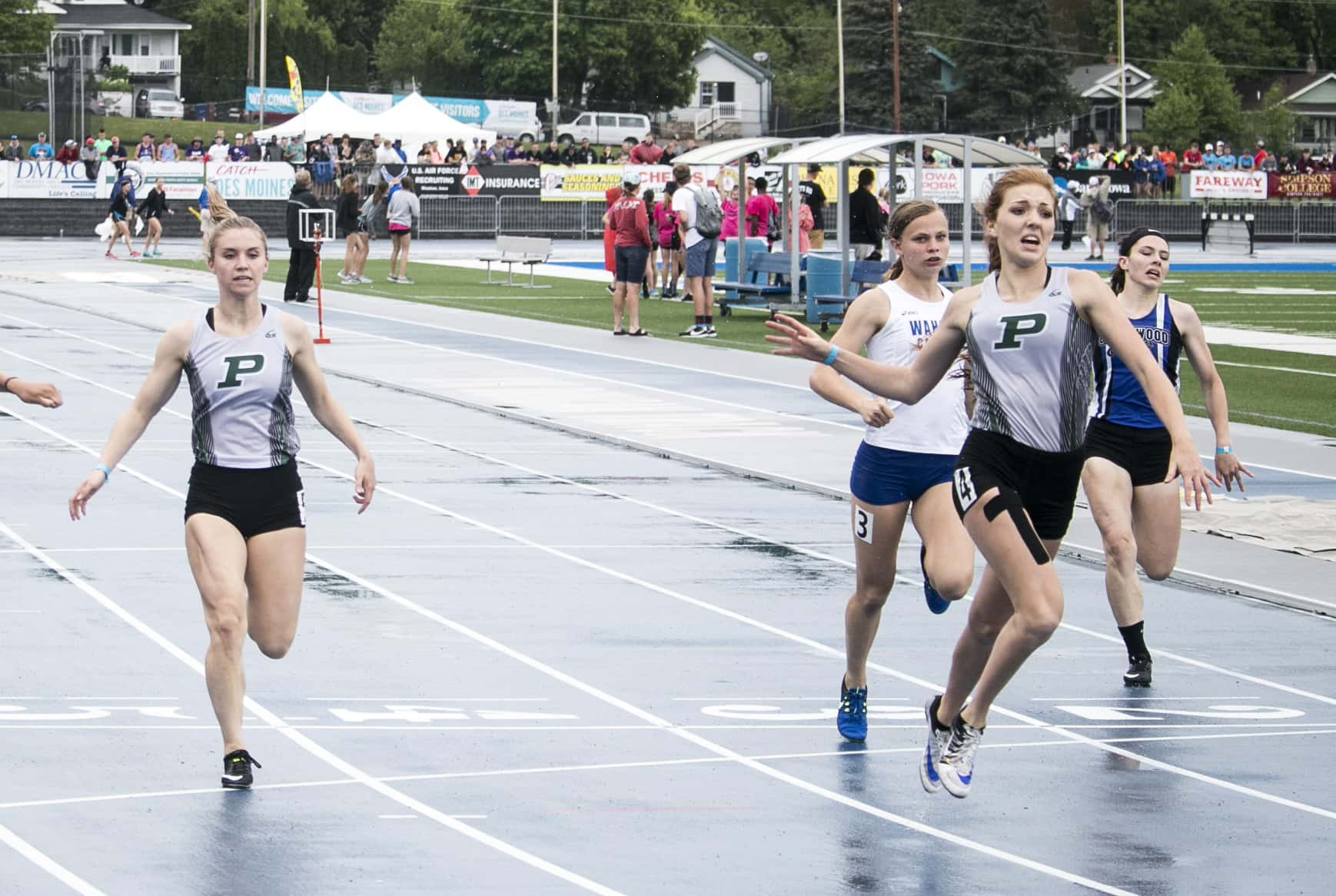 Emily Vos won an individual championship in the 200 meter dash, and with teammate Annika Pingel pushing for a third place finish — which scored 16 crucial points.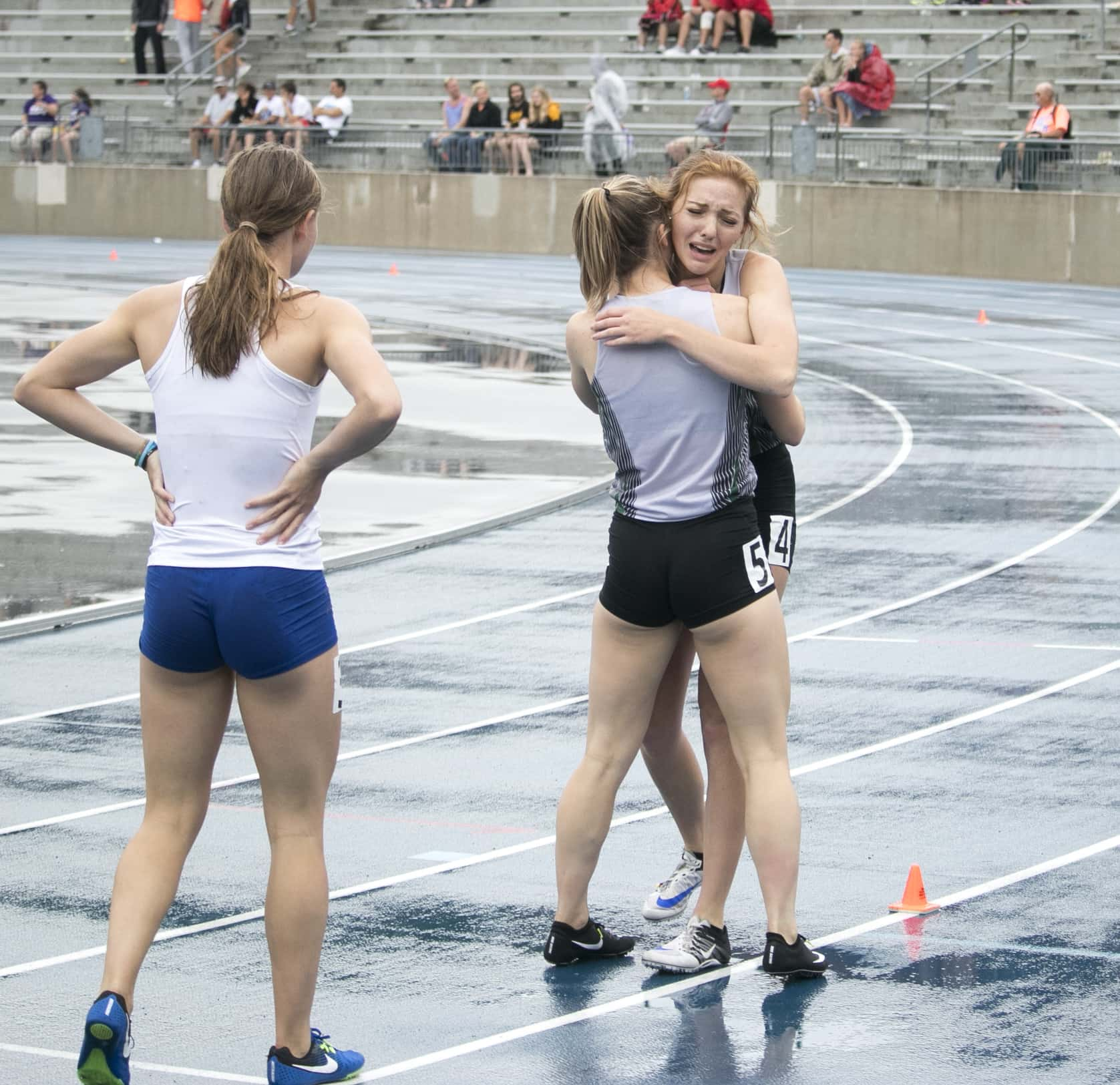 The Lady Dutch then needed two top three finishes in the 4×100 and 4×400 relays — especially after Crestwood posted several points in distance events and with Wahlert still in swinging distance in the same races.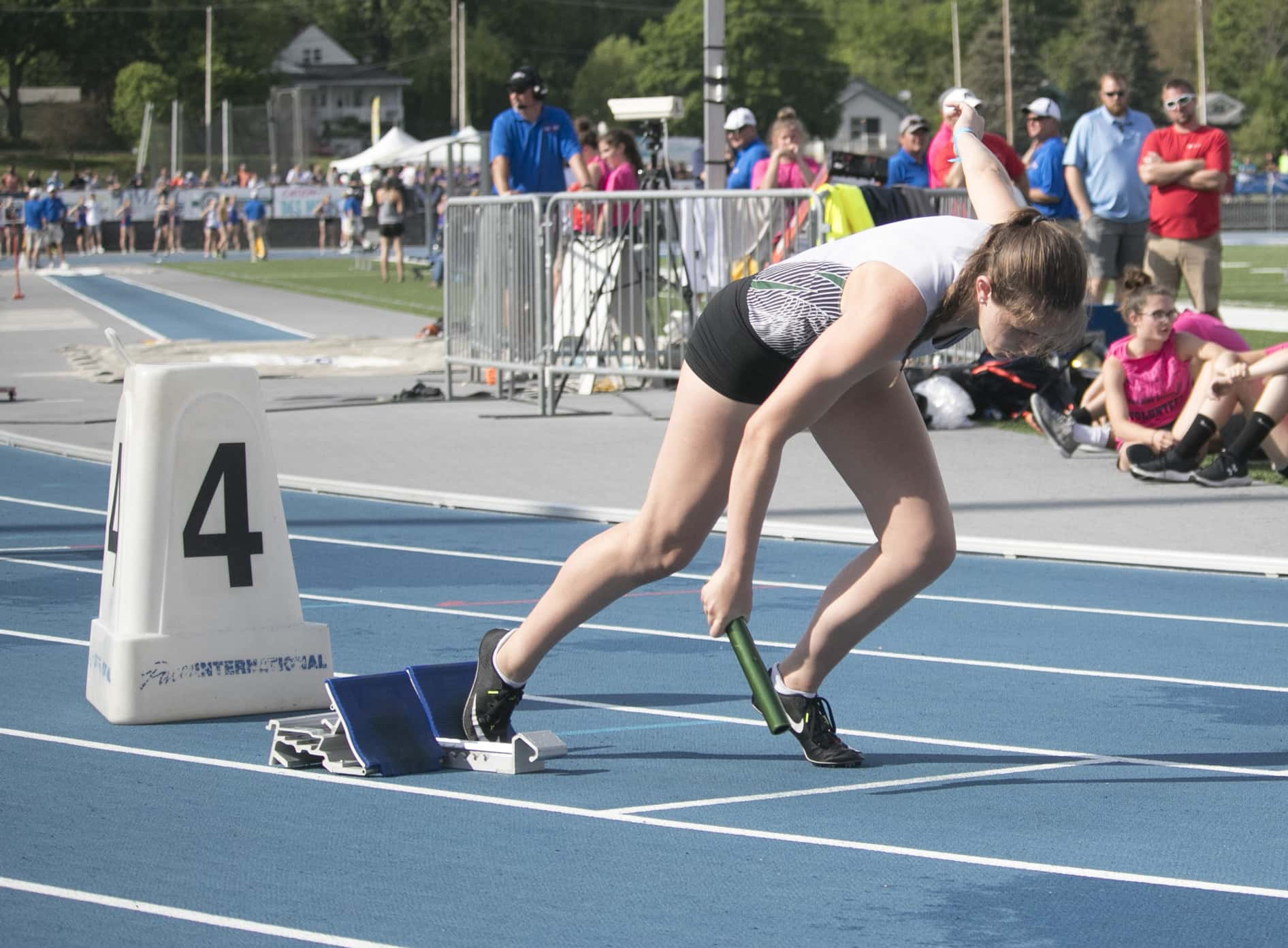 A runner-up in the 4×100 and with Pingel stepping on the line to cap off a 3rd place finish in the 4×400 relay, the Lady Dutch were crowned team champions. Pingel was a member of five different runner up teams during her high school career, which made stepping on that line an extra special moment to end an incredible tenure wearing the green and white of Pella High School.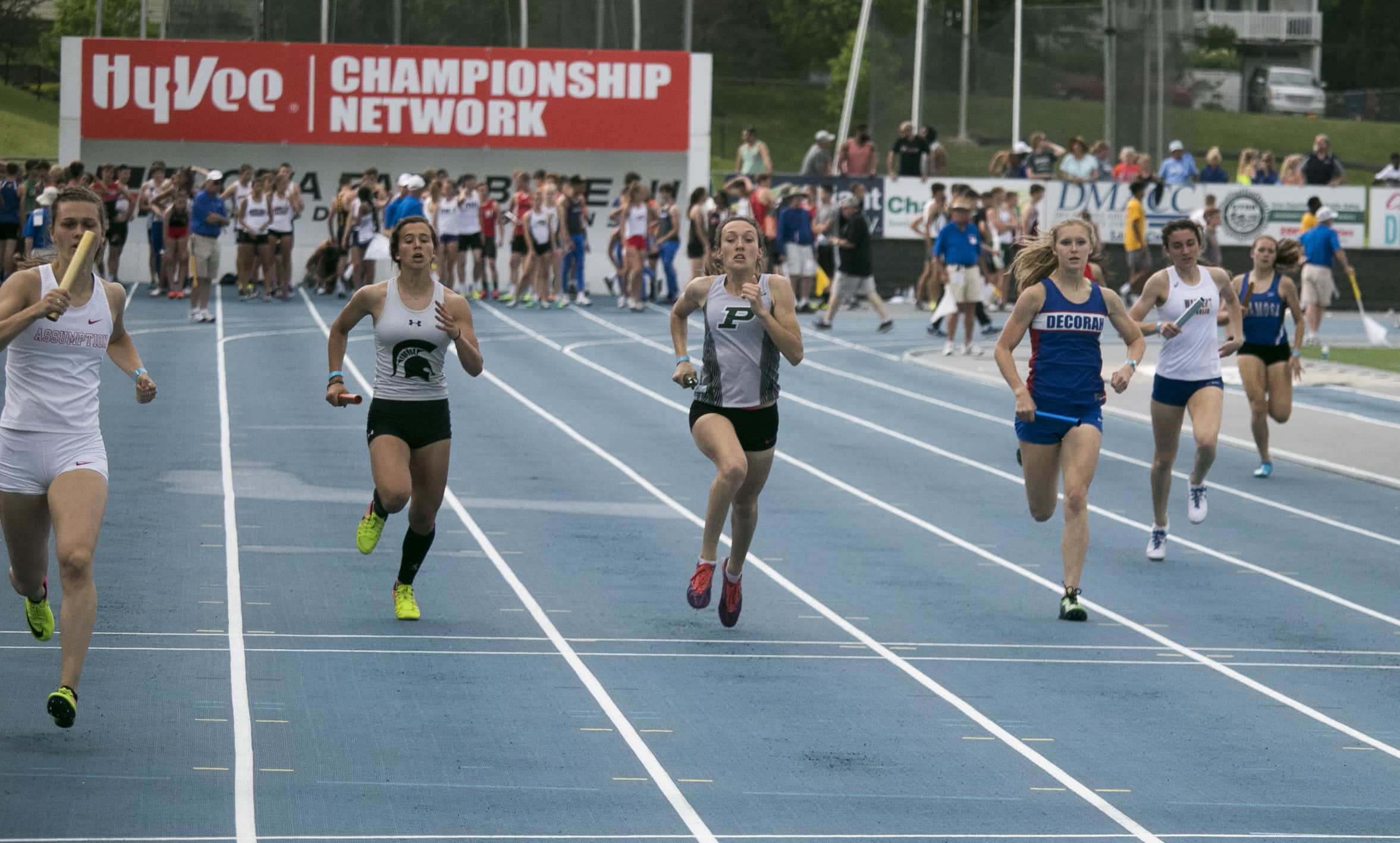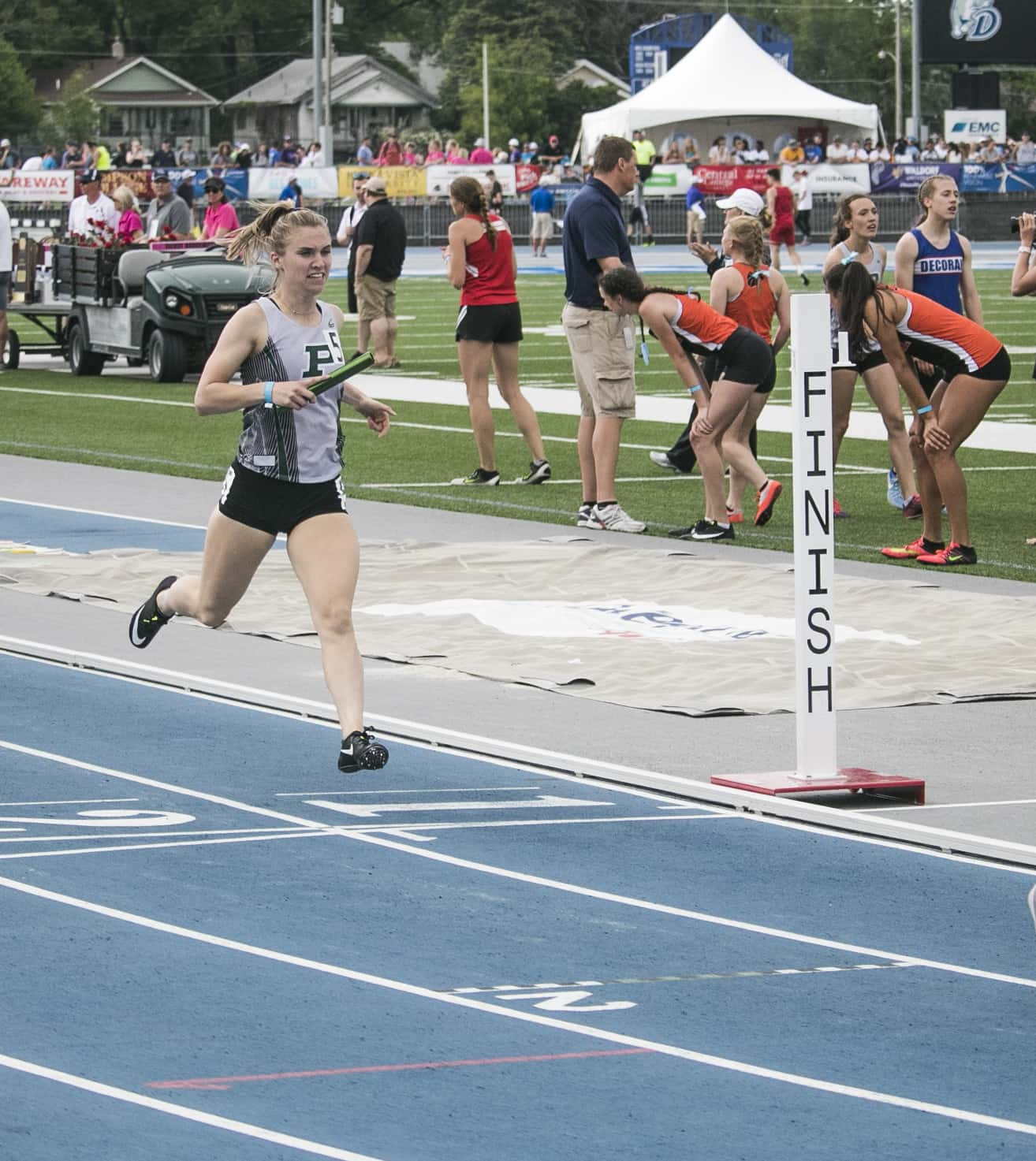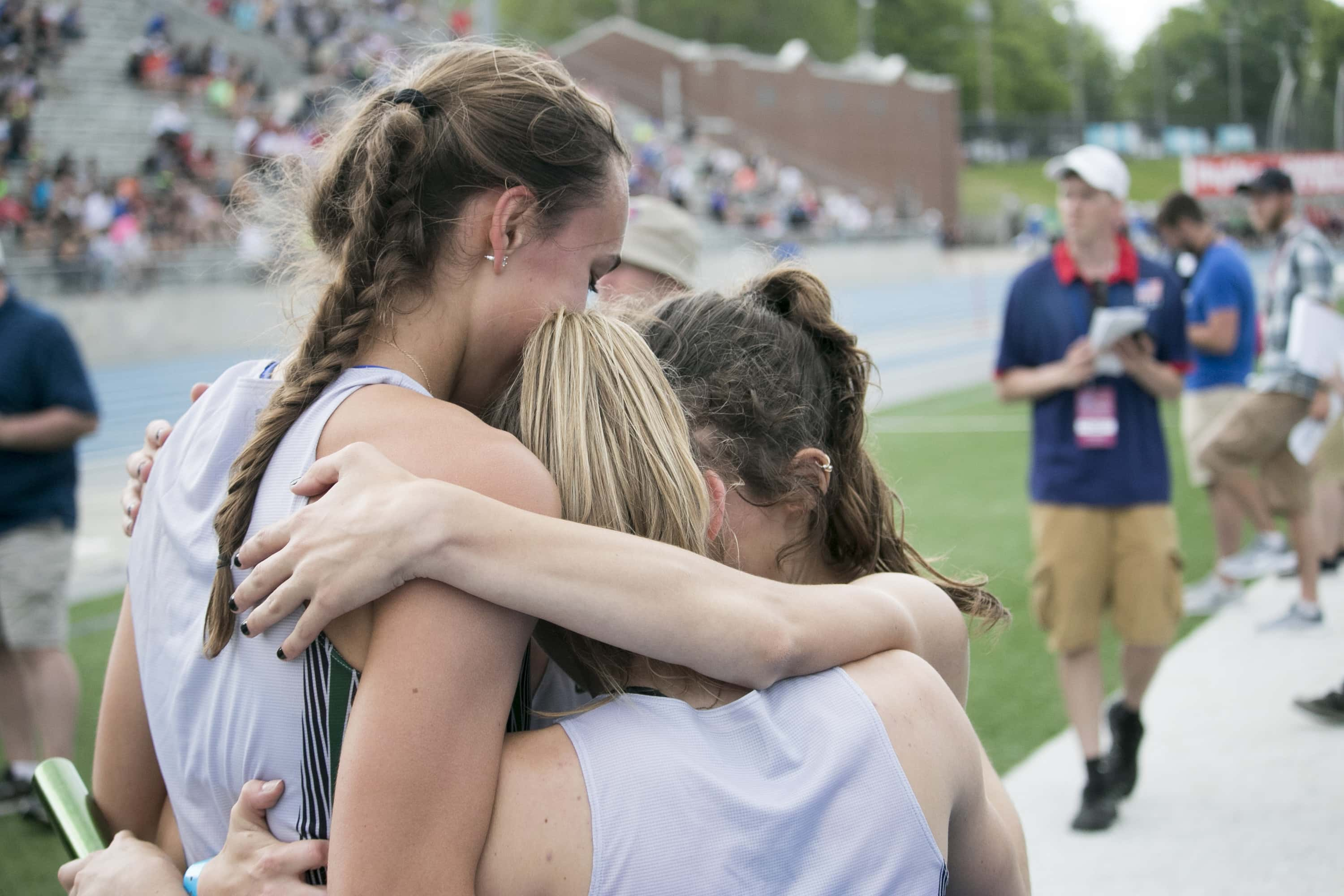 FROM THE ARCHIVES: Hear an interview with Emily Vos and Annika Pingel just days after the Lady Dutch won the 3A team state championship:
https://www.kniakrls.com/2018/05/23/pella-state-track-champions-reflect-on-weekend-careers/