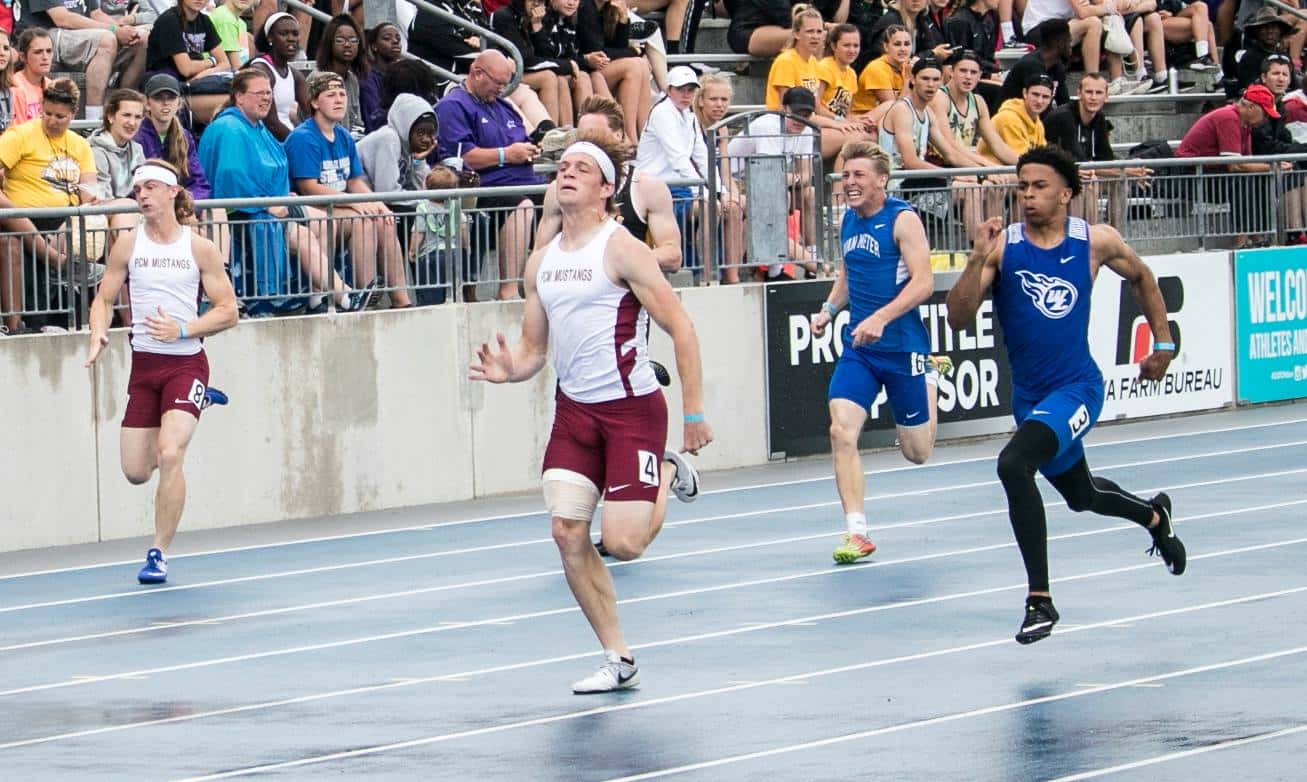 Today would have been the final day of the state track and field meet. While this year's athletes did not get the chance to compete, the 2018 meet saw a PCM Mustang earn a state title. Senior Noah Anderson won the 200-meter dash with a time of 21.79. Anderson reflected on the atmosphere of the meet, and says there was only one goal in mind in his final race ever.
"I was really nervous going into that race, getting out of the blocks and slowing down at the end. But I knew it was my last race, there was one goal in mind and I had to go get it. I've heard these names for so long, and I look up to all these guys, they're great athletes. It's fun to hear about these guys, and here we all get together and run against each other. I've always been slower out of the blocks, but my top speed is on the homestretch, usually turns on coming around the corner, and I knew I just had to turn it on because that's where my strength was going to be."
Along with Anderson's championship, PCM earned 16 team points in the race, as teammate Preston Van Wyk finished third.