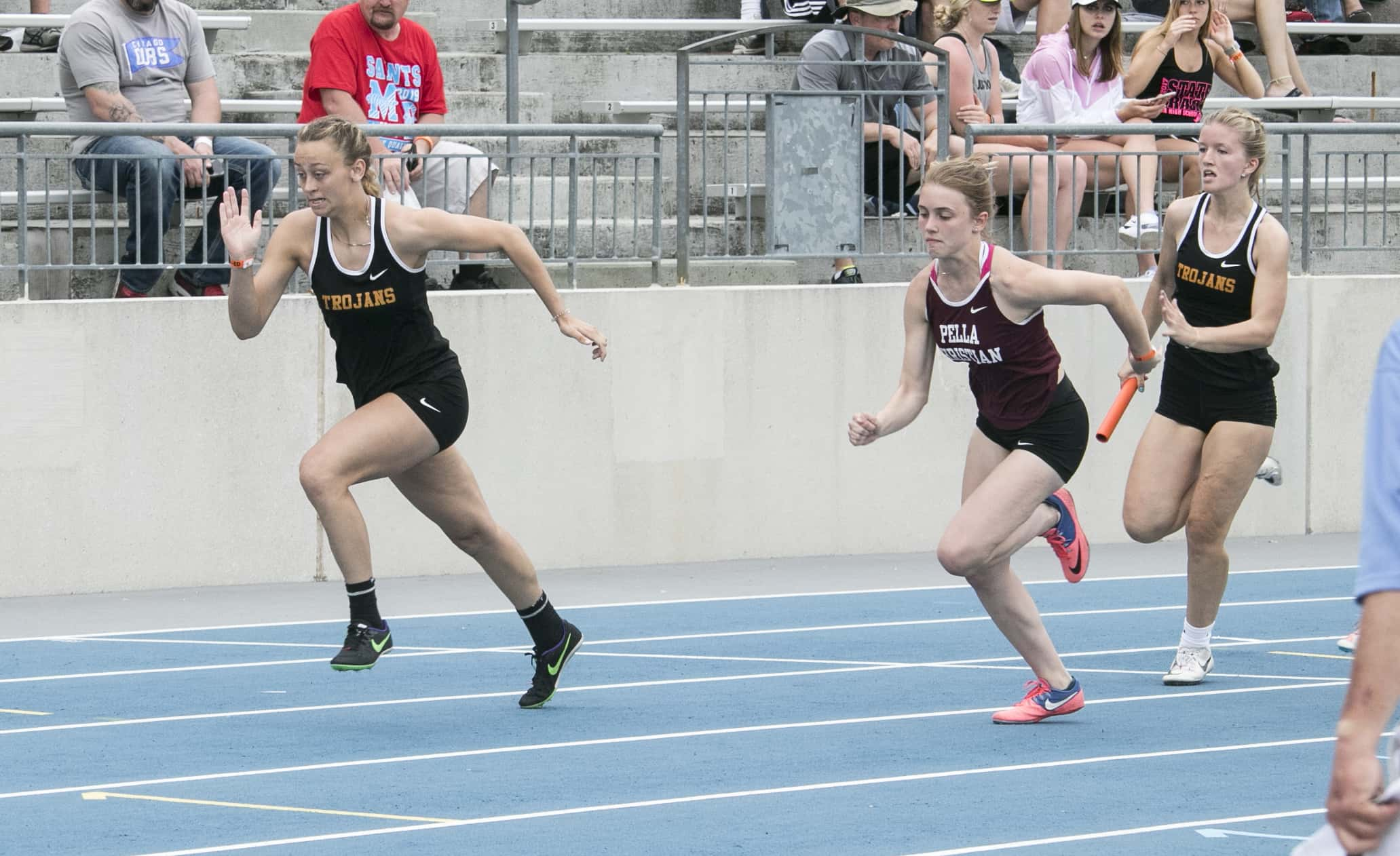 The Pleasantville girls 4×100 meter relay team was expecting to compete among the best of the best this season, just like they did last season. The group placed third at last year's state track and field meet, and were one of two teams in that race that returned all four runners. The team of juniors Emilee Smith, Sam Entinger, Rae Speicher and Kasey Pelzer reflected on their state meet experience.
"We haven't been here for 20 years competing on the final day, so it's definitely an achievement to be here and be one of the first girls from Pleasantville in a while to be here."
"The rush here is amazing. You feel it through your whole body, and then when you're about to run, you feel the fastest you've ever been in your entire life. It feels awesome, I love it."
"It pushes us both physically and mentally. We have to look at our competition and know that we need to stay with them and we need to beat them."
"I think it also pushes us because we know we're the best in the state too."
The team was hoping for a state title in the race this year. As it turns out, that final race in 2019 was their final race as teammates.