Construction is well underway for the City of Pella's telecommunications utility as it hits a sign-up milestone this week. According to the Pella Fiber website, more than 2,000 households or businesses have signed up for a free site survey — the first step in securing gigabit internet and local TV and voice services.
As the main line of fiber is under construction, Pella Fiber reminds residents to make sure they don't interfere with marked locating flags and other provisions: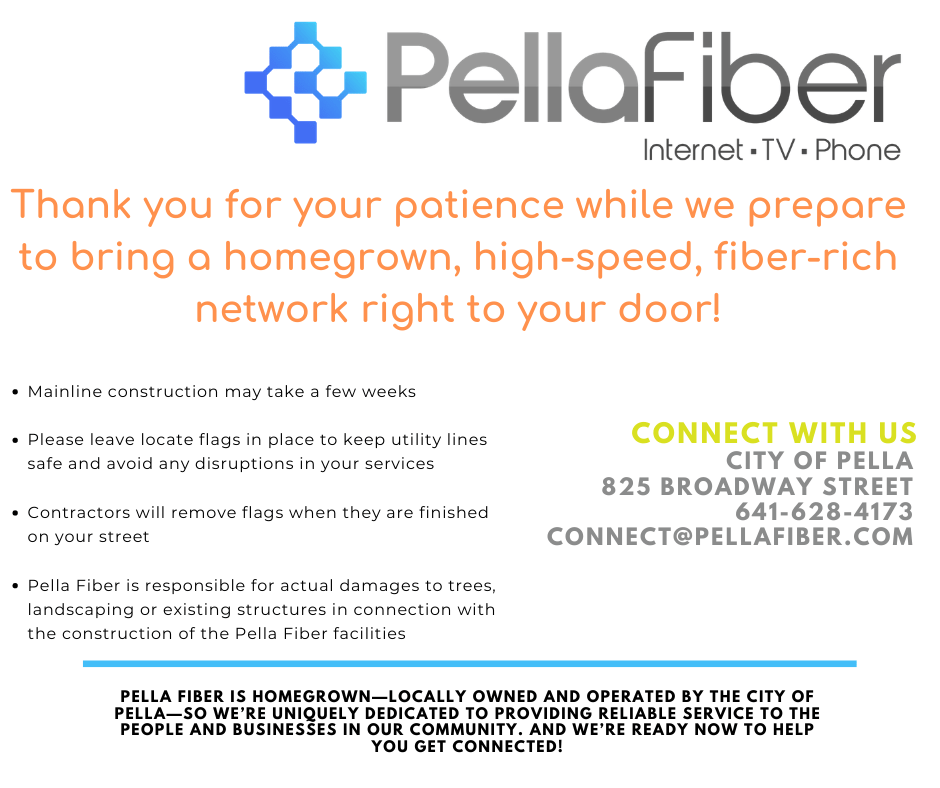 The Pella City Council approved a $7.4 million contract with Excel Utility Contractors to construct a more than 70-mile fiber optic network in the City of Pella. Pella Fiber is still accepting free site surveys, which allows residents, landlords, and business owners to receive a free connection to the network that will be operational in early 2021.