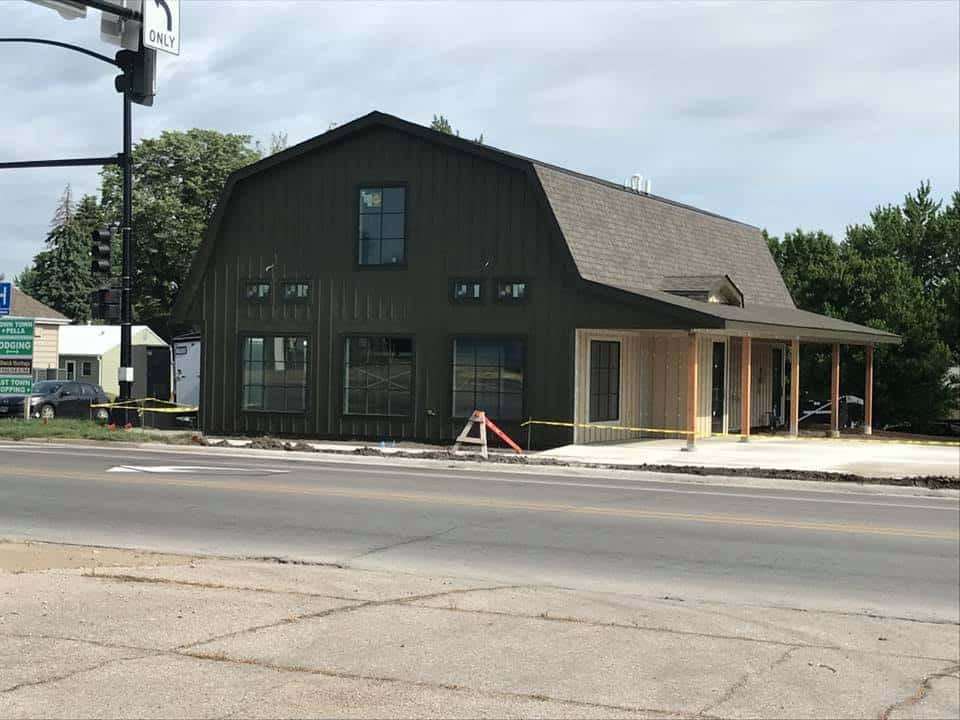 A coffee shop and health food store will be opening in Pella in phases next month. Located at 408 Oskaloosa Street at the corner of Oskaloosa and Clark, grāz will offer local produce, lunch options, as well as beverages such as coffee and smoothies as part of The Well.
Phase one will include coffee, smoothies, and pastries from the drive-thru window in early July. Renovations of the grāz building will have the main level of the building include a lunch counter, a small grocery section, and an upper-level loft area, which will provide seating for people who want to dine in, study or gather in small groups.
"We are looking forward to offering healthy, nutrient dense food and beverage options to the community, accommodating multiple food preferences, and supporting local farmers/producers," said Hali Ruiter, manager of grāz.
grāz will be also be a work site for people participating in the Well Works program. Well Works provides work opportunities to empower individuals struggling with instability in their lives. The overall goal for each team member is to gain the essential work skills that will help them get and keep a job while removing areas of instability or any barriers that would prevent them from being successful when they graduate from the program.
Phase two of grāz will include the ability to purchase fresh lunch options, and shop in a small grocery section. Phase three would explore the take n bake meals, and a kombucha station. A grand opening for grāz is estimated to take place in early September.
Ruiter has hired Chef Sean Gerdes who is busy preparing the new lunch menu. Iris Coffee Co., a locally owned coffee provider, will be the roasters for grāz coffee.
For more information, go to: https://grazfood.org/