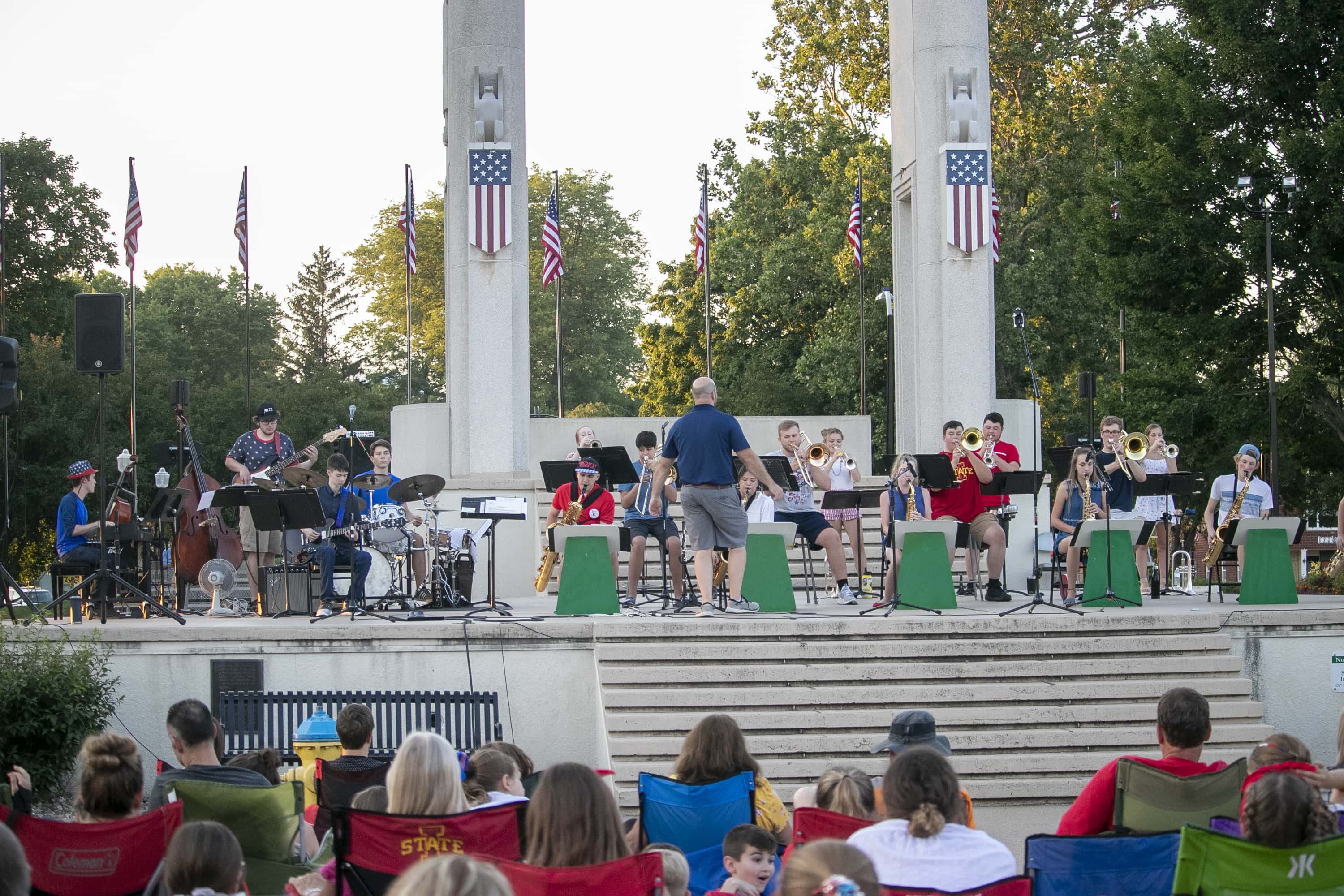 One of Iowa's elite high school jazz bands had their season cut short when COVID-19 related closures stopped all activities in the state of Iowa this spring — taking away performances at the Iowa Jazz Championships, Noce Jazz Club, Tamory Hall, Showcase, and Tulip Time.
Instead of dwelling on what might have been, Pella Jazz I took advantage of what they could do, and the 2019-20 ensemble performed together for the final time during Pella's 4th of July celebration Saturday night.
FULL PERFORMANCE AUDIO:

An hour long set was played with some of the best hits of the group from the past school year, in front of a crowd gathered on Franklin Street and in Central Park surrounding the main stage of the Tulip Toren.
Photos:

Special presentation of Pella Jazz from April 2020, aired on 92.1 KRLS:
https://www.kniakrls.com/2020/04/07/pella-jazz-i-special-presentation/