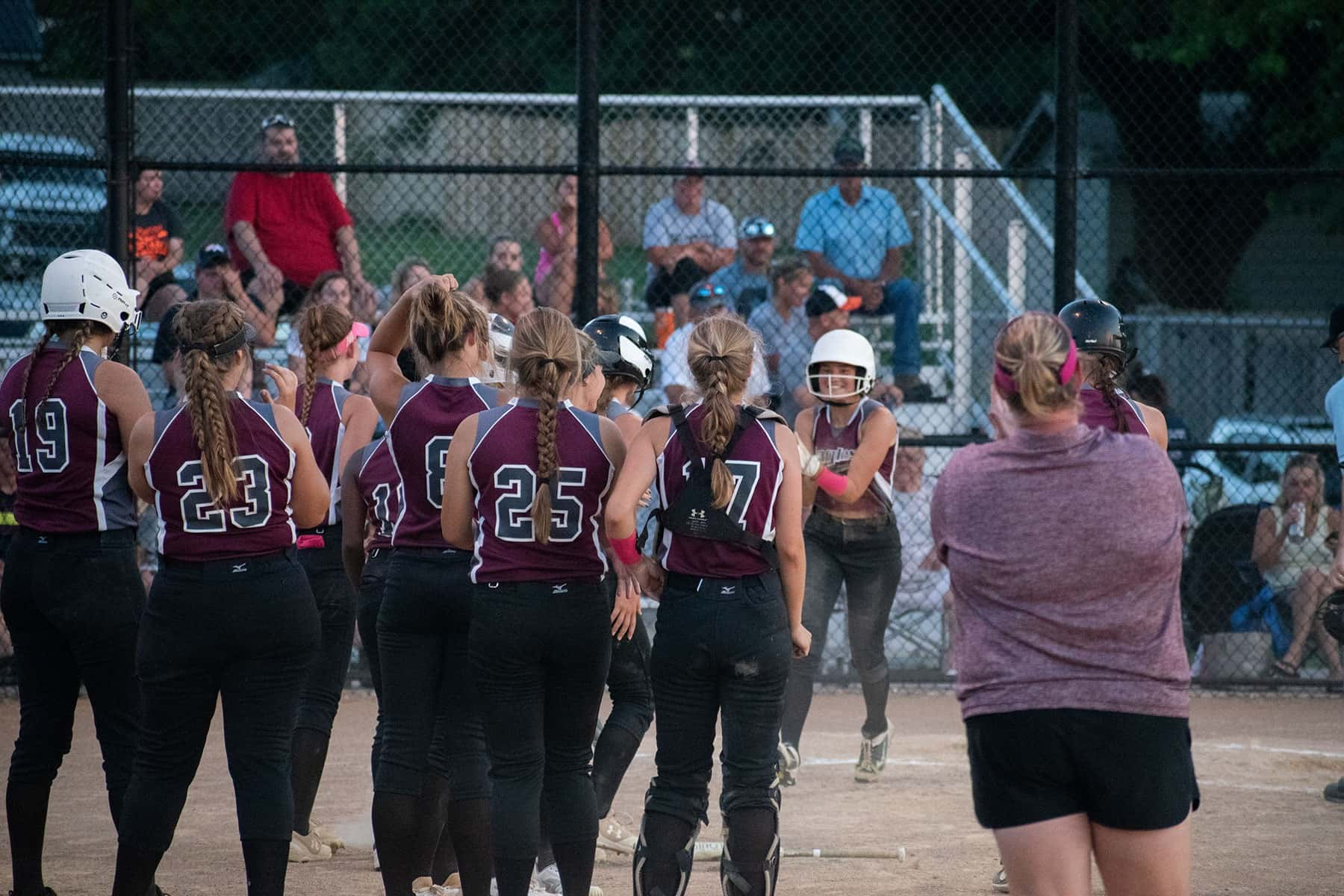 Emri Agre and the Eagles celebrate a home run in the playoffs against Pleasantville. Photo by Lisa K. Morgan.
In a Class 2A regional softball opener between local teams, it was the girls from Eagle Lane that got the final blow in a back-and-forth matchup with Pleasantville, as Pella Christian defeated the Trojans 10-7, as heard live on 92.1 KRLS Tuesday night.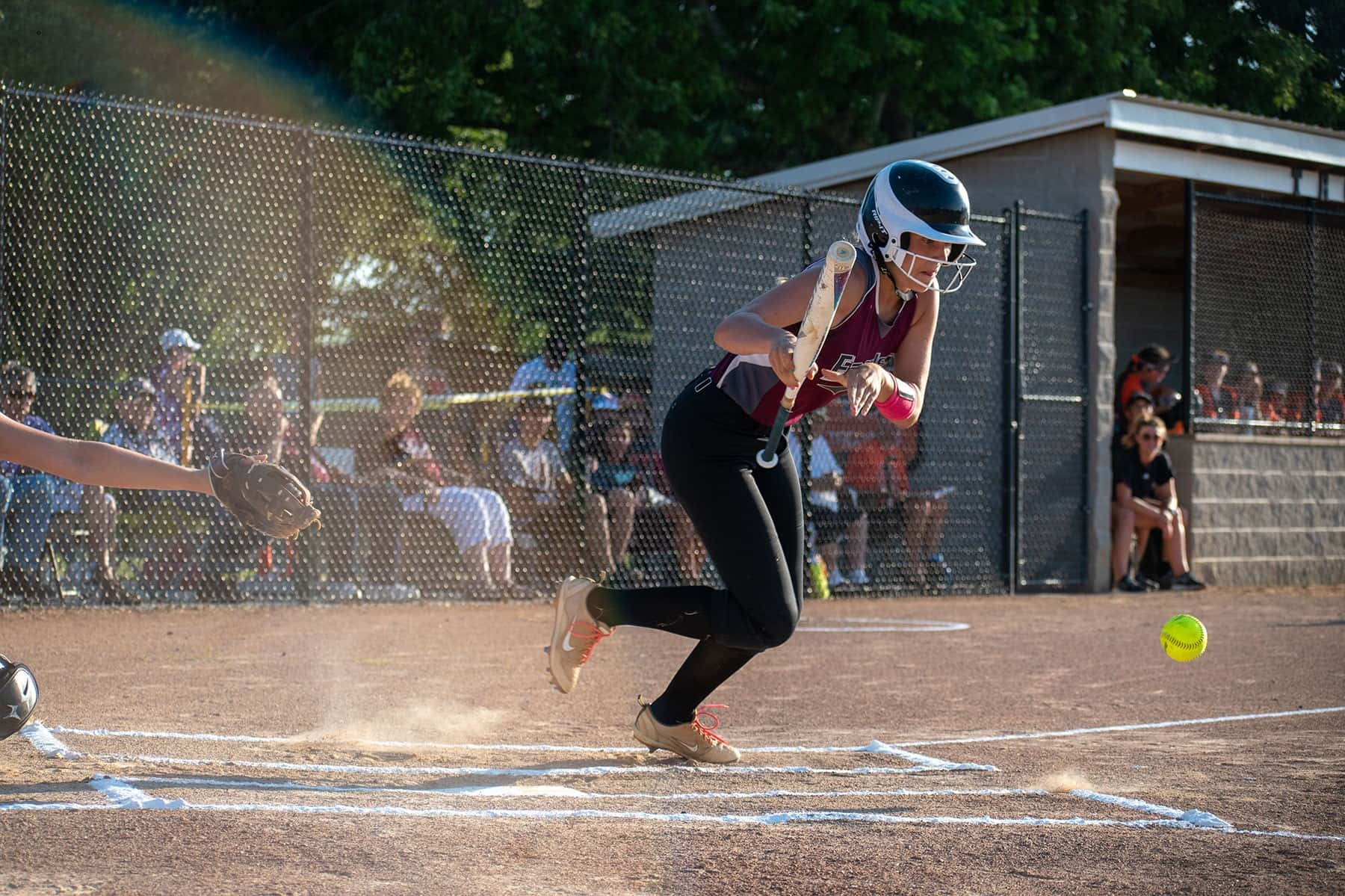 The Eagles got the early jump on the home team, getting the first five base runners on and scoring twice in the first. But three defensive errors in the first two innings allowed Pleasantville to answer, as they took a 5-2 lead.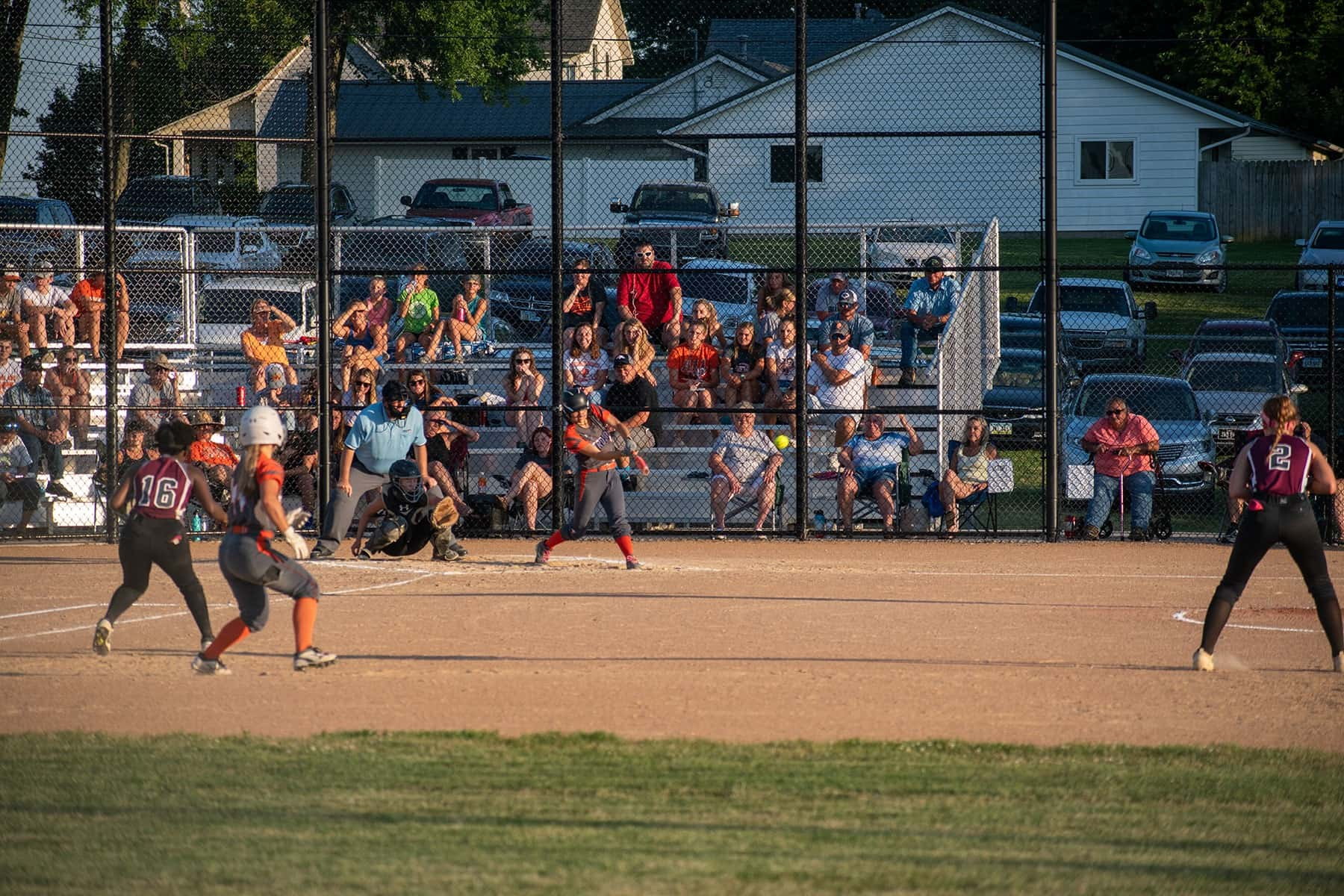 Pella Christian–frustrated after leaving eight runners on in the first three innings, started to bring more runners home after the Trojans had a 6-2 lead. The Eagles would score the next eight runs in the game in the 4th, 5th, and 6th innings combined, including a big blow to ice it from their breakout hitter of the season.
An Emri Agre three-run, two out home run gave the Eagles the spark they needed late, and despite a 6th inning Pleasantville tally, Pella Christian largely handled the final two innings in short order.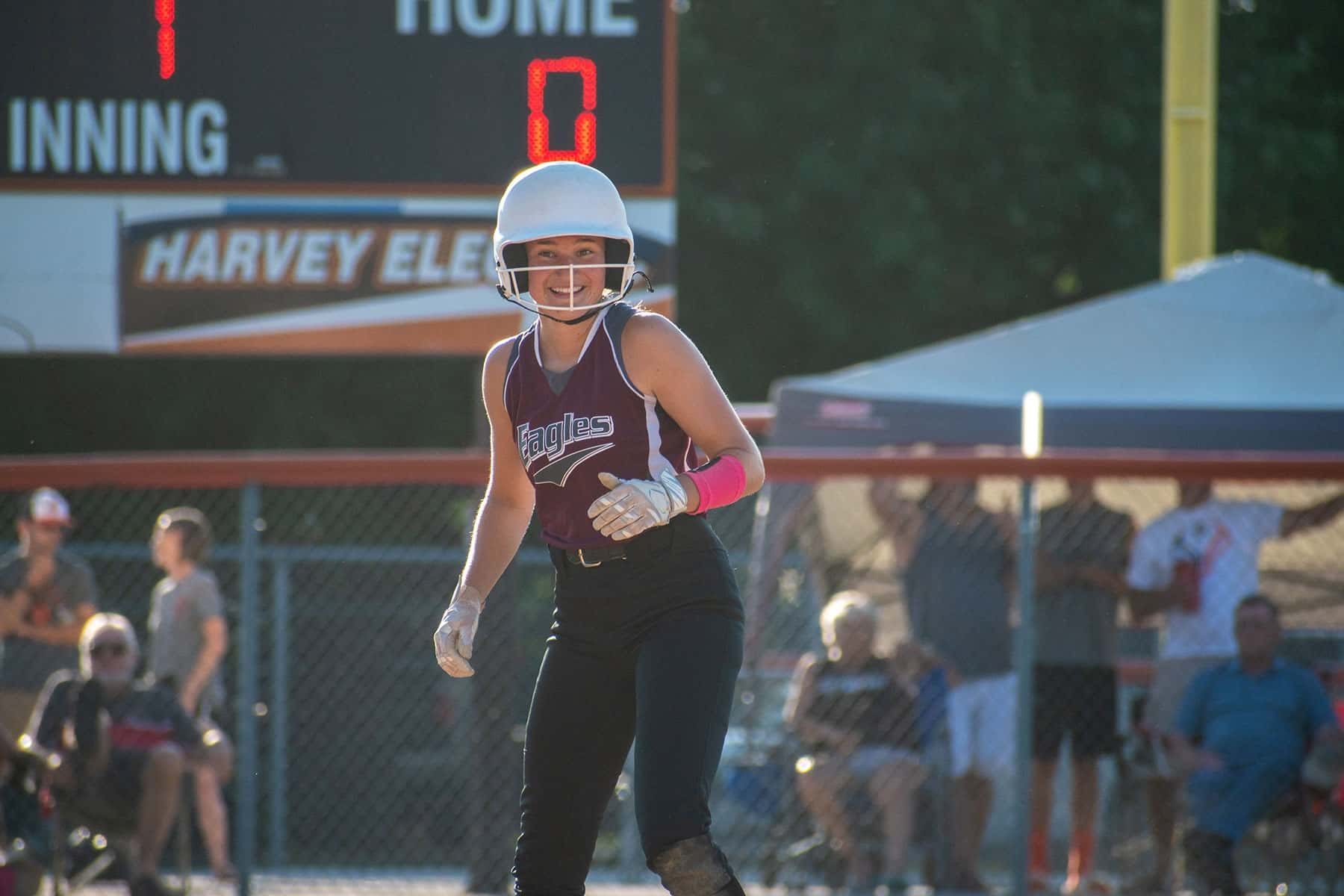 Agre finished 3-for 3, and was on base five times in the contest, Natalie Harrill was 3-for-5 with a double and two RBI, Chloe Morgan finished 2-for-4 with two steals and three runs, while Cheyanne Collins had two hits and two RBI at the dish and earned the W in the circle, giving up four earned runs in seven innings. Hear from Agre, Harrill, and Syndey Nunnikhoven on Wednesday's Radio Sports Page prior to Wednesday's game against I-35.
The Trojans were led by Amber McKinney, who was 2-for-4 with two runs, and a key two-run single by Mallorie McKinney. Pleasantville finished the season at 7-11 and said farewell to three graduates — Maddie Orewiler, Bridgette McKinney, and Makenzie McGriff.
Pella Christian improves to 9-8 and travels to No. 14 in 2A Interstate 35 in Truro Wednesday night, a game that can be heard live on 92.1 KRLS.