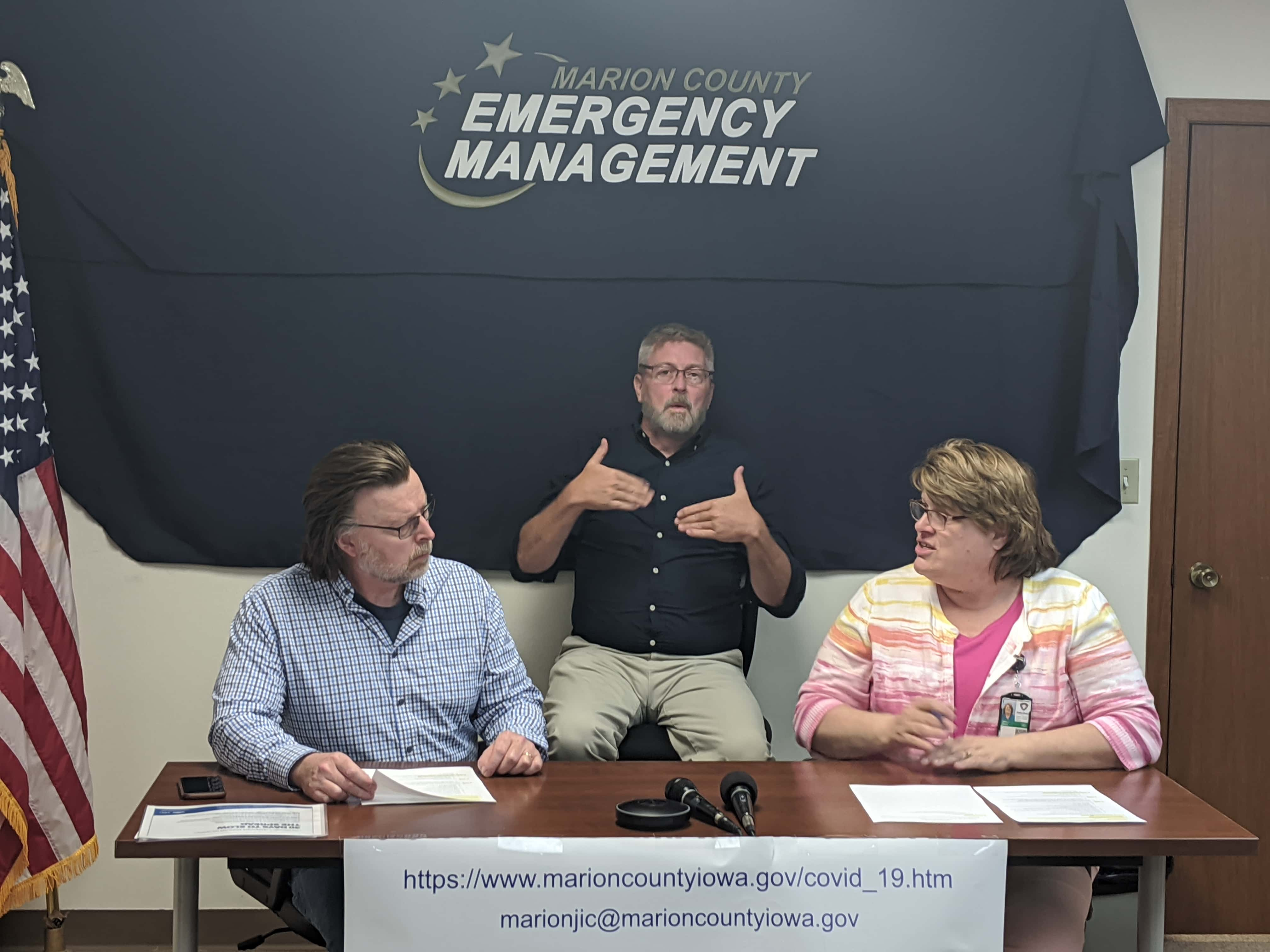 Marion County Supervisor Mark Raymie and Marion County Public Health Director Kim Dorn held a press conference Wednesday to update the residents of Marion County on the current COVID-19 situation. According to Dorn, Marion County has 105 COVID-19 confirmed cases with 15 cases that are currently active. In the other 90 cases the person who was infected has recovered. Raymie and Dorn told residents that compared to the rest of the state they believe Marion County is in good shape as the county has still not had a reported death due to COVID-19. According to Raymie and Dorn, Marion County has had no outbreaks of COVID-19 in long term care facilities.
Raymie and Dorn took time to reiterate to residents the importance of following social distancing guidelines and how to continue to stay safe during the pandemic. Dorn told residents where and how people in Marion County have contracted the disease. According to Dorn, 40% of people in Marion County who contracted the disease reported contracting it from friends or family, 30% stated they did not know where they got it, but know they were involved in small gatherings where it could have been transmitted. 16% were self-reported gatherings such as family get togethers and graduation parties, 13% were the result of work exposures and 1% from childcare. 
Marion County will continue to provide updates on the COVID-19 situation in the county through the county's situational reports which are issued every Monday and Thursday at noon and can be found on the Marion County website.