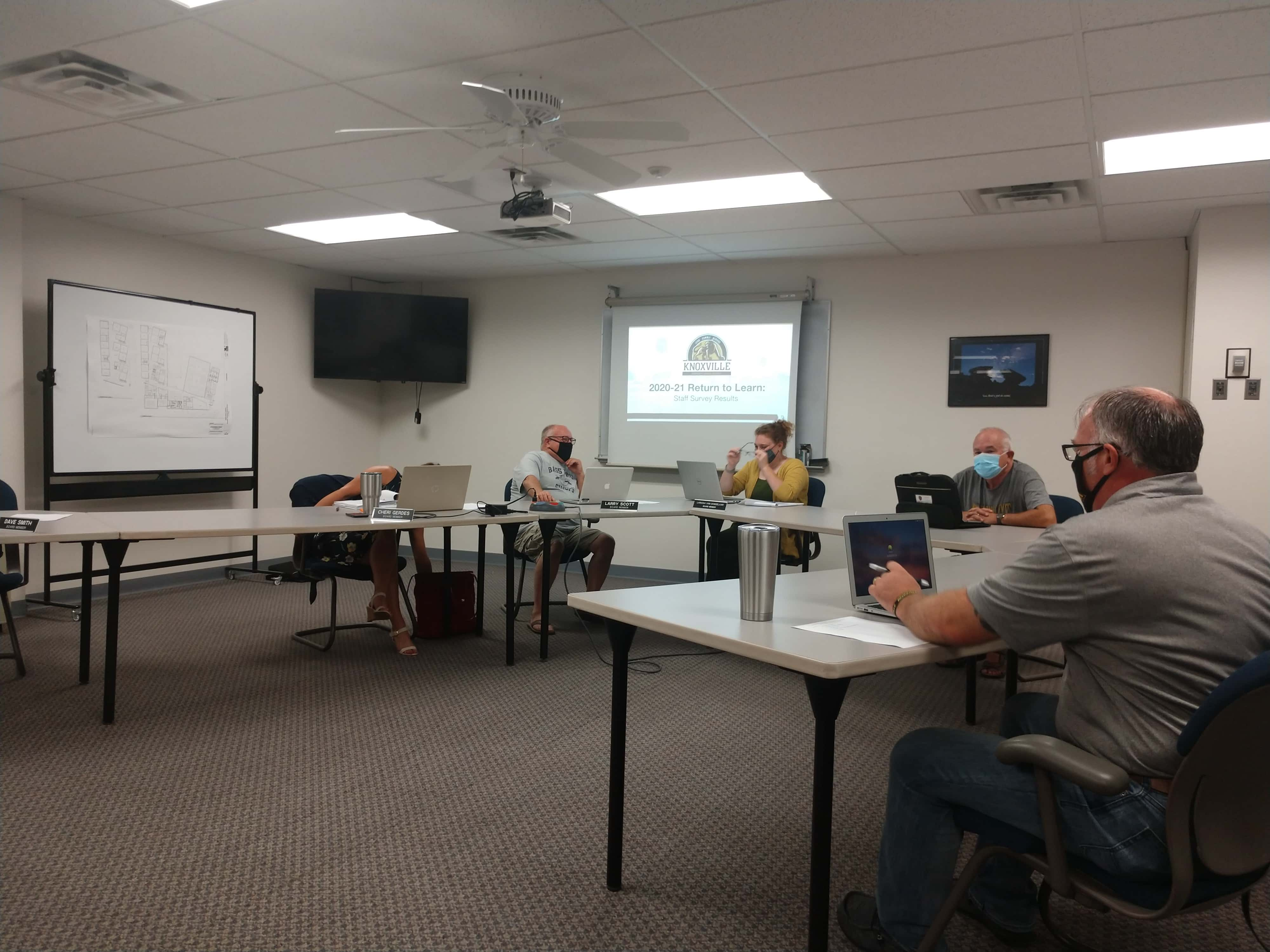 The Knoxville school board held a work session Monday evening to discuss COVID-19 mitigation strategies for the upcoming school year. It was announced that face coverings will be required in the middle school and high school buildings, and will be strongly recommended in grades K-5. Superintendent Cassi Pearson says that this decision, as well as others that are going to be made, are not made lightly, and are made based on scientific data.
"People tend to be on one extreme or the other, and there's alway a few that are in the middle. Our challenge is going to be making decisions that are evidence-based in science and what we truly know, and understanding that not everybody is going to like it. But we have to feel good about the reason we're making those decisions and how we communicate those out to everyone."
The board was also presented with the results of a staff survey on the concerns that COVID-19 is posing. Pearson and the board stressed that it will be impossible to completely stop the spread within the school buildings, and that the measures taken are to slow the spread as much as possible.
The next Knoxville School Board meeting is scheduled for Monday, August 10th.