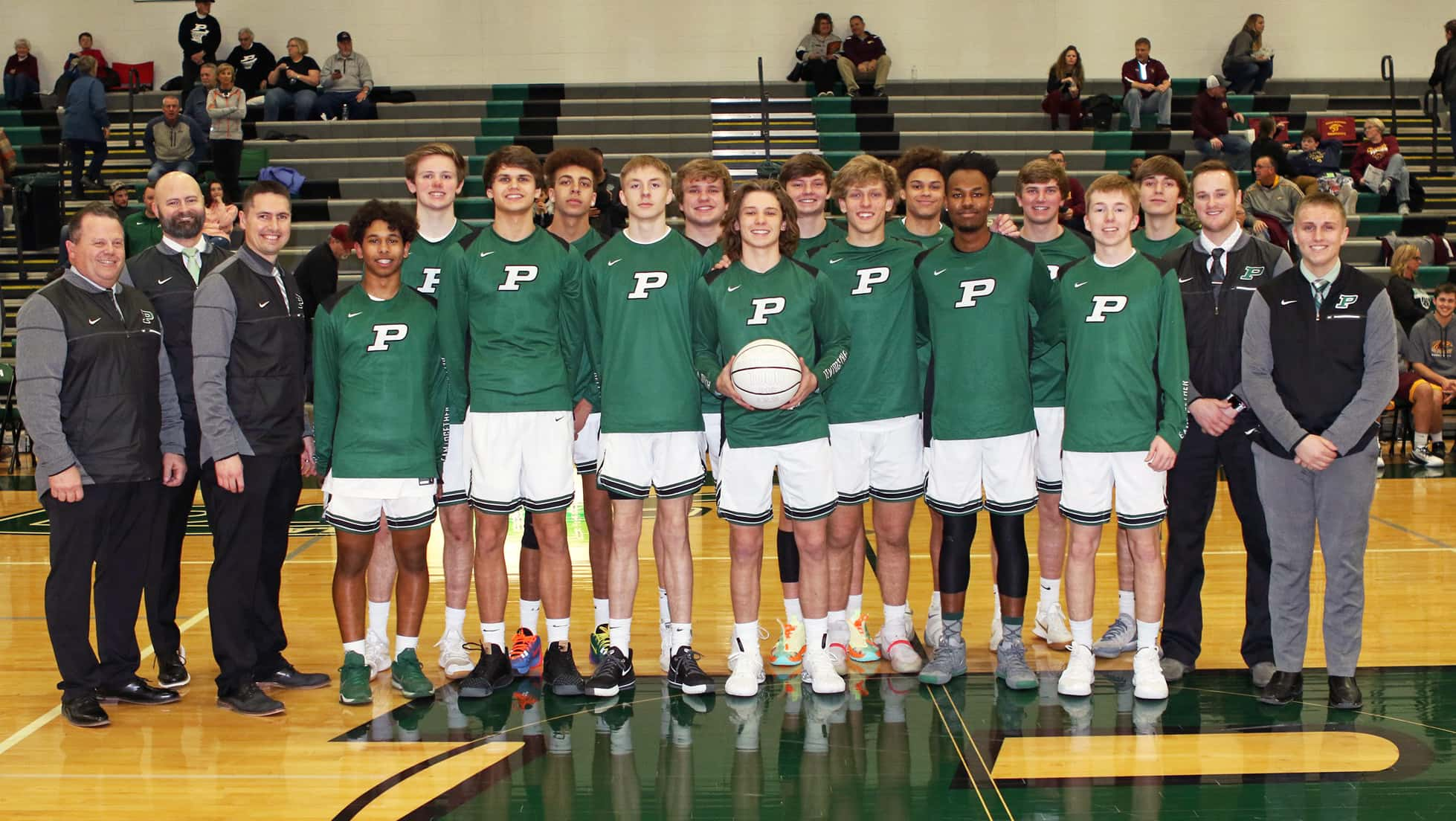 Logan Shetterly celebrates 1,000 career points with his teammates and coaches.
—
Shetterly Joins All-Time Greats from Pella Basketball Team
—
The 2020 state quarterfinal game marked the last for a Pella athlete that joined the all time greats in Pella basketball history, and a career milestone for that individual takes the No. 6 spot in our countdown of best moments from the Dutch in 2019-20.
Senior Logan Shetterly joined the 1,000 career point club this season at Grinnell on Valentine's Day and finished with 1,087 in his career, which is 5th most ever in Pella's "modern" era, as records are available since 1995. Pierce Hibma has scored the most career points–1,301. Ryan Van Wyk was the most recent member of the 1,000 career point club, scoring 1,297 from 2013-17, prior to Logan's achievement. Shetterly passed Isaac Naaktegboren (1,075) and trails Kaleb Korver (1,107) on the list. Former NBA All-Star Kyle Korver scored 1,238 points at Pella High School.
Shetterly was a three-year starter for the Pella program, playing a key role in guiding the team to its 17th state appearance this past winter. Logan was recognized as a Class 3A second team selection in 2020 after earning third team honors in 2019. He will continue his basketball career close to home, as he will join the Central Dutch this winter.