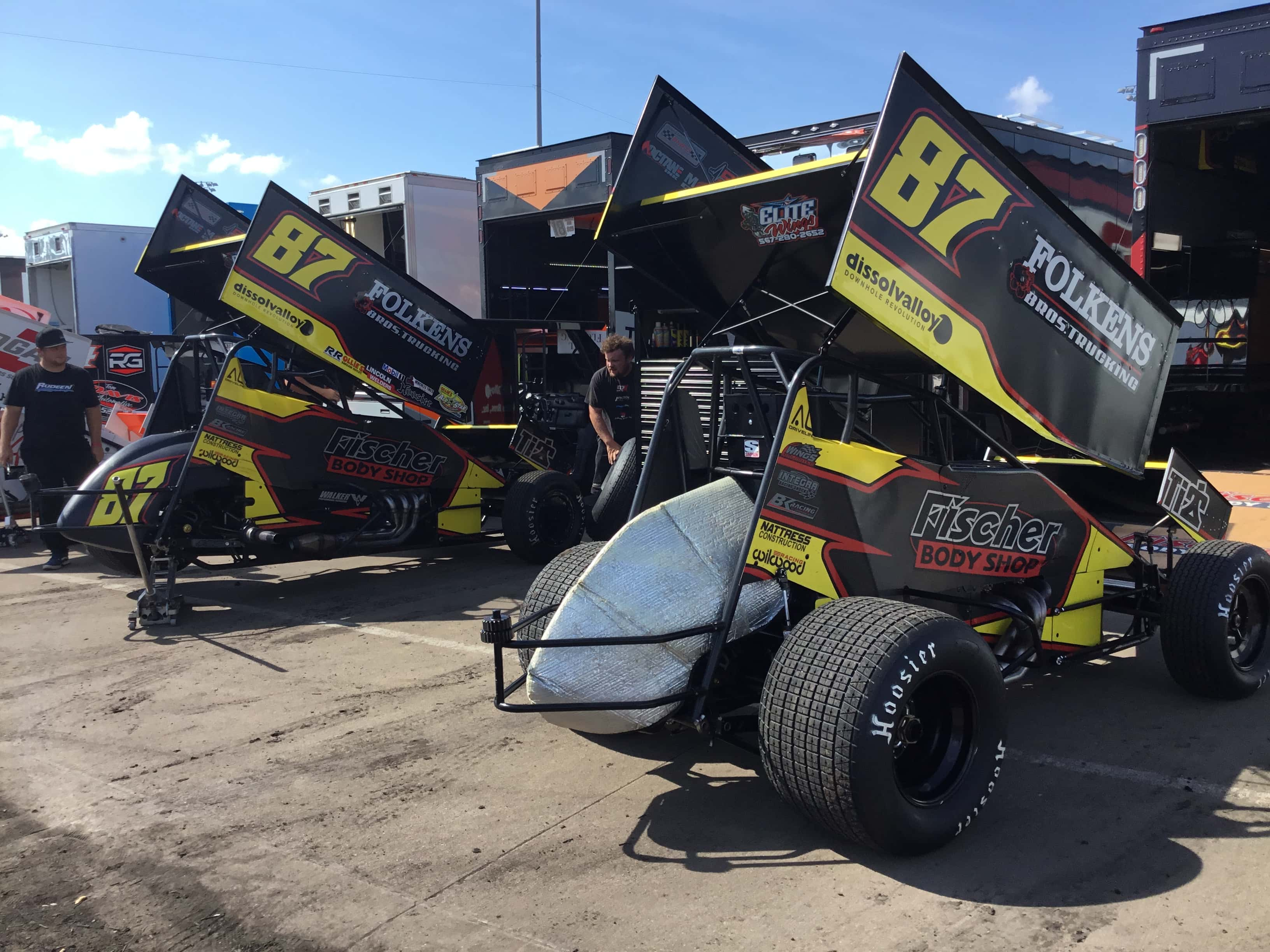 It could be the largest car count of the season at the Knoxville Raceway as the Ollie's Bargain Outlet All-Star Circuit of Champions comes to Knoxville for their annual race. Current All-Stars points leader Aaron Reutzel may be one of the heavy favorites tonight as he has two wins including last week in weekly competition. Weekly 410 driver Austin McCarl, who already has a win earlier this season with the All-Stars, tells KNIA Sports he and the rest of the Knoxville regulars will have to be at the top of their game.
McCarl:
"We need to be a little bit better, Aaron's got something on us, I have an idea of how we can be better. We just got to keep working. We're not qualifying the best, we made up a lot of points in the heat race to start up front, ahead of those guys. Last week we had to start behind them, so it was good to start in front.")
The 360s will have their final tune up before the 360 Nationals. Several of the A-S-C-S National drivers including drivers from Florida, California, and other states are scheduled to run tonight. Listen for the action on KNIA with Live Track Side at 5:00pm and Race Nights Live at 7:00pm.