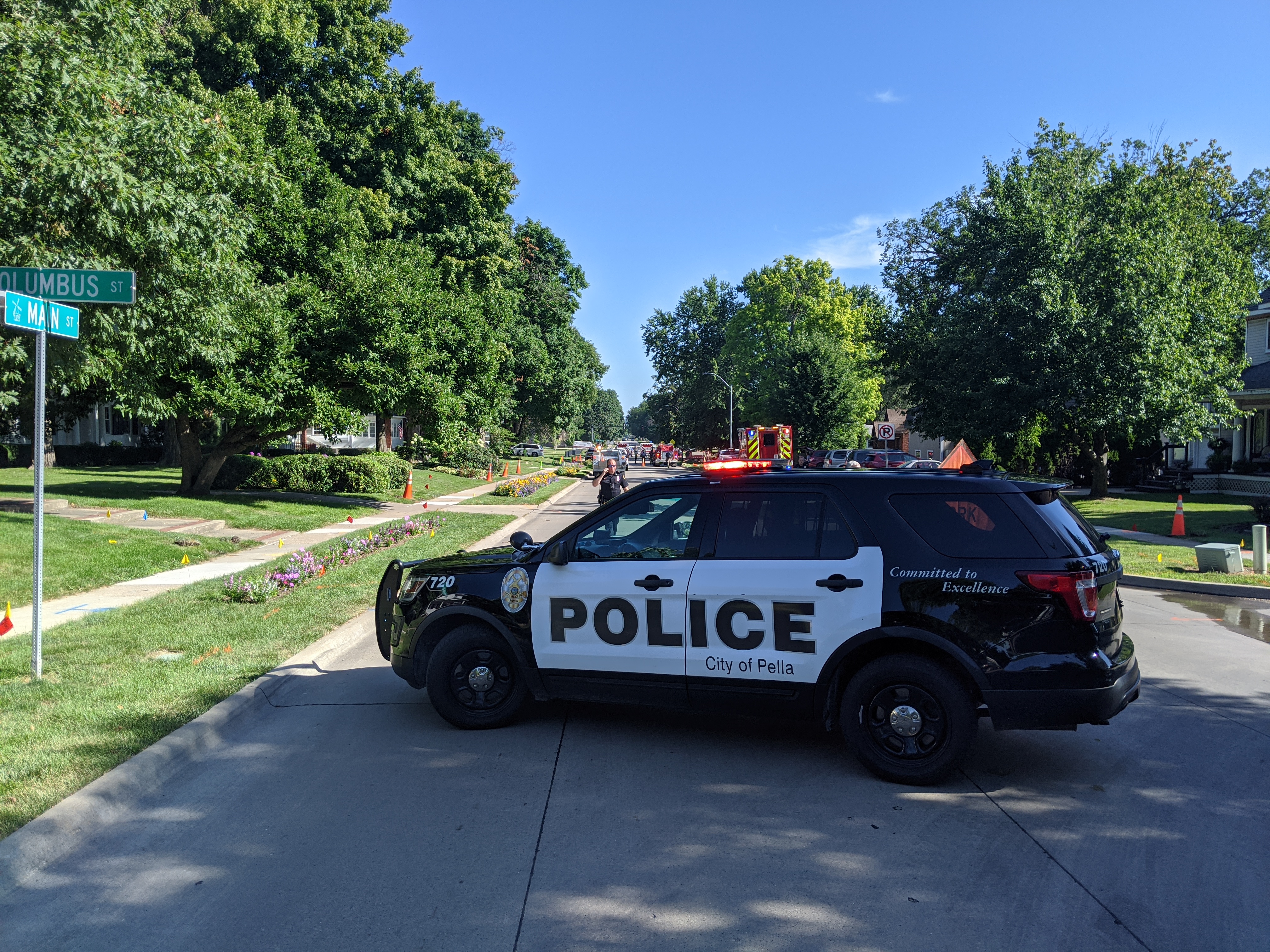 The Pella Police Department reports two construction workers have been killed in an apparent accident Saturday morning.
Pella Police Chief Shane McSheehy says an initial investigation determined on a preliminary basis that the two men were working to install fiber and accidentally hit a high voltage electric line on Main Street near Lincoln Elementary at 8:40 this morning, and died as a result. McSheehy says several calls came in of a loud boom in the area, and power was out for several residents in the neighborhood.
Genis Urgell Rueda, 35, and Nelson Joani Figueroa, 20, both of Richmond, Virginia, were pronounced dead on scene and their names have been released now that family has been notified, and a third worker was transported to Pella Regional Health Center for further evaluation.
City of Pella electric crews have since rerouted power in the area, and will make further repairs Sunday. Alliant Energy also came to evaluate the area for a potential gas leak. The Pella Police Department was assisted by Pella Fire, Pella Ambulance, and Marion County Emergency Management, with many neighbors assisting officers on scene as well.
McSheehy says additional investigation will be done at the site on Sunday.