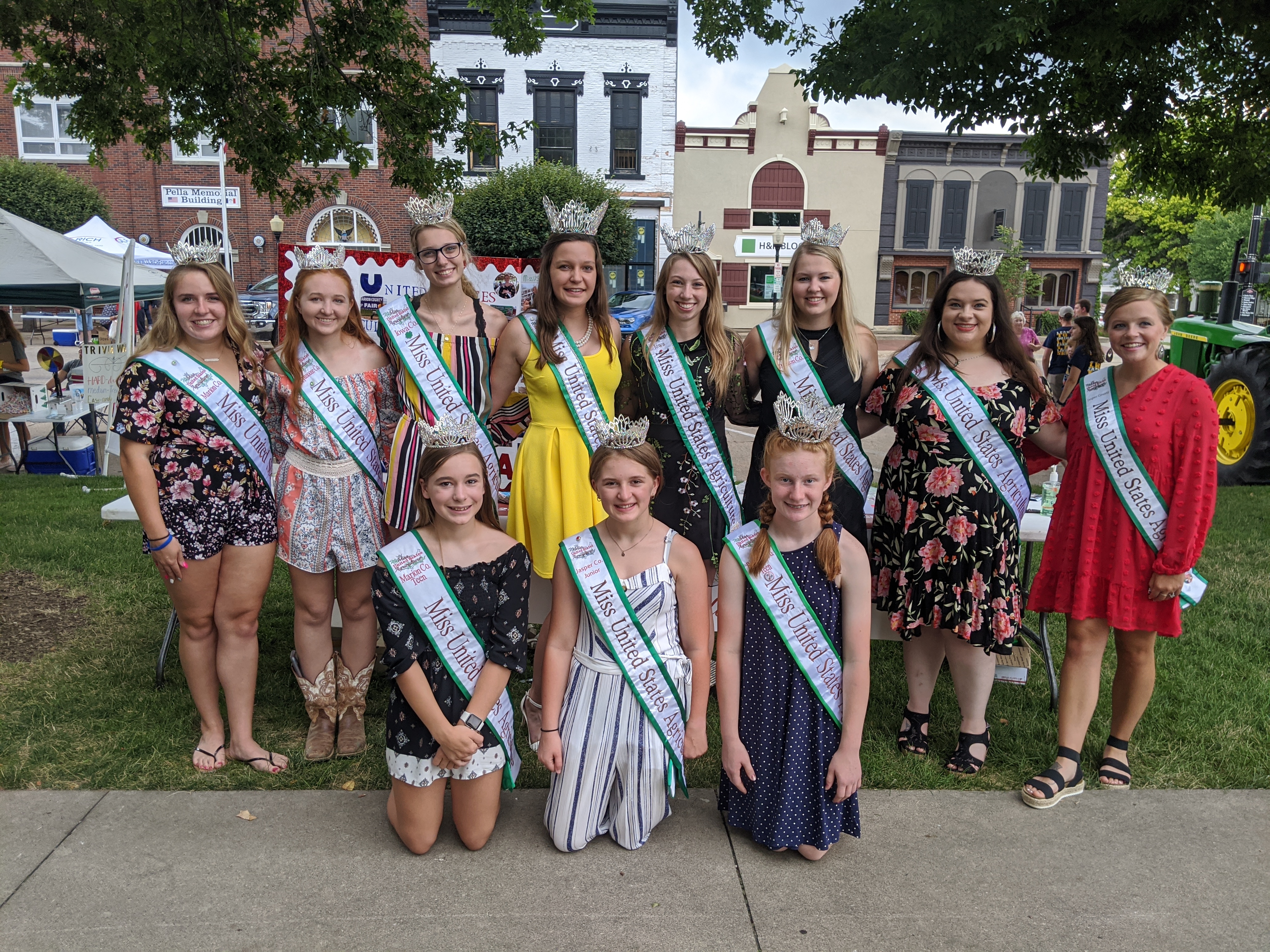 A Pella High School graduate and Reasnor native has been representing the United States as the 2020 National Spokesmodel for Miss United States Agriculture. Codi Holdeman was awarded this title at the National Miss United States Agriculture Pageant held in Orlando, Florida, in June, and was at the final Thursdays in Pella of the summer for Ag in the City this week.
Her platform from her reign as 2020 Iowa Miss Agriculture Advocacy Ambassador was advocating for individuals with disabilities to become more active in agriculture. She utilized that platform by creating a livestock show for individuals with disabilities called 'The Friendship Show' which was held in Jasper County. She says with this title, she will not only continue to advocate for her personal platform, but also advocate for the diverse Agricultural industries across the United States.
"I am extremely honored to have this opportunity to be an advocate for agriculture across the United States. I will strive to be an outstanding role model for our younger generations and will strive to make the state of Iowa proud," she says.
Holdeman is an alumna of Pella Community Schools (class of '18), and DMACC (class of '20), and will be attending Grandview University in the fall of 2020 to major in Human Services and minor in Psychology. Growing up, Codi was involved in 4-H in Jasper County and served in many officer positions throughout her time, including president for three years. In FFA, Codi was the president of the Pella Chapter in 2018 and was an Iowa State FFA Officer Candidate for two years.
If any organization, club or business is interested in Holdeman making an appearance at an event or meeting, she can be reached by emailing codiholde@gmail.com