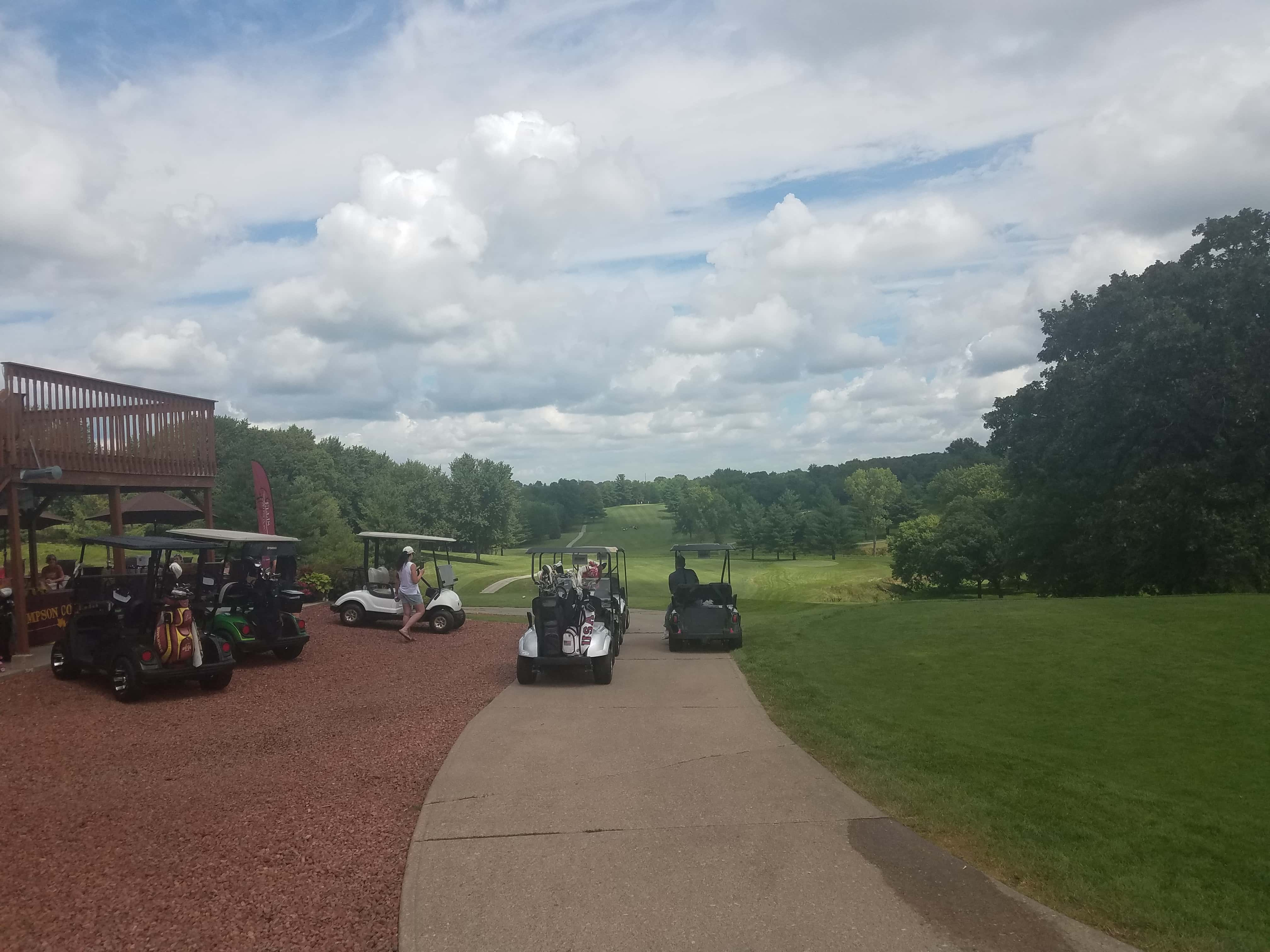 The Indianola Chamber of Commerce held their 2020 Golf Open Fundraiser on Wednesday at the Indianola Country Club, serving as the largest fundraiser of the year for the chamber. President and CEO Brenda Easter tells KNIA News the community support for the event means more than ever this year.
"From a chamber of commerce perspective it is a fundraiser, but this year it was not about that. This year it was about business, and so many of our businesses were hit hard because of our current situation. Allowing them to gather and get together and have some camaraderie in the center of a pandemic crisis is amazing."
The team of Nate Ohnemus, Greg Jacobs, Kyle Matzen, and Luke Miller won the tournament with a score of 53, while the KNIA team of Jim Butler, Ben Butler, Ted Feldman, and Cory Houser finished tied for last with a score of 73. Indianola Marketing Manager Cory Houser tells KNIA News the competition was on another level.
"There is a reason why we cover sports and don't play sports. I don't want to make excuses like the ball didn't bounce our way, because it didn't, it ended up bouncing four fairways away. It was a lot of fun, it was great to continue building and start building some relationships with the business owners here in this community and Warren County. We are happy to be a part of it, and looking forward to doing it next year."
For more information, watch the video below.
https://www.youtube.com/watch?v=FqAfOeCy4Z4&feature=youtu.be