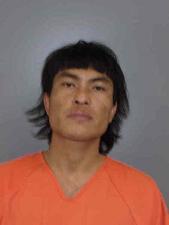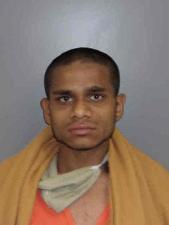 Two Des Moines men have been arrested and face multiple charges following a report of stolen catalytic converters near Otley.
Wah Htoo, age 29 and Ashis Patel, age 19, both of Des Moines were seen trespassing on a personal junkyard near the intersection of Highway G18 and 160th Place near Otley. When the two were spotted by the witness on the roadway, Htoo and Patel allegedly took off in a red Nissan Sentra, leaving scattered tools behind in the ditch and yard. A chase ensued, and the vehicle went into a ditch. Deputies searched the vehicle, and five catalytic converters were located in bags, each valued at approximately $200.
Htoo and Patel were arrested by the Marion County Sheriff's Department. Upon a pat-down search, less than a gram of a substance testing positive for methamphetamine was found in Patel's shoe.
Htoo and Patel face charges of trespassing, a simple misdemeanor, third degree theft, an aggravated misdemeanor, and third degree criminal mischief, an aggravated misdemeanor. Patel faces charges of possession of a controlled substance, a class C felony.