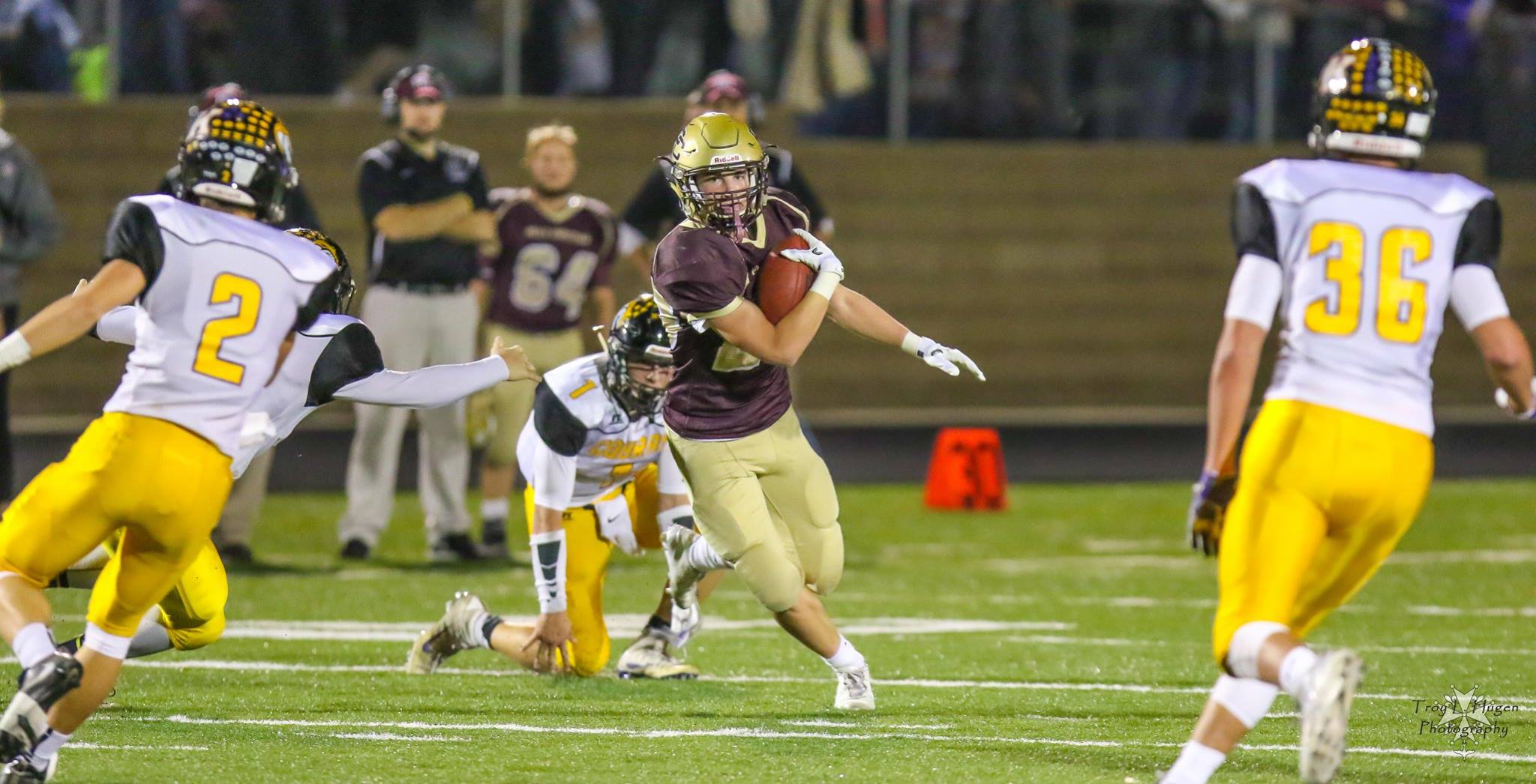 The countdown of the KNIA/KRLS All-Decade Team begins with an obvious choice for the top 13 offensive players from 2010-19, as Andrew Schneider catches up with the most prolific receiver in state history, and the most explosive playmaker ever to suit up and compete on Eagle Lane: Levi Jungling.
FULL INTERVIEW:

Accolades:
Holds state record for most receiving yards, all classes (3,818)
2016 Class 1A All-State Football Captain
Iowa's Mr. Football (2016)
Three-time All-State honoree
—
This is a new addition to the award winning Jeromy Dingeman Concrete Football Friday Night Radio Preview show, meant to celebrate some of the best athletes ever to play in Marion County and in the history of Iowa High School football.
Since 2013, KNIA/KRLS has provided wall-to-wall coverage of Football Friday Nights, in addition to several years of play-by-play for local schools. To look back at the incredible previous decade of local high school football and the past seven years of best-in-the-state award winning football coverage, we wanted to highlight the exceptional football players that have been on our airwaves.


—
2020 All Decade Team (two new players will be revealed every week — tune in every Friday at 4:30 p.m. to hear a special feature about one offensive and defensive honoree):
QB
RB
RB
WR – Levi Jungling, Pella Christian
WR – Donovan Holterhaus, Pella
WR – COMING WEEK FOUR
OL – Jake Crozier, Twin Cedars
OL – Jace Smith, PCM
OL
OL
OL
K
KR
DL – Garret Jansen, Pella
DL – Chaz Clark, Pleasantville
DL
DL
LB – Josh Pringle, Pella
LB – COMING WEEK FOUR
LB
DB – Keegan Cox, Knoxville
DB
DB
DB
P
PR