For the first time since the Eagles formed a football program, both Tulip City football teams are off to 0-2 starts.
It's only happened twice before (1999, 2006) with Jay McKinstrey helming the Pella football team, and only once for Pella Christian — last season's 0-4 mark. Of course, the key note for this year's records is the two teams have played stellar competition to open the new season — Pella lost to No. 2 DCG and No. 2 in 3A Harlan, while Pella Christian has fallen to 2019 playoff team Des Moines Christian and No. 1 in Class 2A PCM.
Pella Head Coach Jay McKinstrey believes the Dutch improved significantly from week one to week two, and feels like they will be able to start finding the win column if that continues into district play — and a deep playoff run is still very much on the table.
"We do a word of the week where the coaching staff talks about a word that's important to them, and the word for the week for this past week was resilient," he says. "After a game like [Friday], our kids are going to need to be resilient, and bounce back after some of the adversity of a tough loss…if we can grow from this and learn from this, we will be okay before this is all over."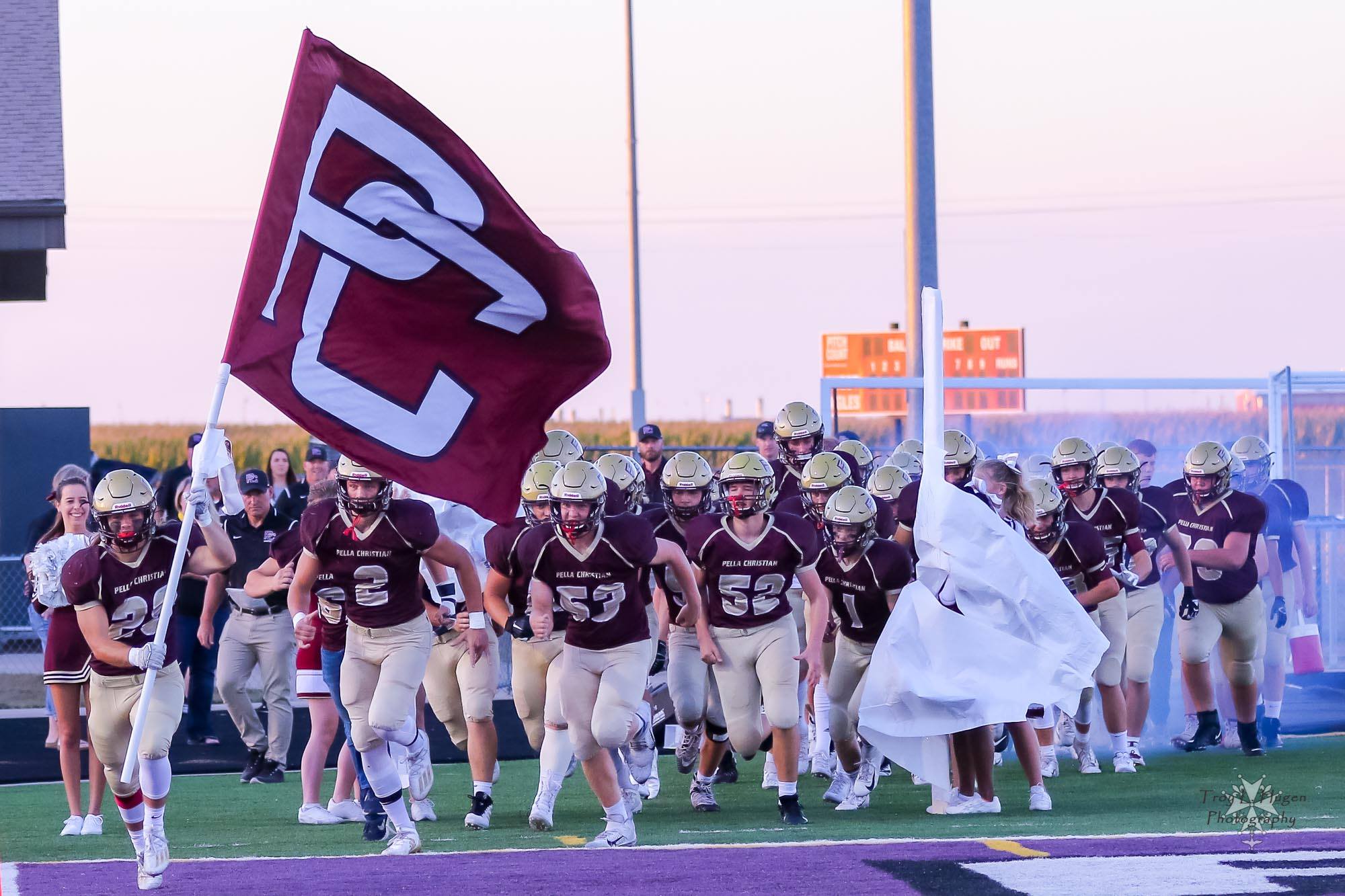 There is similar belief from Eagles Head Coach Rich Kacmarynski that a run similar to 2019 is possible — but they will need to continue developing their young offense to find more consistent success, and learn from the tough competition they've faced.
"We had a chance to win last week against Des Moines Christian, even though we turned the ball over six times, and we had our moments [against PCM] — it was 21-7 and we were threatening to score and make it a one-score game right before half, but we did not do that obviously," he says. "I think we're right there and on the cusp of a breakthrough moment. I hope it's going to be this week and we're going to work really hard to make sure it is this week."
Pella hits the road to Knoxville to begin the district football season this Friday, while the Eagles will make the trek to Leon to take on Central Decatur. Hear the Dutch on the KRLS2 stream and Eagles on 92.1 KRLS.