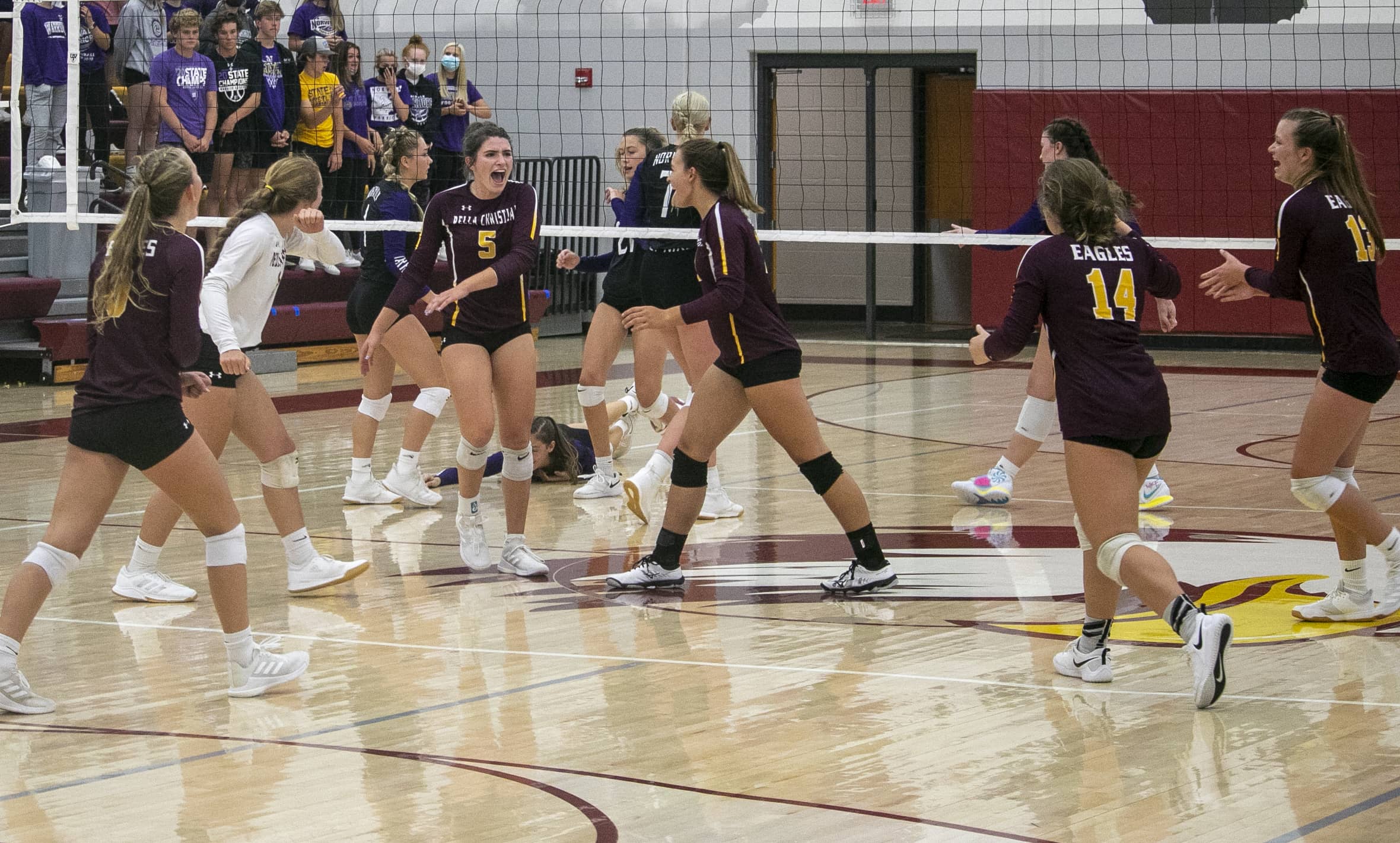 Pella Christian bounced back in the win column with a 3-1 (21-25, 25-17, 25-13, 25-20) non-conference victory over Eddyville-Blakesburg-Fremont Thursday.
Despite dropping the first set, the Eagles largely dominated the match to find their fourth win of the fall.
Avey Amelse led P.C. with 14 kills, 4 blocks, followed closely by Sarah Gritters with 13 kills, 3 blocks, and 4 aces. Ellie Brouwer added 6 kills, 4 blocks; Trinity Vos had 5 kills, 4 blocks, and Larissa Pleima continued her strong serving with 3 aces.
The 4-5 Eagles return to Eagle Lane Tuesday against Grinnell for a conference varsity match.